At Ohana Health and Wellbeing you will find a friendly, supportive group of natural health and wellbeing professionals, with family health and wellness at the heart of everything they do. Jolene Cooney's love and passion for her role as a chiropractor prompted her to bring together a group of like-minded professionals, to offer their broad range of skills and services to families in the community.
The passion: What inspired you to set up your business?
If I really think about it, I always wanted to run my own business. It was just a 'one day I will' thought. After graduating from my masters degree, I worked in some amazing private practices and gained a huge amount of knowledge and worked hard at becoming the best practitioner I could. This was also while getting married, having children and doing the balancing act. Eventually I became over booked all the time and totally burnt out. So I took some time off private practice to study and just worked from home seeing some friends and family in a spare room to keep my registration up.  
It was during this time I got to reignite my love and passion for my work, and my mind was free to imagine and dream about what the big picture was for me. I then realised that I wanted to have an awesome team with me to share the load and, more importantly, to genuinely share the professional life journey with. I missed being around colleagues and wanted to have a work family that I thoroughly enjoyed seeing and being with every day, as much as I loved being with my family at home. So I got busy creating just that! 
The launch: How did you start out in the beginning?
In the beginning, it was just me in my spare room doing everything at a nice slow pace. As I got busier I asked a friend to help me out as a receptionist (in my hallway) so I could just be a chiropractor and fit some more people in. From there things just exploded. I realised quickly that I was going to need a bigger space and a team of practitioners to help sooner rather than later.  
Within a whirlwind 4 months and the assistance of many friends and family I opened Ohana Health and Wellbeing. We opened with three receptionists, another chiropractor, massage therapist and naturopath, as well as some yoga and meditation teachers. I went against all the business advice of growing a business and taking on overheads as you grow and just took a flying leap into the deep unknown.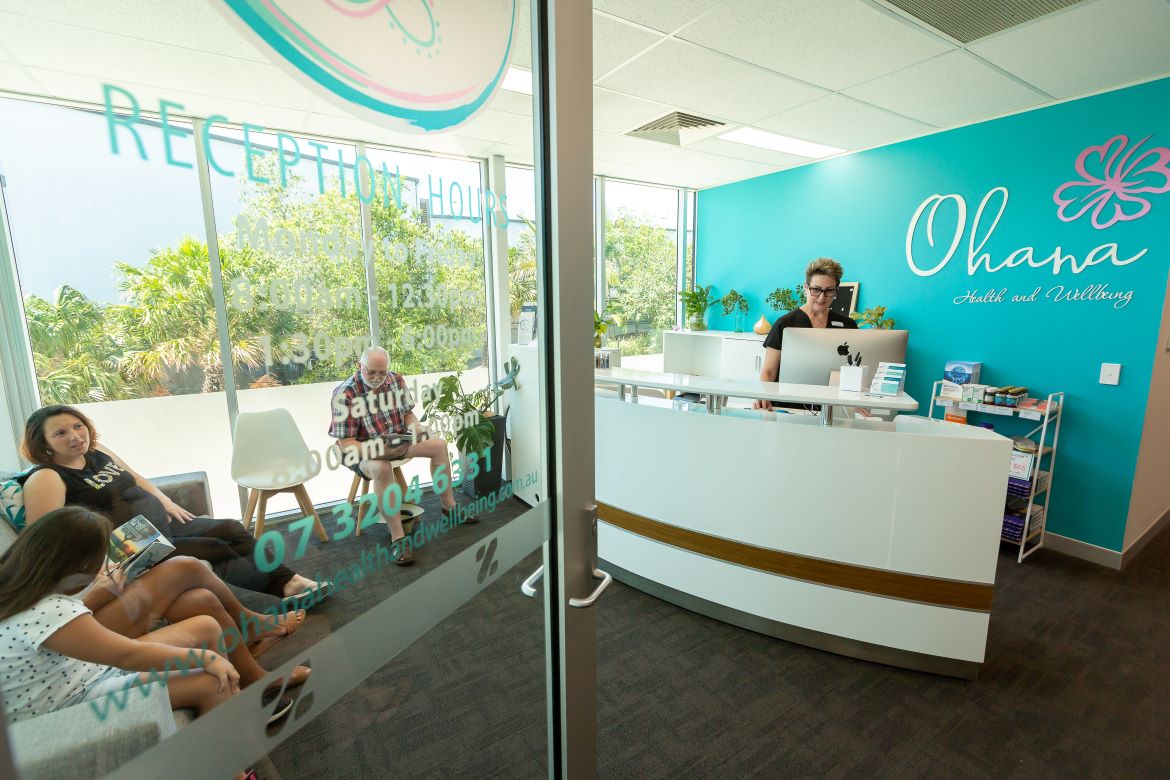 The innovation: What was the biggest breakthrough for you with your business?
There really wasn't one big breakthrough, rather a series of little breakthroughs. Having no business background whatsoever, I relied heavily on my friends, family and some patients to point me in the right direction every step of the way. The whole experience was one giant learning curve. Each and every step was a new experience and a breakthrough. Finding the location, sorting out a lease, fit out quotes and contractors, securing a business loan, finding all the right staff, contracts for staff, computer systems, equipment, assembling equipment, painting, website, social media, on and on it went and at every step there was someone there to help – it really just synchronistically worked. 
It was truly a humbling experience to have so many people offer their advice, experience and in some cases just roll up their sleeves and help out. I wont lie, there were some tears and hard lessons learnt. Ultimately, I learnt and truly felt I am very loved and supported by so many people.  
See next page for more…