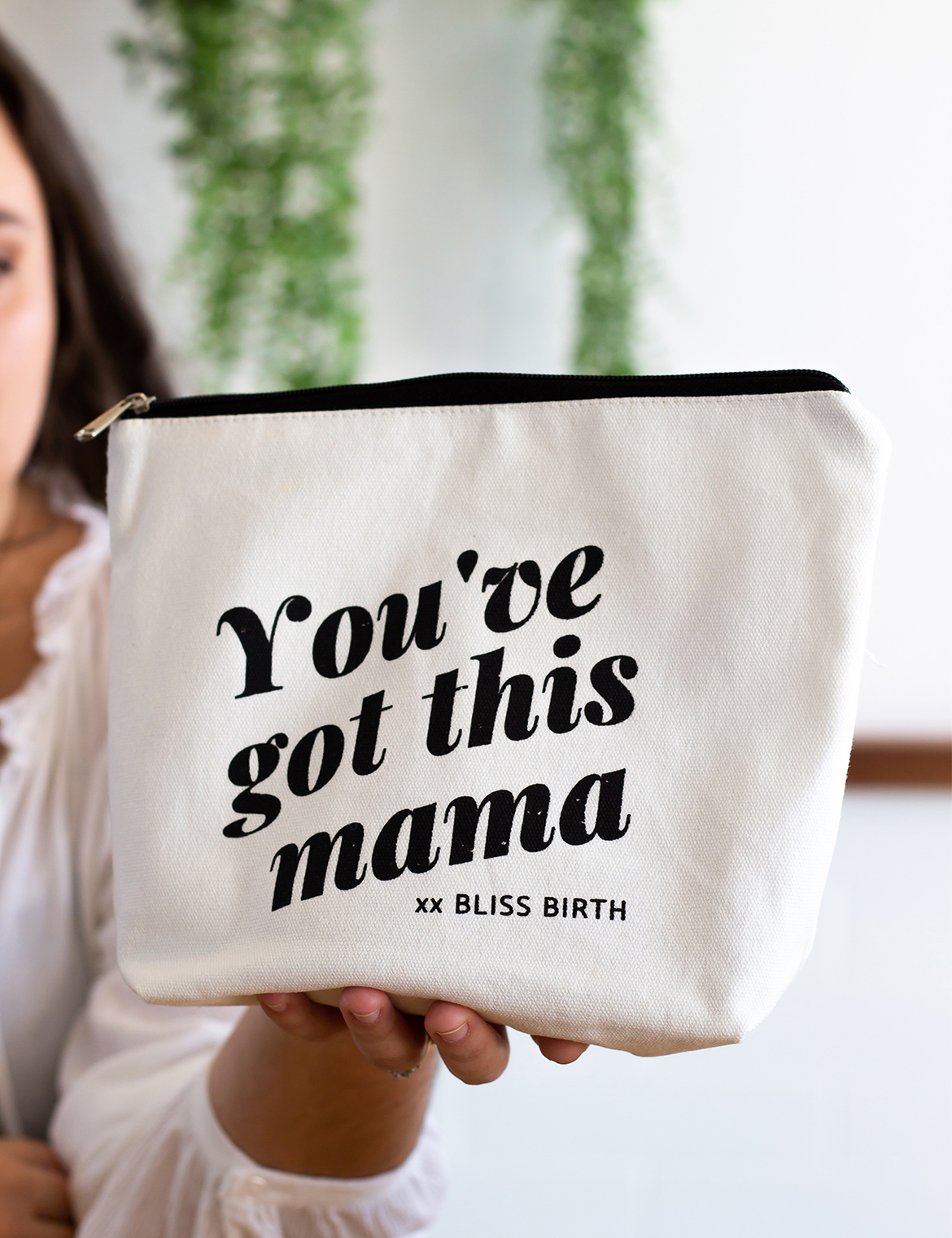 Yin and Yang: How do you balance work and family?
Strangely, I feel more connected to motherhood and womanhood than I ever was before Bliss Birth. There is a community of strong, unapologetic, kind and fierce women who make up what I call "birth world" – the midwives, doulas, naturopaths, even artists and bloggers, etc, who support women and advocate for birth choices. I feel privileged to have been welcomed into that fold and have a great working relationship with many of them who recommend my products to the women they support.
Finding a good work/life balance is something I am still figuring out. I am a social worker, so I also have a part time job talking about resilience, self worth and anger management, etc, with teenagers in local high schools – and I love that job too! Whilst owning a business takes a lot of my time and attention, it is an amazing way to work and still be with my kids. I run almost my entire business from my iPhone whilst sat next to a toddler on the couch, us both in our pj's! My kids have become familiar with the idea that their mummy is doing some work "to help the pregnant ladies".

The Drive: What challenges have you overcome?
The biggest challenge so far has been the fast rate of growth. We're less than two years old and still growing. Sometimes we've had moments where I am looking at our inventory, which a month ago seemed more than ample, just wondering how we are going to fill all the orders that have come in. But somehow we always manage to do it! Birth is one of those experiences that a lot of women do discuss and share their advice, and that has definitely worked in our favour.
My customers are very pregnant, they're emotional, excited, busy, and about to birth. This is their birth and they deserve to be treated like QUEENS…
For better or worse: What are the pros and cons of running your own business?
The cons of owning a business is that it never really stops. Sometimes I have to stop myself from replying to my customers late at night when I really should be winding down, or leaving invoices unpaid so I can focus on my kids and my husband. Going on holiday is a whole new challenge because no one knows Bliss Birth like I do and can fill my role.
The pros of running Bliss Birth have blown me away. By far the best and most unexpected was the response from our customers. I have a pin board in my office which is full to bursting with handwritten notes of women thanking me for offering this service, telling me about their births and how much the TENS helped them. Some women have told me they've been able to have successful VBACs after a traumatic first birth and put it down to the help of the TENS. Or tell me they used TENS as their only pain relief for a beautiful home birth. Others were so enthusiastic they have hired machines for all their pregnant girlfriends. Women email me their birth stories and pictures of their little ones and I just cry happy tears! Being even a small part of their story is a huge privilege.
Hopes and dreams: What next?
I get the comment "More women need to know about this!" in a lot of my correspondence with customers and that's the biggest dream for the future! There is still a huge majority of women out there for whom the TENS machine would be a great support to their birth plan but they don't even know it exists. With Bliss Birth we've made that option accessible and affordable, now to spread the word.
---
To learn more and to get in touch, visit the Bliss Birth website, and join the communities on Facebook and Instagram.