Bliss Birth is founded on the belief that women's bodies are incredible things, and that when it's safe, choosing natural options makes for the best outcomes for mums and babies. That's why they've developed a range of products to support your natural birth experience. Ariel is a mum of two, part time social worker, full time coffee drinker and owner of Bliss Birth. We spoke to her to learn more about how she got started.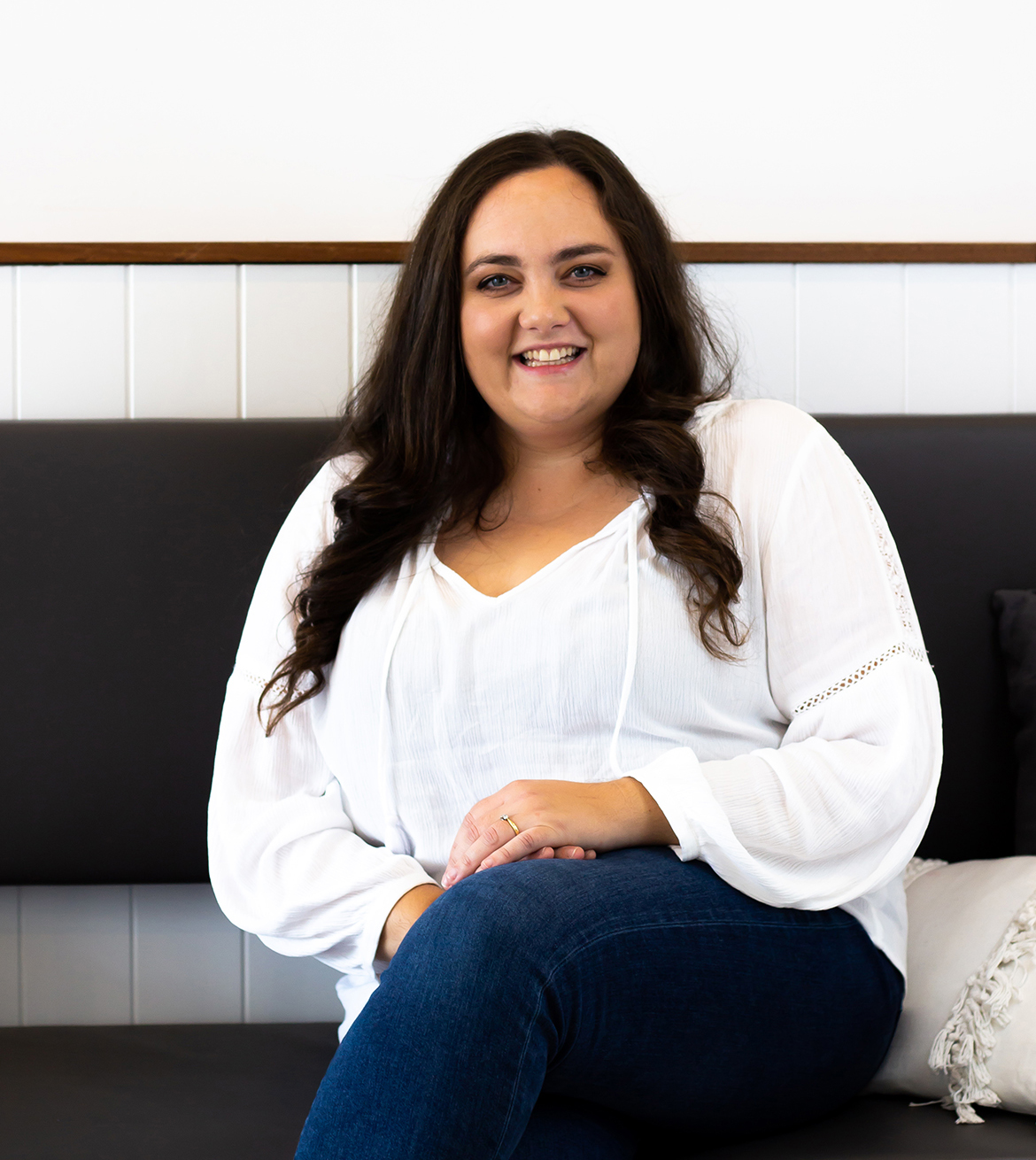 The passion: What inspired you to set up your business?
The birth of my first child was a transformative experience, as I'm sure it is for every mum. My son was posterior, a week overdue and a good size. I ended up labouring for 48 hours before he finally triumphantly arrived screaming and covered in meconium. But there were moments throughout the experience when I remember thinking, What if I can't do this?
I did do it. And I have never felt so proud in my entire life. But, as I approached the birth of my daughter, I just kept thinking, I don't know if I can do that again.
Enter: my secret weapon. And I'd known about it all along. With my first pregnancy, my midwife was super supportive of me planning for an unmedicated birth with as little intervention as possible. I did my research, and I knew that it was what I wanted for me and my baby, if we were both safe. My midwife had mentioned TENS during my first pregnancy, an all natural, drug-free pain management device for labour which has no negative side effects for you or baby. I didn't know anyone who had used one but I figured I had nothing to lose. So I tried one. And wow! The buzzing sensation seemed to block the pain and distract me from it. I had to keep turning it off to check I was still getting contractions and the difference in pain when it was off astounded me. I sat at my kitchen table drawing and singing as the pain built, and eventually showed up to the hospital feeling calm and in control. Worlds away from my first birth!
Over the next few months I couldn't get it out of my mind that more women needed to know about this tool, because it could make a huge difference to their birth experience, as it had for me.
Over the next few months I couldn't get it out of my mind that more women needed to know about this tool, because it could make a huge difference to their birth experience, as it had for me.
The Launch: How did you start out in the beginning?
At first I thought, OK I will buy five top-of-the-range obstetric TENS machines to hire out and offer some for sale. I used my maternity leave to build a website, sitting at my kitchen table at my laptop tapping away and breastfeeding my daughter, and then I just waited to see if anyone was interested. I had no idea what I was doing!
I had coffee with my midwife who had been with me for both my births (a badass angel in scrubs!) and asked her advice. I questioned everyone I knew who owned a business. I got my hands on every major medical study on use of TENS in labour and reviewed it all myself. I asked lots of "stupid" questions unashamedly because I had this drive in me to build something which could be a small part of empowering women's birth experiences.
Birth is so important, sacred, powerful, transformational, potentially traumatic – but as a society we don't acknowledge its significance enough. The more research I did, the more convinced I became that my little business had the potential to make a difference. From those five little machines, we now own hundreds and hire them out to women all over Australia, and sell a small carefully curated range of products for natural birthing and pregnancy. Everything I wanted for my births but couldn't find – we've got it all in one place.
The innovation: What was the biggest breakthrough for you with your business?
Rather than one big moment of breakthrough, we have operated off a principle that we can just work towards making Bliss Birth 1% better, then another 1%, then another. We take customer feedback very seriously and work hard to create the best possible customer experience – especially for our Labour TENS Hire customers who make up the bulk of our clientele.
My customers are very pregnant, they're emotional, excited, busy, and about to birth. This is their birth and they deserve to be treated like QUEENS, and this is the philosophy I have learnt to live by in every decision and interaction.
So for instance with our Labour TENS Hire – what mum of a newborn has time to log on to a computer and print out a return label to package up her TENS unit and send it back? No one! So we provide a pre-paid, pre-addressed return envelope with every hire. Women had a really incredible reaction when we started sending out all our TENS Hire's in a satchel bag with the slogan "You've got this Mama". I had decided if our machines are in the birth space, that's a sacred space and we need to be cheering them on any way we can. I have had dozens of requests to keep the bags so we have made it official – now every woman who hires with us gets a "You've got this Mama" satchel to keep as a free gift, just in case she ever needs another little reminder.
See next page for more…