By Melissa Hill
There is so much pressure on mums to return to work so soon after having a baby. After I had my first baby, I returned to full time work but it was a huge struggle in so many ways. I would get up at 5am to get my son ready for childcare and the working day. After a long day's work and a long drive home in crazy peak hour traffic, I wouldn't pick him up from childcare till 6.30pm. Then once we got home, it was dinner, bath and bed. Five days a week I was barely seeing my baby boy, so was missing out on watching him growing up. I was tired, run down and felt like my life was completely taken over by a job I wasn't happy in. So I decided I needed to make changes for my family and I.
I come from a creative family and my husband worked in graphic design when he was younger. So we decided to combine our creative juices and bring to life our own family business, designing and printing unique personalised prints for babies and children's clothing and accessories.
I'm a firm believer in not following the crowd, so felt we needed to come up with a concept different to what we were seeing in the personalised prints industry. So we developed a point of difference that we could be proud of.
From lions, tigers and bears, to tractors, ballet dancers and butterflies, we can turn any child's name into a picture! Customers can choose up to five colours for the text/image to be printed in, and we can even do multiple names or words within an image.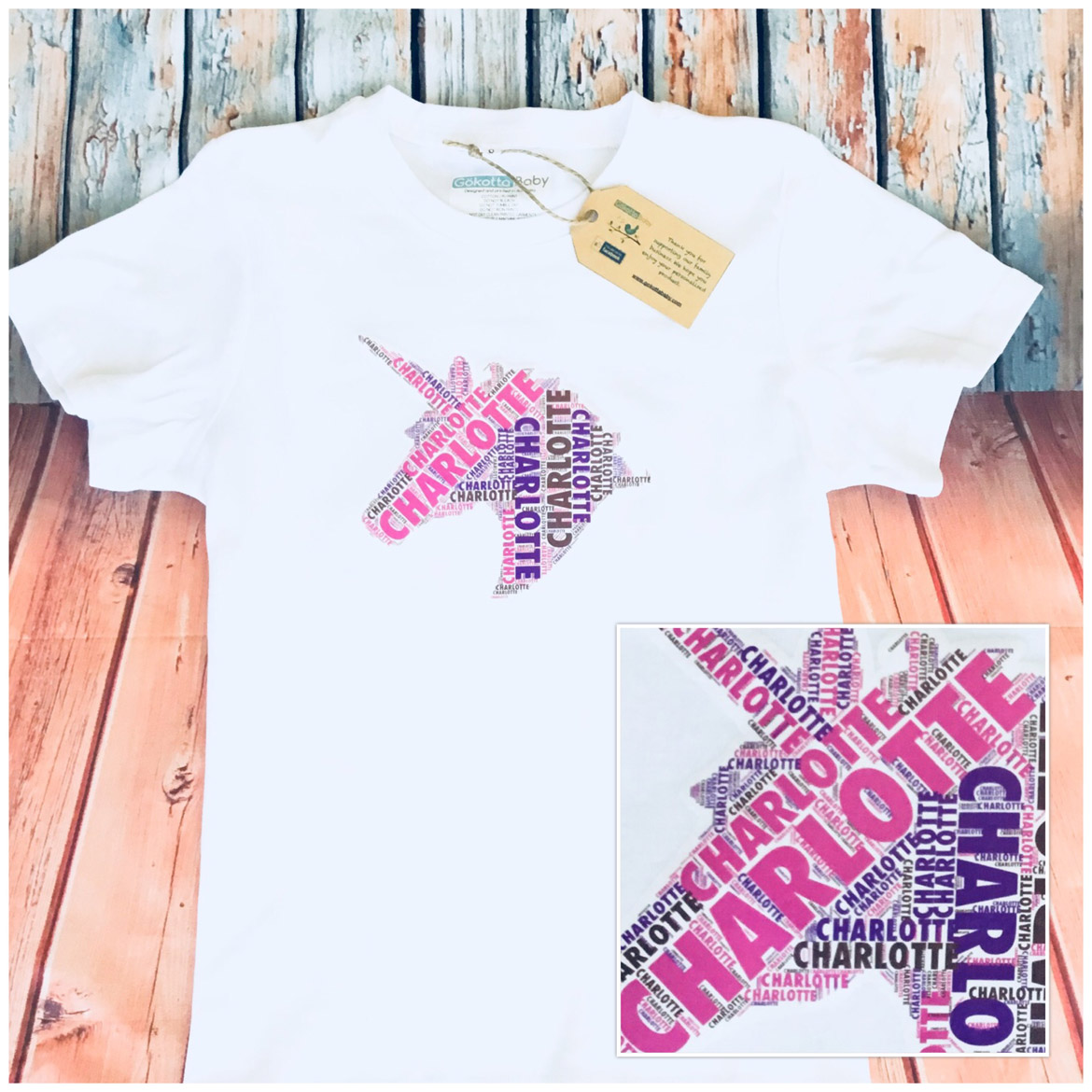 See next page for more…