You can pre order a copy of Anna's upcoming children's album 'Fishing For Stars' on Pledgeme before October 31st, along with a fantastic collection of other fun rewards.
Follow Anna van Riel Music on Instagram and Facebook.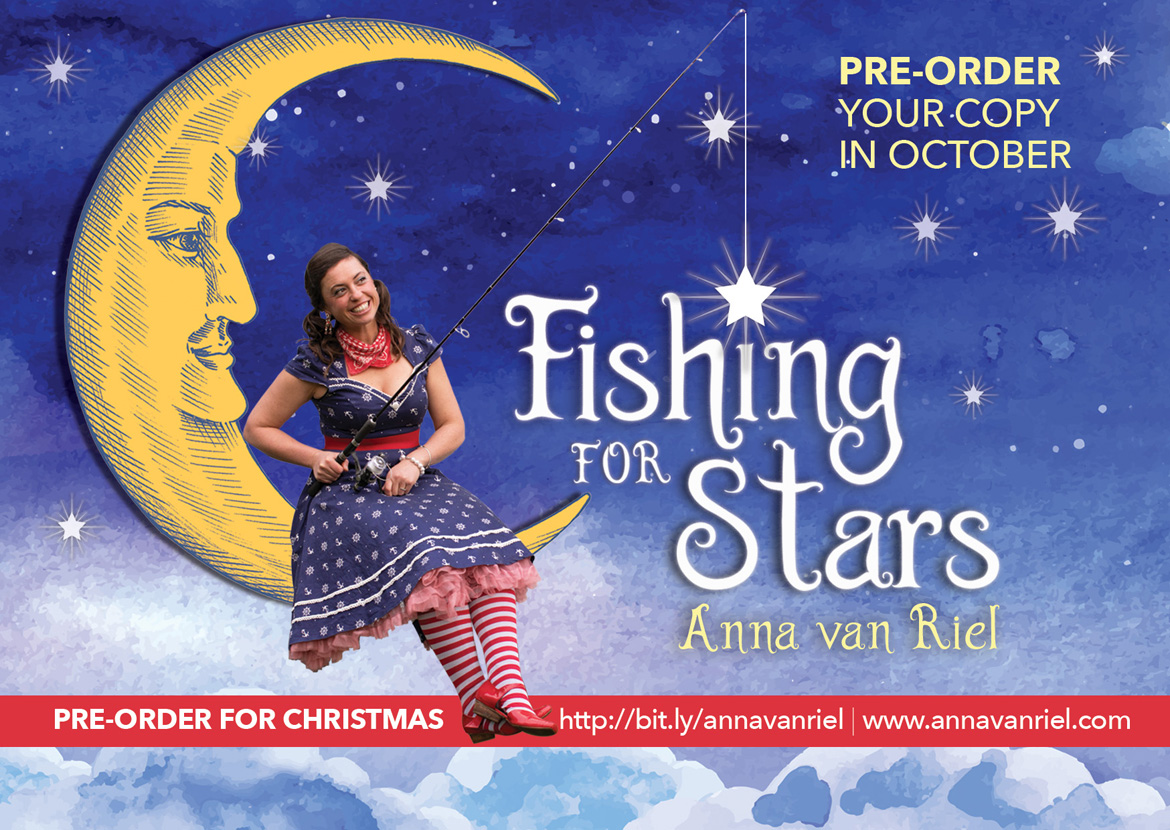 By Anna van Riel
In 2015 I released my first album for children. Matilda was three, and sang the new tracks all over the property and while bouncing on the trampoline, reinforcing that the songs were catchy and appealing. Oscar, just six months old, had little choice but to take it all in his stride (or rather crawl) as his mother whisked him about from place to place, in the plight to achieve musical greatness.
Three years on, I'm on the verge of releasing my next edition of songs for Kiwi tamariki and I stop to ponder what's so different about the experience this time round.
The deadlines and the pressures are all the same; the two children requiring attention, although a little bigger, are still the same and the everyday chores that need to be done so the walls of our tiny home don't come closing in are still pressing. I am far from my once-perceived dreams of musical greatness. Yet something has changed.
It takes me a moment to realise…it's me. I inwardly smile.
During the past three years I have taken determined steps in my personal growth. It's certainly helped that I've had the support of incredible, mindful girlfriends, a fantastic husband and wonderful resources that have helped me carve out a better way. However, I must also acknowledge my own personal desire to make a change.
I find it amusing to stand here in the future and ponder that Anna from just a few years before.
If with me now, that Anna's mind would be running her endless inner dialogue on a warped perception of success, while grinding herself into the ground to juice the most out of every day.
That Anna would be lying awake at 3 am making mental lists of everything she needs to remember to do after she wakes from her precious little sleep.
That Anna would withdraw from her family regularly due to over-tiredness, and the idea that she has never done enough.
That Anna would stop on a rare moment and dream of a day when she could be more present.
My heart goes out to that Anna. By understanding her, and following the cookie crumbs to where I find myself now, I get that honoring the Anna in my past still plays a vital part in contributing to my growth here in the present.
See next page for more…