In today's world there should be no reason for harmful chemicals in our skincare, but unfortunately it still happens. So it makes sense to know exactly what our products are made of. Blissful Organic Skincare is a range of organic and natural products, made from pure ingredients derived from nature, and every product is made fresh in New Zealand, in small batches to ensure you receive the highest quality. We spoke to Lisa Olding to learn more about how they got started.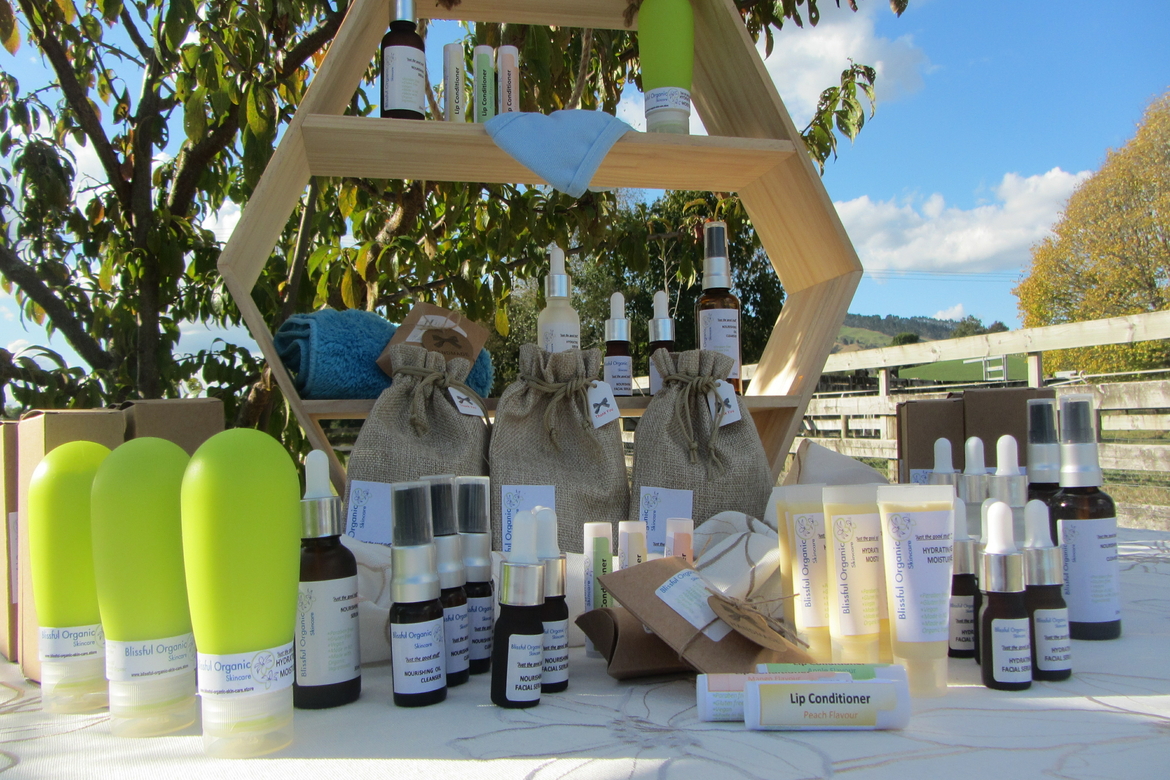 The passion: What inspired you to set up your business?
I would have to say that my passion was born from frustration. I was desperate for some actual clean green skin care and was having trouble finding truly natural organic products – some of the ingredients I couldn't even pronounce. Looking into it further, I consulted Dr Google on what these ingredients actually were and was completely shocked at the results. These natural products, granted, had some good ingredients in them, but also some nasty chemicals and preservatives. I decided at that point, there had to be better out there, I really didn't want to be putting these products on my skin. And thus, the late nights researching and formulating began.
The Launch: How did you start out in the beginning?
I was so focused on the launch date, I had one set and had given myself three months to get there. Blissful Organic Skincare launched on the 1st of February with a core range of products, and I have to say it was a very exciting time for me. It's still very early days and new products are being added to the range all the time. We are primarily an online business so I hit the "Live" button on the website, Facebook and Instagram and away we went. We do enjoy setting up a stall on market days locally once a month.
The innovation: What was the biggest breakthrough for you with your business?
When I realized I could do this… I could produce natural, organic skincare with no nasty chemicals or preservatives. They would be full of certified organic ingredients, providing the nourishment, hydration and moisture we should expect in our skincare. Preservatives would be Ecocert and they would be safe, pure and green. I was so excited about the possibilities.
Yin and Yang: How do you balance work and family?
I work part time, so that allows me time to work on the business, and my family are very understanding. Last year, our foster child of three years was able to return to his mother, so I suddenly found I had time on my hands. Our son, being a teenager, did not need his mother "hanging out with him", so I knew I needed something I could become passionate about and organic skincare was it. My family are fantastic and so supportive.
See next page for more…