"There is so much going on over the three days of the festival that many families choose to camp right at the festival, so they don't miss anything," says Artistic Director Finn McLennan-Elliott. "Kumeu is so convenient to Auckland that many others come for the day to see particular artists. The music is incredibly diverse, spanning traditional folk genres through to new indie and alternative folk from right here in New Zealand. Our folk-dance programme is another huge draw card," he says.
Festival goers can expect a weekend where the dance floor in the hall is packed, and where newbies are helped through the various dances by the musicians, often finding themselves becoming enthusiasts at subsequent festivals.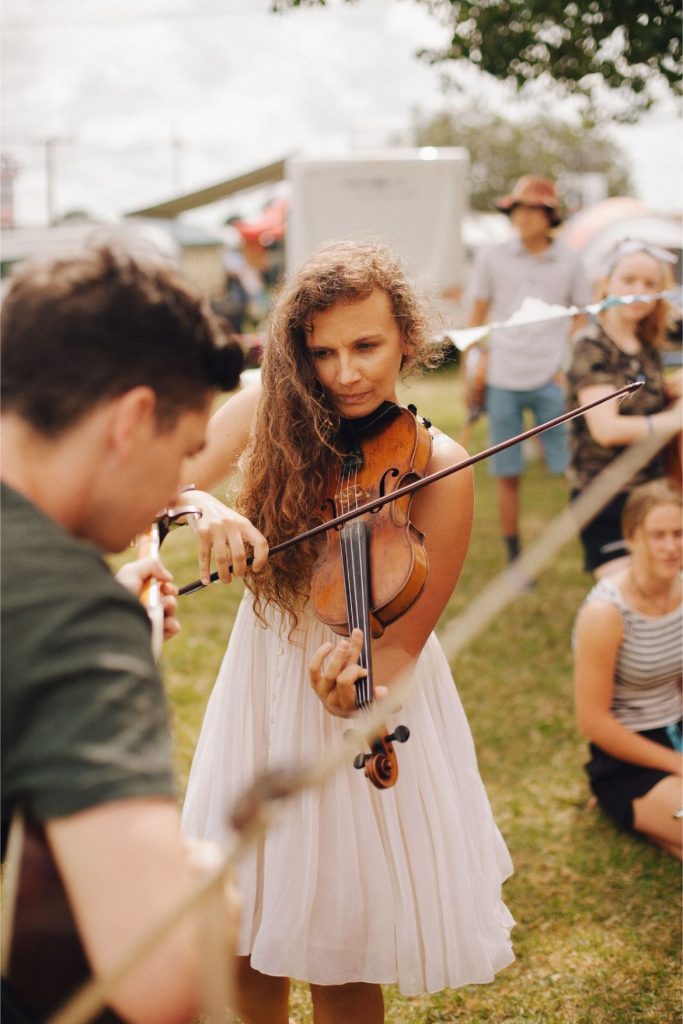 For festival President, Nigel Robertson, the many stage performances are only one aspect of the festival. "There are quiet camping areas, but the real magic often happens as groups of musicians, many who have especially arranged to camp together every year, jam around the camp sites," he says.
He too emphasises the friendly atmosphere of the festival, pointing to family camping, kids' activities, market and food stalls, and the sensible use of BYO-only alcohol on site.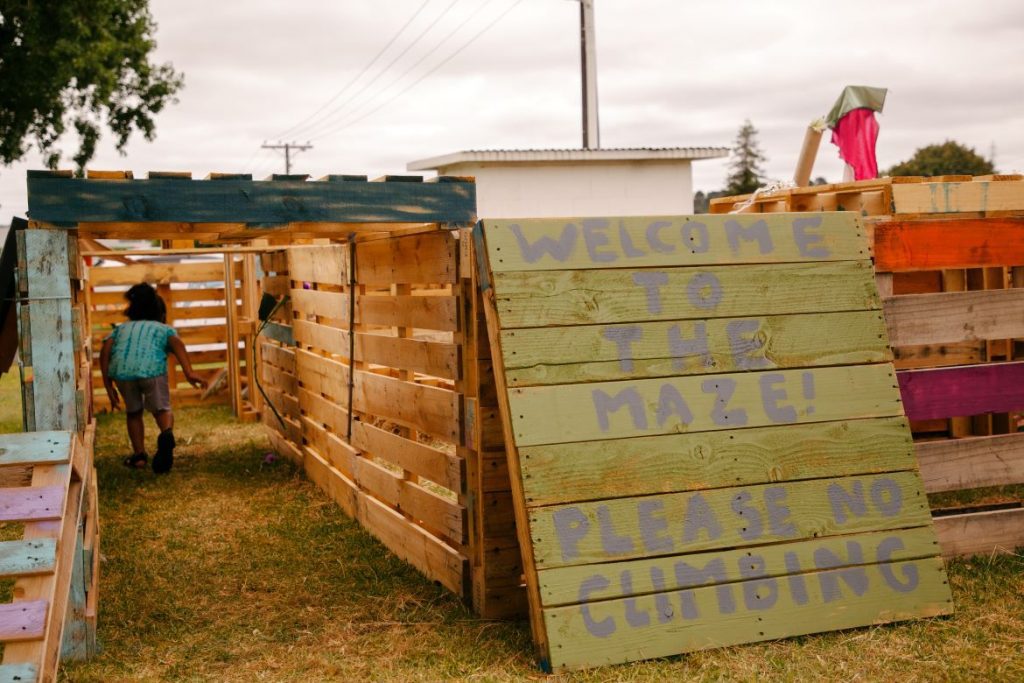 Most importantly for those familiar with the Auckland weather, all the venues are sheltered by marquees or inside buildings, so a summer Auckland shower or two never deters anyone.
2020 Festival line up:
Tim O'Brien & Jan Fabricius (USA), Rosier (CAN), Andy Irvine (IRE), Keeva (IRE/NZ), Pauline Scanlon Band (IRE), Faustus (UK), Scott Cook (CAN), Gordie Tentrees (CAN), Tattletale Saints (USA/NZ). Ebony Lamb(NZ), You, Me, Everybody(NZ), Ethno Aotearoa(NZ), Mark Laurent(NZ), AK Samba(NZ), Grawlixes(NZ), Foxtrots(NZ), Cricket Farm(NZ), Celtic Ferret(NZ), Claudia Robin Gunn(NZ), Little Ripples(NZ), Rhubarb(NZ).
---
For further information
Cheree Ridder
Media enquiries
chereeridder@gmail.com
+61 2 7577 3520
Finn McLennan-Elliott
Programme Director
artists@aucklandfolkfestival.com
+64 21 134 4101
Auckland Anniversary weekend
Friday 24 January to Monday 27 January 2020
Kumeu Showgrounds, Auckland
www.aucklandfolkfestival.co.nz
www.aucklandfolkfestival.co.nz/media – media resources
www.aucklandfolkfestival.co.nz/guests – guest artist posts
www.facebook.com/aucklandfolkfest/