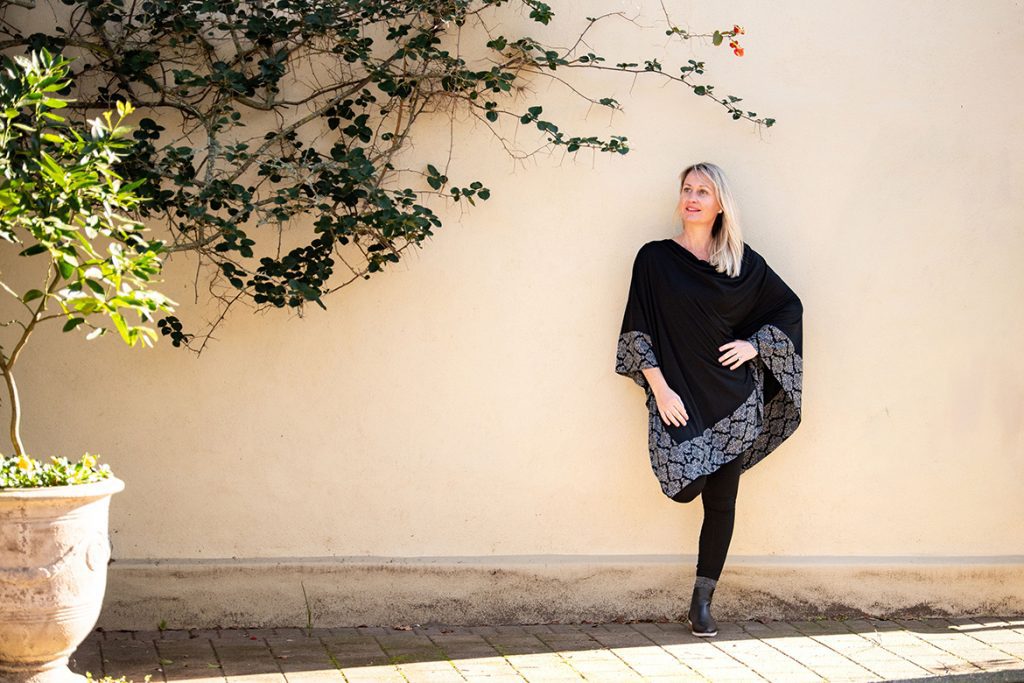 My second challenge has been the fact that we have moved a bit since I've started my label. In 2016 we moved from Darwin to Perth then to Christchurch later that same year. At the end of 2018, we came to Cambridge. Each time we move, it's like starting up a new business each time. Finding out what markets work well for me, where to buy supplies from, getting my brand name out in the community again.
For better or worse: What are the pros and cons of running your own business?
Pros are setting my own hours. My kids are now eight and nine, and they still like me to be an active parent with school things, so I can always be there for them, and school holidays I am at home with them.
I also don't have to run any new ideas I have passed anyone, I can design as I please and, of course, I like the independence of being my own boss.
Cons are that I am responsible for it all! I am the designer, sewist, seller, social media marketing, general marketing person, the list goes on. Not to mention wife and mum. But I wouldn't change anything.
Hopes and dreams: What next?
I am a reasonably relaxed, carefree type of person, so realistically maybe not the best personality to drive my brand to be sold worldwide in stores! In honesty, my dreams don't run that big. Possibly one day it would be nice to have my own boutique, maybe with me designing and sewing onsite, or perhaps having my clothing manufactured so I can concentrate more on just design? At the moment, I feel my kids still need me at home, plus I love being a mum and being available for them. So yeah, a dream would be one day a little boutique.
---
Check out the beautiful clothing of Wren Designs on their website and follow them on Facebook and Instagram.