From their premade kits, so that nappy changes and mealtimes are organised and tidy, to their individual products which are sustainable, and come in Eco Packaging, Mama Organiser will help you be clutter-free with class.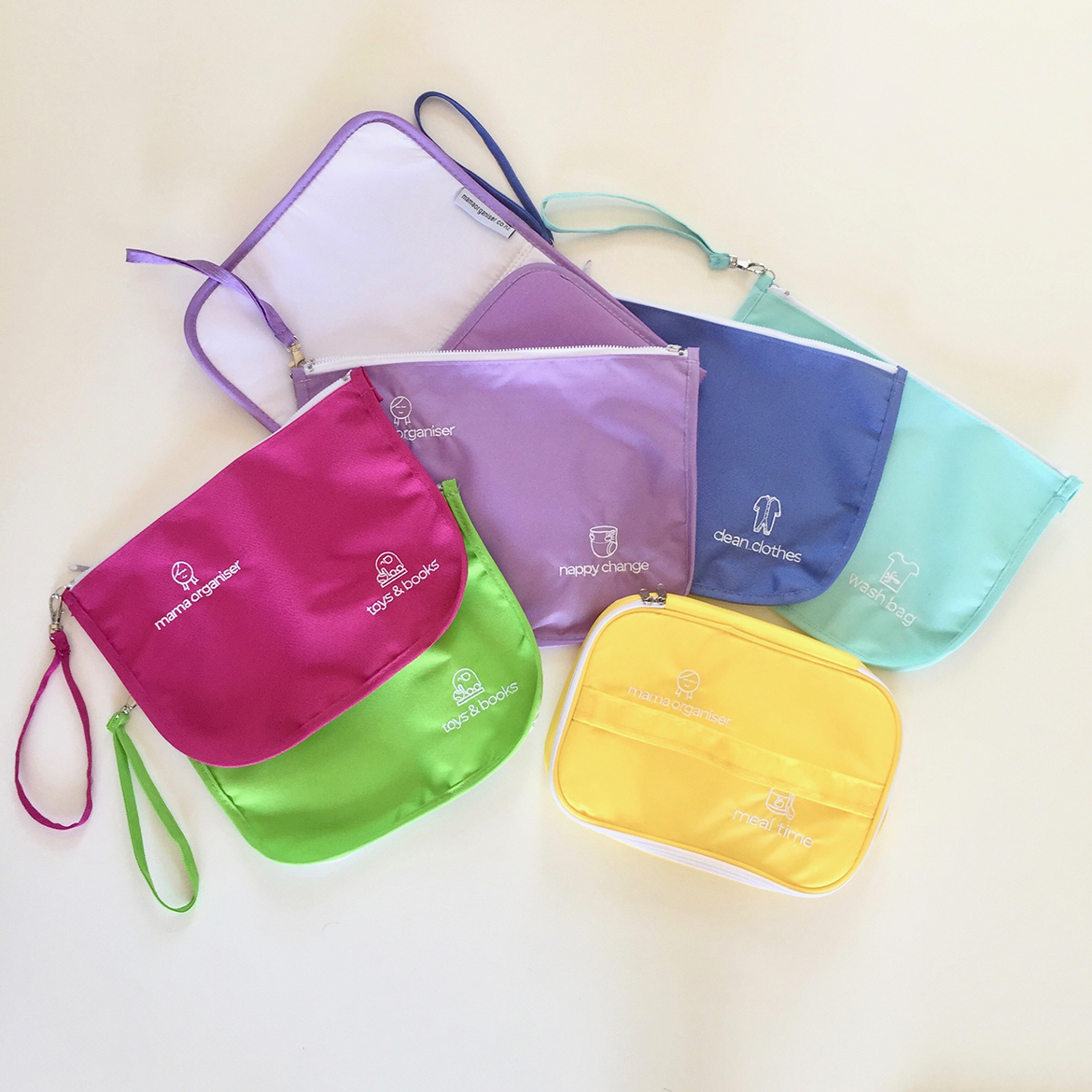 The passion: What inspired you to set up your business?
I'd been working for myself in different fields for years before becoming a parent, but when my son was born, I just wanted to be at home with him, enjoying watching him grow and spending quality time with him. I was in no rush to get back to work and wasn't sure if I even wanted to do what I was doing previously.
As my son approached 6 months old, the idea for Mama Organiser just kind of happened. I was at a stage where I felt like I needed a creative outlet. So, I just looked around at what was working really well for me as a new mum. I especially believe in sustainability and being responsible stewards of this great planet, as well as being practical and fun at the same time. I thought that perhaps I could help other parents feel the same.
My husband and I, having lived in several tiny houses, had been forced to reduce our clutter quite a lot and be super organised to maximise on space. When we came to expand our family, I didn't necessarily want to expand our stuff back up into a place where I felt overwhelmed and overrun again. It's also very easy in this day and age to simply spend up big without considering whether one's purchases are going to end up in landfill within a few months. It was important to me that I create long-lasting products that could be re-purposed as a child grows and that were fun and stylish for every kind of parent.
What you see in my store are the essential items that I use daily to live my mama life. Mama Organiser is about doing your best at parenting tasks with minimal fuss, minimal mess and minimal time so that you can do your best at just being mama or papa, spending quality time with your children.
The Launch: How did you start out in the beginning?
After I'd designed my product line and sourced my suppliers, I first opened up a Shopify store with the help of a trusted web designer and set up some social media pages. To generate interest and an online presence, I launched with 5 days of giveaways leading up to the open day. The idea was to not put any pressure on myself, to just enjoy the business, operating around my family.
I partnered with an eco-packaging company to make the unboxing experience more pleasurable for my customers. My experience from when I received all my packages in the past from other parenting stores, was that very few were packaged sustainably, and very few were packaged in a way that made me feel special. I wanted the whole experience of unwrapping, even something as simple as a teething ring or a silicone dispensing spoon, to be one of delight.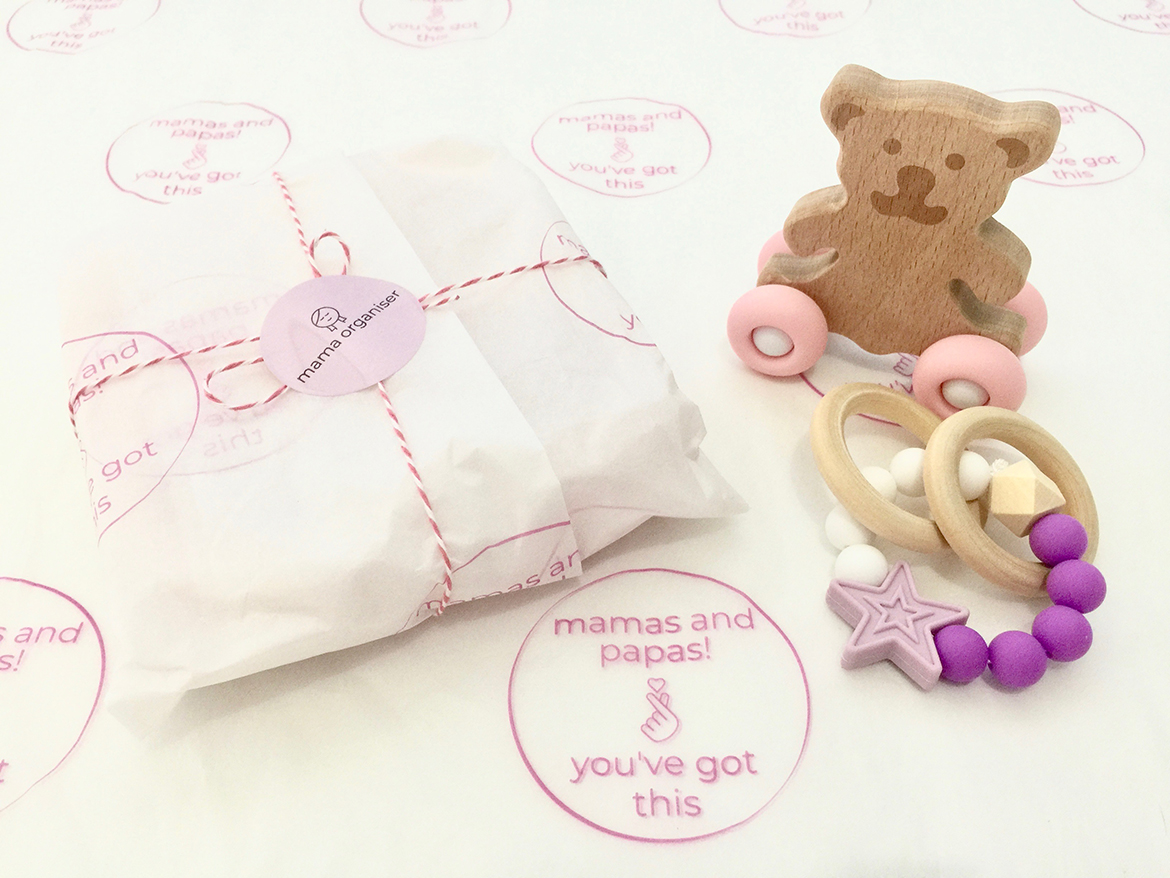 I also signed up to take part in the Christchurch Baby Expo before I even opened the shop, as a way to be motivated to get started and of course, to create more brand awareness. Scary step! But I'm glad I did it, as it's so easy when being a stay-at-home-mum to let time disappear on us, and this meant I had a goal to work towards to get everything ready.
The innovation: What was the biggest breakthrough for you with your business?
The most significant breakthrough was probably realising that not everyone has the same expectations as I do, so it's okay just to take my time, be patient and stick to my vision of what I was trying to create. I trialled several suppliers and sometimes didn't get the level of quality I wanted or the right look and feel of a product, so it was hard at times. When I thought about what was important to me – quality, simplicity, useful function, longevity and stylish – I knew that there would be occasions where the first fit wasn't necessarily the right fit, but if I go with the flow, I'll eventually find what I'm looking for.
Kind of like being a parent really, to relax and let the day unwind as organically as possible – you'll generally be quite happy with the result. Sometimes our plans aren't necessarily baby's plans, but you'll be better in sync when patience and care are in the mix.
See next page for more….