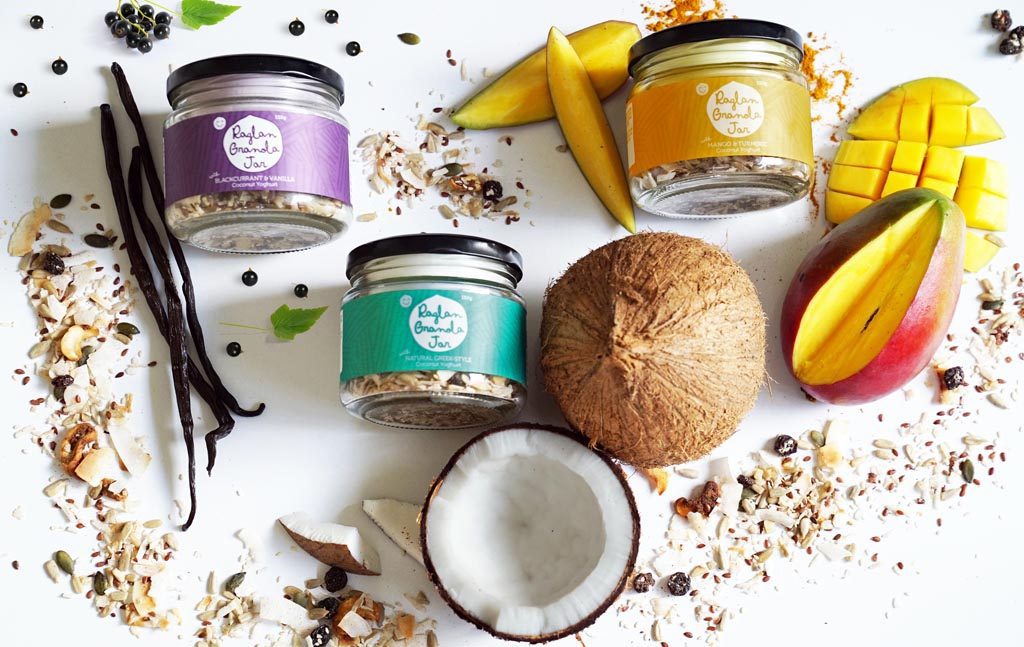 The Drive: What challenges have you overcome?
Oh gosh, where to start…This has been a massive learning experience for us, we had no previous background or experience in food production, shipping, logistics, and all the things that come with running a food business so we've had to do a lot of research and in some cases trial and error before getting things right.
One example was shipping glass jars – we had lots of breakages to start with before we figured out the right type of packaging (cardboard dividers and multi-layered boxes). Yoghurt is a very challenging product, it's temperature-sensitive, has a short shelf life, and can vary a lot from batch to batch if everything isn't done exactly the same way.
We've experimented with how long to stir it, how long to incubate it, different temperature and PH profiles, trying to make it the most delicious and consistent yoghurt possible.
We've had to write-off some batches along the way, we've run out of ingredients, we've had boxes crushed in an accident one of our chilled trucks was in – just about everything you can think of that might go wrong has gone wrong at some point, but we always find a solution and keep on improving and moving forward.
For better or worse: What are the pros and cons of running your own business?
Pros:
Getting to eat as much coconut yoghurt as we want 🙂
Being able to provide jobs to people in our town (it's a small town and although a lot of people would love to be able to live here, jobs are scarce)
Knowing that we're giving people a truly delicious alternative to dairy yoghurt, which we believe is better for both human health and the environment
Having the chance to make a difference through supporting charities, running our own initiatives (we sponsored 14 beehives for NZ families last year), and promote other awesome local products
Always learning and growing, being responsible for your own success or failures
Cons:
Waking up in the middle of night remembering stuff we need to do – your brain never fully switches off!
Not being able to go away on holidays and actually relax
Having the pressure of meeting people's expectations – you don't want to let down customers, stockists, or your staff so there's quite a lot of responsibility with running your own business
Hopes and dreams: What next?
We're starting to explore opportunities overseas – we get emails and messages from dairy-free Aussies every day wanting to have our yoghurt available to them locally, so that seems like the next step for us!
---
You can find the full range at the Raglan Coconut Yoghurt Website, and follow them on Facebook and Instagram!
---
WIN!!!
RaglanCoconutYoghurt are giving our NZ readers a chance to win the full range of their brand new Little Yoghi kid's yoghurt pouches. These are perfect for little ones with allergies as they're dairy-free, gluten-free, and the lowest sugar (only from fruit) option currently on the shelves. One lucky family will receive 12 of each delicious flavour!
To enter, please see our Facebook page for all the details.