For those of us who choose or need to eat foods without dairy, forgoing delicious, rich, creamy yoghurt can be quite a tough thing. So when Raglan Coconut Yoghurt began appearing on shelves around the country, many of us whooped with glee and began our love affair with coconut yoghurt! It all began when Mr Coconut, aka Seb, decided his dairy allergies had to go…We spoke to Mrs Coconut, aka Latesha Randall, to find out more about their wonderful business!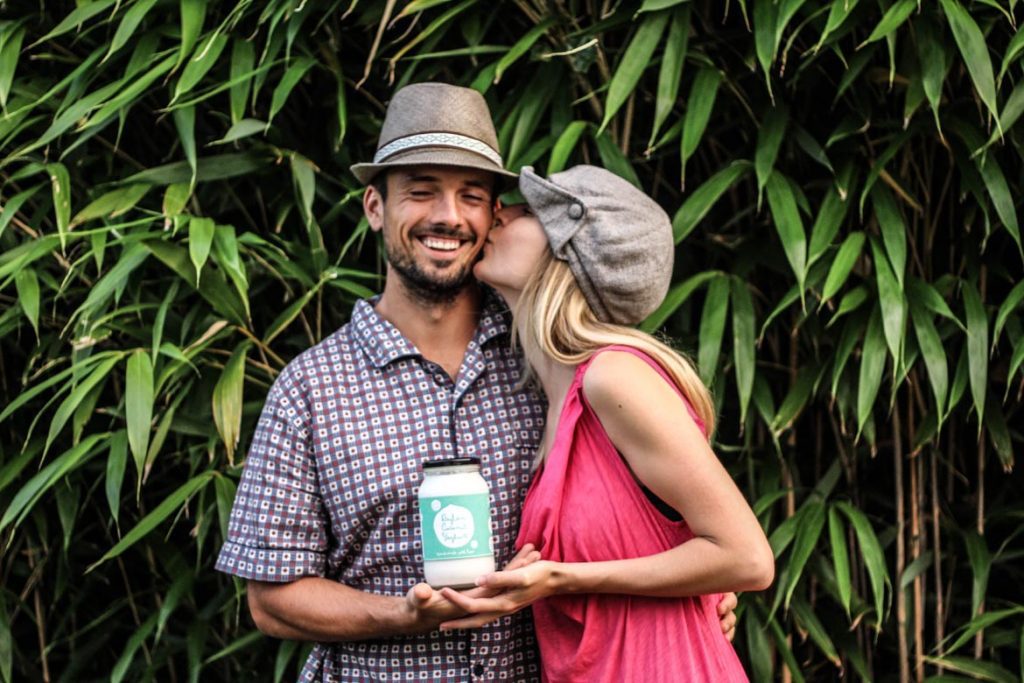 The passion: What inspired you to set up your business?
We had never planned on running a yoghurt business. It all happened quite by accident really – I suspected that Seb (my partner) had a dairy allergy, it was awful seeing him sneeze, snuffle and wake up each morning congested so we decided to trial giving up dairy.
Yoghurt was by far the hardest thing for us to give up as greek yoghurt was a favourite part of our breakfasts and smoothies, and I wanted us to have a healthy, yummy, dairy-free option. I played around with different recipes, testing them out on Seb, and he loved my coconut yoghurt, which wasn't that great at first but got better with practice!
I guess you could say that it was inspired by love – wanting the person I love to be healthy and happy.
The Launch: How did you start out in the beginning?
One day I made a couple of extra jars and offered them on our community noticeboard here in Raglan, 'first in first served'. About 60 people replied wanting to try a jar, so I roped Seb in to help me make yoghurt all weekend!
We gathered up empty jars from our friends and the local recycling centre, and made cut-out labels stuck on the top of the lids with double-sided tape. Very simple beginnings!
Everyone absolutely loved it and told all their friends … we quickly realised our lives were about to be taken over by yoghurt. We hired a commercial kitchen in town, recruited a couple of friends to help, and Raglan Coconut Yoghurt was born.
The innovation: What was the biggest breakthrough for you with your business?
We've been innovating the whole way – we grew pretty quickly so were constantly facing challenges with how to scale production.
For the first year we were brewing in 100 litre stainless pots that we'd customised with urn taps in the bottom for filling the jars.
It was a huge breakthrough when we finished building our own kitchen with proper manufacturing equipment! Made everything much easier – rather than producing multiple small batches into the early hours of the morning we were able to make larger batches in one go.
We have also  developed a number of unique flavours over the past couple of years, pairing fruit with spices to make yummy, healthy combos such as Mango & Turmeric and Banana & Chai.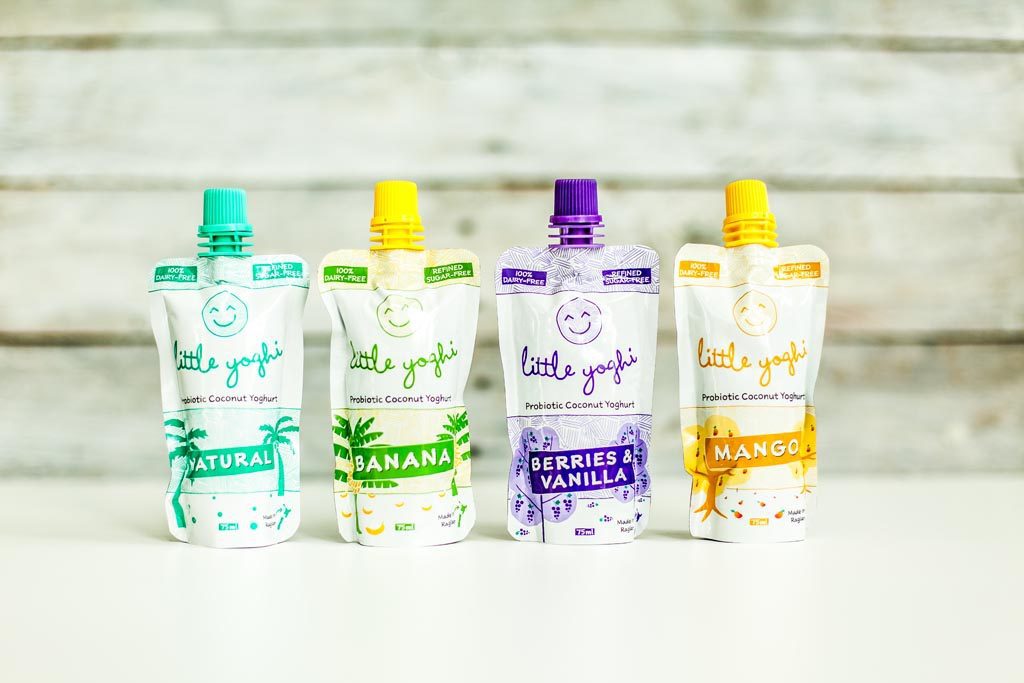 Yin and Yang: How do you balance work and family?
We don't have kids, so Raglan Coconut Yoghurt is our demanding, fun, at times challenging, but very rewarding 'baby'. Being able to work together is important to both of us (we were running a digital agency together previously), as we both value flexibility and enjoy seeing a lot of each other.
Even though we work heaps, it feels fun to be moving towards shared goals and watching each other grow. It also helps that if the surf is good or we feel like a beach walk we can make time for that in the middle of the day!
My mum, brother, and sister have all worked for us at different times and it's cool to have them as part of the journey. Our team of yoghurteers are awesome and we often hang out with them outside of work at the yoghurt kitchen which is really nice. They're not just staff but also our friends.