We have spent the past year renovating and have finally created the perfect natural, light studio space for our maternity, newborn, 6-12-month sitters and cake smash sessions. Our studio is warm and bright with a minimalist style and high emphasis on your comfort. This is in addition to our popular lifestyle sessions which take place outdoors or in the familiar surroundings of clients' homes.
I am passionate about offering a full-service photography experience, meaning I go the extra mile to provide my clients with high-quality prints, albums and wall art, not just digital files on a memory stick. I am ensuring that the images they have invested in will be lovingly displayed for generations. I want my clients to look back on their images in 50 years' time and be visually compelled to relive that exact moment in time – the nostalgia and the love – and be moved by it again and again. 
I have a high level of respect for my littlest clients. I don't wrap them tightly, place them in uncomfortable poses, or squeeze them into props. Instead, I take a natural approach and ensure that they are warm and comfortable, capturing them in a similar style to what they would normally be in at home, snuggled in your arms or peacefully sleeping in their bed. I photograph newborns from a parent's perspective because that is how you will best remember them.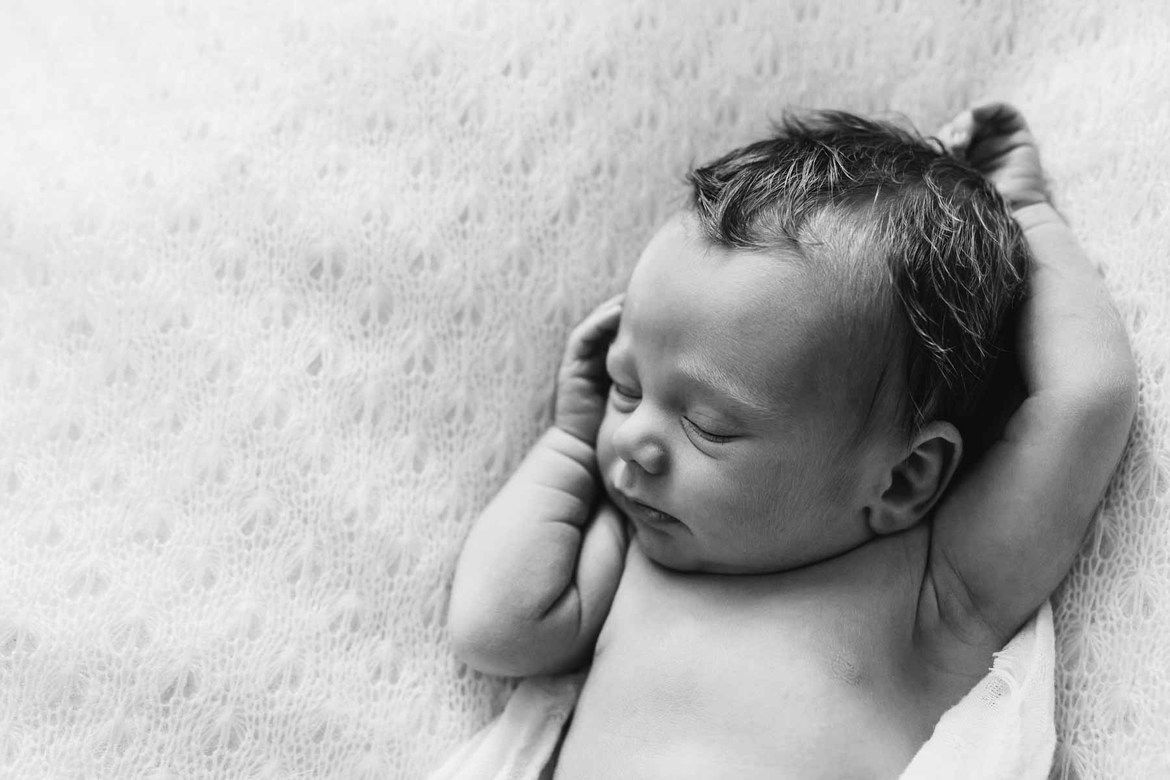 My photographic imagery is relaxed and natural, providing a timeless style which will compliment any decor without looking dated. I also adore the simplicity of black & white imagery. I always ensure that I shoot in a way that my images look great in both colour and black & white versions.
Lifestyle photography for me is a much more personal experience. There is no posing, only minimal direction from me, it is fun and game focused to ensure everyone (yep, even dads) enjoy themselves, and it's a much more relaxed experience for my clients. I bring along bubbles to entertain the kids, blankets for those cooler days so that everyone can enjoy a snuggly moment, and I allow kids to be themselves and let their little personalities shine through. 
See next page for more…