Salt + Light was created by Thandiwe Butcher to provide safe, Bible-based media content and resources for children between the ages of 2 and 7. They are a Christ-centred, family-focused, fun community that offers Bible-based kits and learning aides to encourage growing minds to think, create and imagine. Their all-inclusive Kreative Kits and Sensory Kits are packed with arts and crafts that will inspire creativity and encourage faith through play-based learning. Here, Thandiwe talks about the passion behind Salt + Light and her hopes and dreams for the future.
The passion: What inspired you to set up your business?
Salt + Light was born out of a struggle to find quality, biblical-based, age-appropriate media content that taught biblical truth in a fun, engaging manner. I found myself being challenged: if I couldn't find readily available content, then why not create it myself! I enjoyed what I was doing so much that I decided to start creating other play resources such as children's activity kits, sensory kits and other educational resources that would encourage creativity and inspire faith.
My daughter absolutely loves arts and crafts and finding new ways to engage her creative flair led me to research other ways to engage with her creatively. I soon found myself creating children's activity kits and sensory kits that both my children loved playing with. In fact, kids are often the inspiration behind a new craft, activity or video for the business.
The launch: How did you start out in the beginning?
Being a mother has been one of the great joys of my life and every day I'm thankful for the precious gift of being able to create precious memories with them. Their inquisitive minds and natural curiosity never ceases to fascinate and amaze me.
After having my second baby and seeing my first grow so quickly, I realised that I wanted to spend as much time as possible with them before they started school full time.
I started by producing some Easter content for my children. After some encouragement from family and friends, I started to look into producing products that would complement what I was doing in my videos. It has somehow slowly evolved into a business with resources that other families are using to foster quality connections through play.
The innovation: What was the biggest breakthrough for you with your business?
Initially, I was quite nervous about launching videos and resources to such a niche market but was quickly overwhelmed by messages of encouragement from around the world. Hearing that there were other parents and carers out there that wanted to invest in their children and foster bonds of family togetherness has encouraged me to keep going.
I knew absolutely nothing about running a business but I have wonderful friends and family that have provided support, advice and encouragement. Along the way, I've also met other business owners who have given me invaluable tips and tricks on this journey and have helped me navigate my way into the world of becoming a small business owner.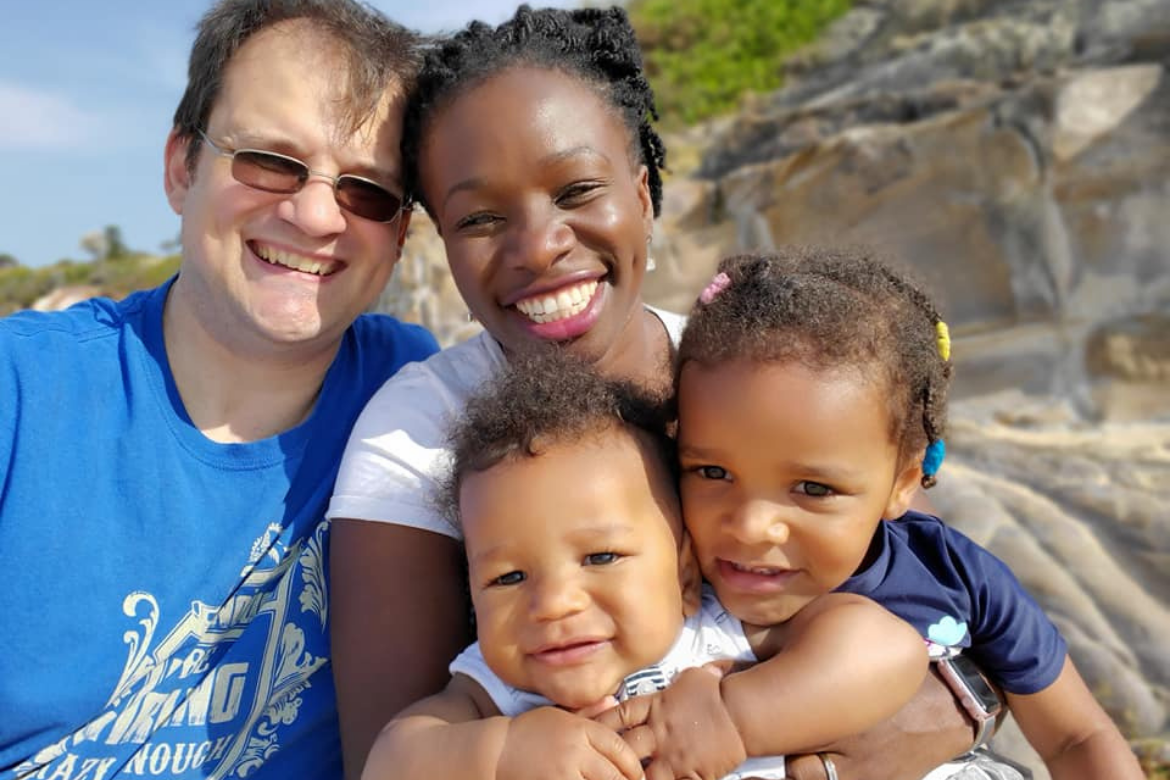 Yin and Yang: How do you balance work and family?
It's certainly still a work in progress! Some days I finish all my work tasks before noon and other days I'm still working into the wee hours of the morning long after everyone else is in bed. However, in many ways, I'm blessed to have a job that involves tapping into my children's natural curiosities and interests. The kids are often the inspiration for new resources and they love being able to test out new products with me. My work often involves me being creative with two awesome little humans. Really, it doesn't get much better than that!
See next page for more…