Yin and Yang: How do you balance work and family?
It's really difficult. Especially as nobody could anticipate how quickly we would grow in such a short amount of time given the current state of things across the globe. I often use the term #naptimehustle because you really do have to just be super-duper productive once the baby goes down for a nap! I recently hired my first employee too which has been a lifesaver and has helped me to get a bit of family time back.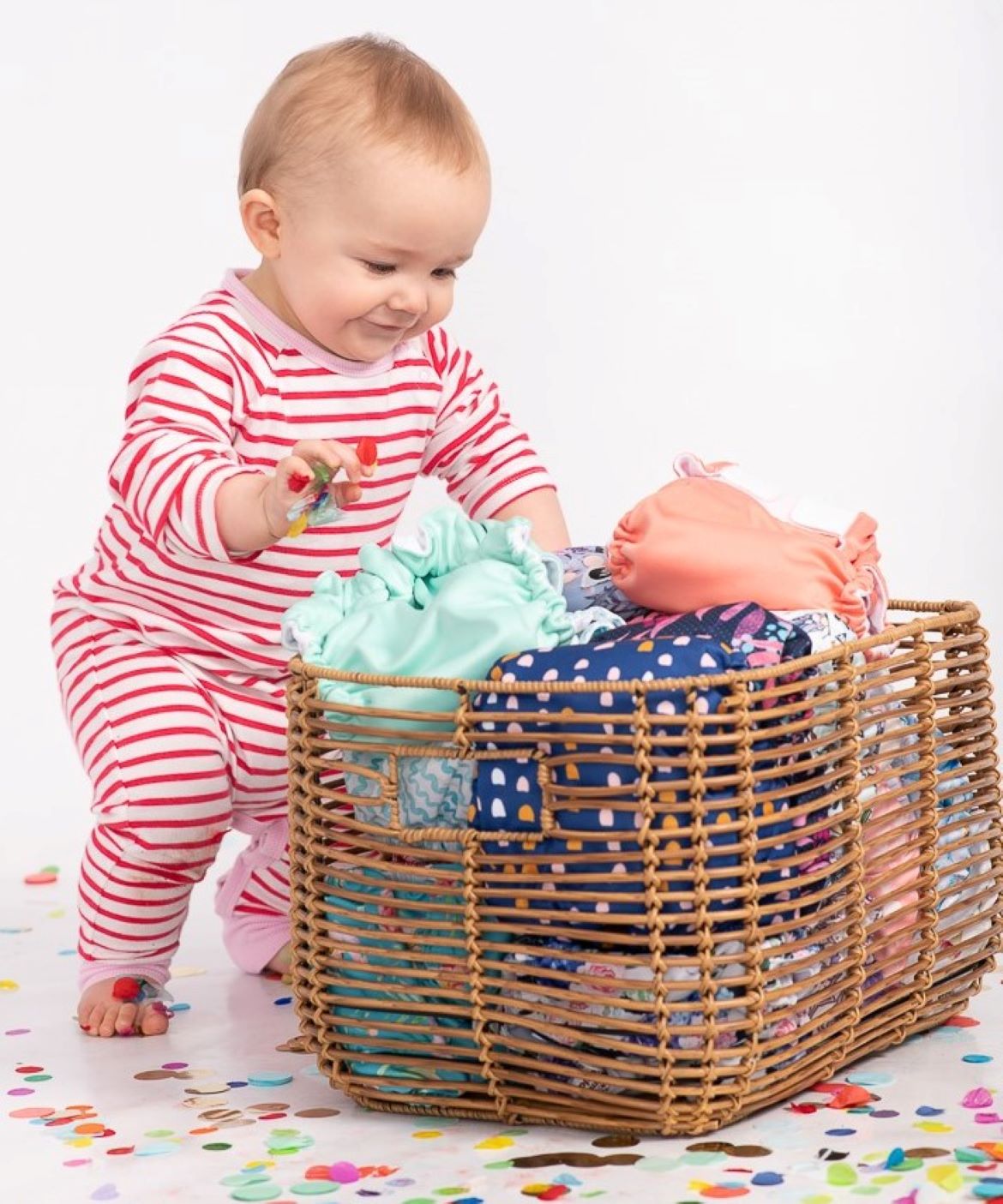 The drive: What challenges have you overcome?
Whilst massive growth in a short amount of time is every start up's dream, it also comes with its challenges. We suddenly found that we couldn't keep up with demand, as shipments of cloth nappies were being delayed due to COVID, the closing of borders and other factors, so we had to really think outside the box. Luckily, we work with some amazing Aussie and NZ brands who helped to support our business during tough times and now the shelves are brimming with lovely cloth nappies once again!
For better or worse: What are the pros and cons of running your own business?
The pros are that I love the flexibility of doing what I want and when I want. It's very empowering. I also get to come up with the ideas and I'm free to innovate and be creative.
The cons are that keeping up with the standard of customer service and social media marketing I've set for myself can be challenging. I want to be as available to my customers as possible, but that means that it cuts into family time. I'm starting to set boundaries for myself and make sure that I allow myself to switch off from the business every week.
Hopes and dreams: What next?
I am currently working on a series of free eBooks to help educate families on using cloth nappies and to help them get started on their own cloth journeys. We may have a couple of new secret products in the works soon 😉
---
Head over to the Fluff Mail website to find out more and to visit their online store. You can also join their communities on Facebook and Instagram.