Patience Scarles is a Holistic Voice Coach who infuses elements of meditation and yoga to help others explore their voice, shift anxiety, discover their inner warrior and feel empowered. Using meditation, singing and yoga as tools to work through her own anxiety and depression, she knows firsthand how effective they can be. She is now on a mission to share with others the power of using our voices and moving our bodies. Here she talks to The natural Parent Magazine about the inspiration behind her business, the challenges she has overcome, and her hopes and dreams for the future.
The passion: What inspired you to set up your business?
My love for singing planted the seed of the idea, and it was all the conversations I've had throughout my life with friends, family, work colleagues and people I've met along the way that ignited the idea. 
What were the conversations? I've been a singer since I started breathing – well, almost. My dad remembers how I'd sing myself to sleep as a little girl. I've performed throughout my life, and it's usually one of the top things that come up when I introduce myself, or when I see friends and family – "Have you been singing? Where have you been singing recently?". 
And a lot of the time, when I ask the question back – and sometimes without being prompted – the response I receive is "I wish I could sing", "I don't sing" or "I can't sing" – and it got me thinking – something has to change here.
Our voices are such an inherent part of our being, but the majority of people are afraid to use them or feel like they don't know how.
I wanted to get the word out that singing is not just for performers – it's also a way of looking after ourselves, a self-care practice and a way to improve our health and well-being. 
When I was living in London, I started to suffer from anxiety and depression. It got to a point where it was seriously affecting my life, and I had to make a change to the way I was living. It was my meditation, singing and yoga practice that turned it all around for me. 
Each day, I would wake up and write down my answers to these 7 mindfulness questions that I found online. Then I'd have a little stretch – do some basic yoga movements and back strengthening exercises in the living room, followed by a sing in the shower – and then a big breakfast. And in a matter of weeks, everything changed for me – in a really positive way. 
Fast forward to a global pandemic and a decision to stay in New Zealand (I came home for a holiday back in Feb '20), and I'm the most empowered I've ever been. I feel confident, I feel in balance, and I've started my own business as a Holistic Voice Coach. 
I want to share with people that sometimes it doesn't take much to feel better about things – there is so much value and power in moving our bodies and using our voices!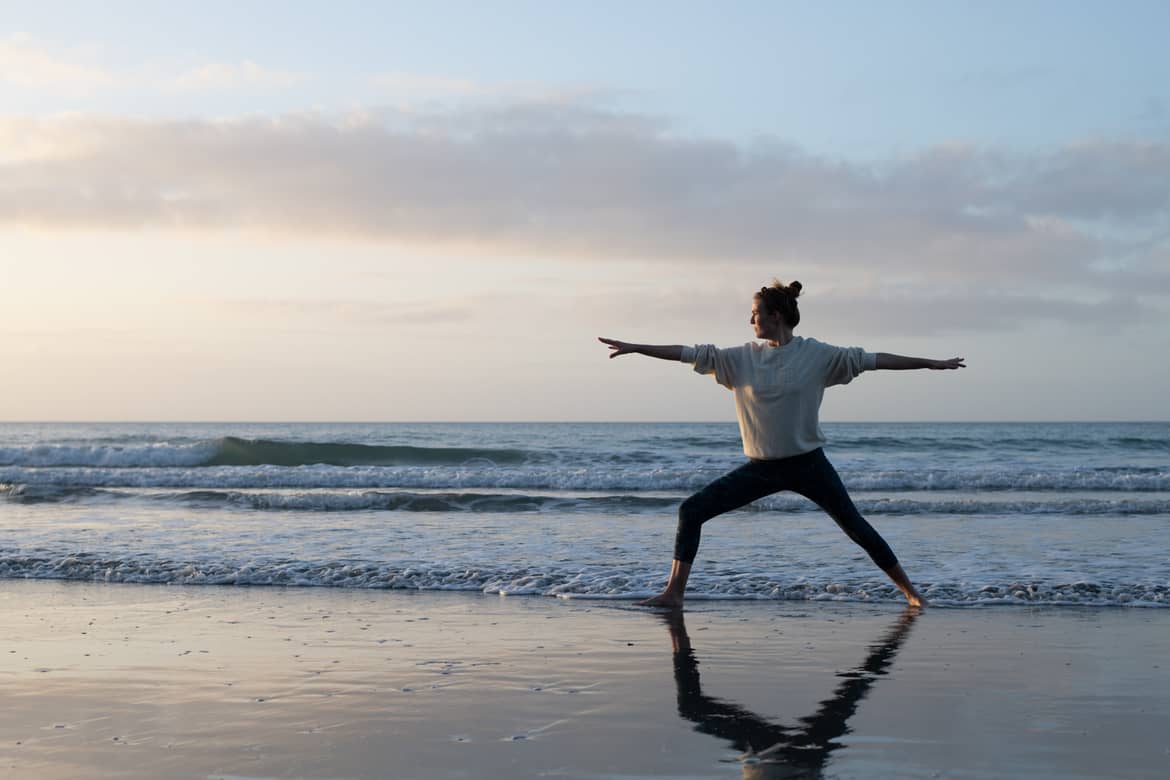 The launch: How did you start out in the beginning?
I started testing out the concept on friends and family during lockdown. After receiving lots of really great feedback, I just went for it! 
I have a wonderful business mentor, who is also a respected yoga teacher here on Waiheke. She would say to me, "What's stopping you from doing it right now? What's stopping you from making a post on Facebook and offering your services?".
The usual fear, insecurities and perfectionism came up – and I learnt to quiet those little voices of doubt and just do it. I started posting to local community groups on Facebook, creating flyers, speaking to the local paper and I started showing up every week both online and in the studio – that's how it all started rolling. 
Meditation and breath-work were a part of my offering from the beginning – as both are an integral part of any voice training. I completed my 200-hr Yoga Teacher Training at Kawai Purapura with Sannyasi Prayadhara, Ceremony Woods and Amy Bassett – which deepened my understanding of yoga, the body and how it relates to singing, our well-being and ultimately our voices.   
The innovation: What was the biggest breakthrough for you with your business?
Biggest breakthrough so far – there have been a couple… 
1) Just doing it – advertising, trying out new things and going for it – learning that consistency really is key – and understanding that you need to show up every day to keep people interested and inspired. I'm a big dreamer and thinker, but running my own business means I need to make sure I act on those thoughts or just get the job done rather than coming up with ideas all the time. 
2) Receiving amazing reviews and repeat clients – it really is something special when a client tells me that I've changed their day for the better or when a client has a lightbulb moment after trying a certain technique in our session. It's really humbling and makes me want to continue the work that I'm doing!
   See next page for more…