After turning to herbal teas to prepare her body for childbirth and then to help increase milk supply during breastfeeding, Jodie Clarke experimented with her own tea blends. Receiving amazing feedback from fellow mums, she launched Jodelicious Teas, creating hand-blended, organic herbal teas to support women through pregnancy and lactation and for the whole family to enjoy too.
The Passion: What inspired you to set up your business?
As with everything, I gain my inspiration from personal experiences and those of my wondrous tribe.
I've worked in the health industry for over 15 years and was raised to turn to nature to nurture both my body and soul. As the years passed by, my knowledge and understanding of the herbal world grew and so too did my overwhelming addiction to tea.
As a first time mumma, I turned to raspberry leaf tea to help prepare me for the arrival of my little bubba. Not enjoying the taste and wanting to get more out of my cuppa, I blended it with different herbs known to aid in pregnancy and so came the birth of my Pregnancy Tea (pardon the pun).
Then, as a new mumma struggling with milk supply and a restricted diet due to health issues, it was only natural for me to turn to herbal teas for support. With fenugreek being the number one herb used for lactation, it was key to build my tea around this, blending it with other nutritional herbs known for aiding in the recovery of the marathon of labour, balanced with the flavour of hibiscus, resulting in my "Tittie Tea".
While breastfeeding, I discovered there were limited herbal teas that were safe to drink without affecting my milk supply, and so I continued to develop the range to fill a gap out there for other tea drinking mummas, so they could get the nutritious, delicious support they need without the worry it will affect their milk supply or bubba.
The launch: How did you start out in the beginning?
Joining the local mothers group for support, I met these amazing women that were going through all the highs and lows of motherhood as a first-time mumma. Through sharing our experiences, I shared my passions and success with herbal teas with the group. From those that tried my lactation tea came overwhelming feedback and results. This ignited a fire within to encourage me to share my passion and knowledge with the wider community, and so came the birth of Jodelicious Teas.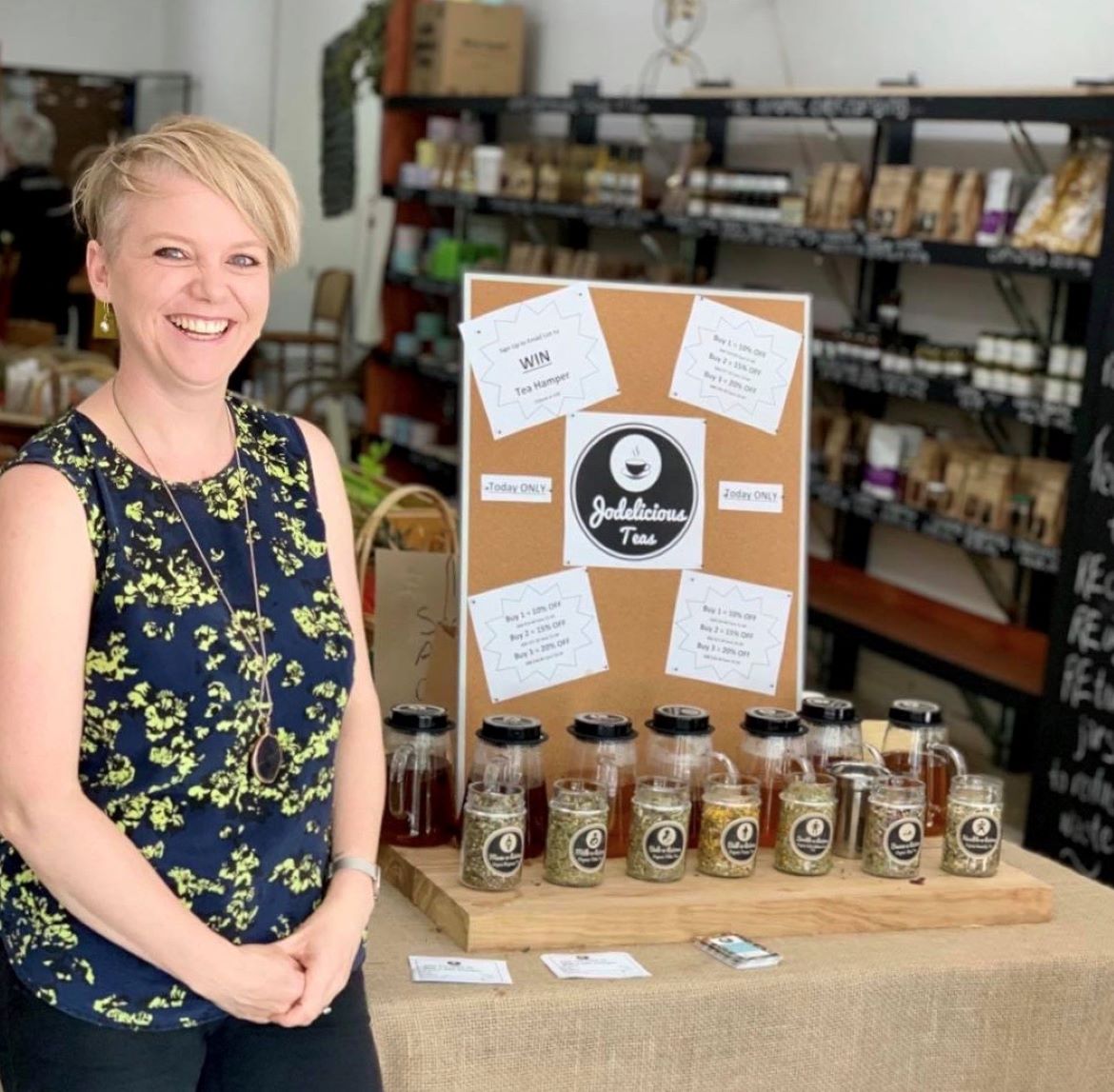 In the early days, I managed to design and print my own packaging, design and build my own website, and finesse my herbal blends, all between feeds, naps and the endless demands of a newborn.
The innovation: What has been the biggest breakthrough for you with your business?
The biggest breakthrough came when Wholefood Merchants, Melbourne's largest health food store became a stockist. While I already had a few amazing stockists, I was predominantly online and these guys really helped me take my tea to a whole new level. They've been great in partnering with me to assist in developing my brand further for the retail space, get a better understanding of the world of retail and expand the reach of my brand.
See next page for more…