Solid conditioner bars
Now that you've mastered solid shampoo bars, solid conditioner bars are a walk in the park! Unlike the messy-to-work-with mixture of the shampoo, conditioner bars just melt and pour with ease.
Solid conditioner bar ingredients:
Makes 6 bars, approximately 50g each.
Step 1:
Step 2:
Method:
Make a double boiler by placing a heatproof jug carefully inside a pot of simmering water.
In the double boiler gently melt the conditioner pellets and the cocoa butter from Step 1.

Once melted (but not boiling) take the jug off the heat and stir in the rest of the ingredients (Step 2). Now is the time to add colour if you want to.

Pour into moulds and leave to set. Refrigerate to speed up the process. Once hard, remove from moulds.

Your conditioner bar is now ready to use!

To use, apply the bar to wet hair after shampooing and massage through. Rinse clean.

Leave the bar out to air dry, ready for its next use.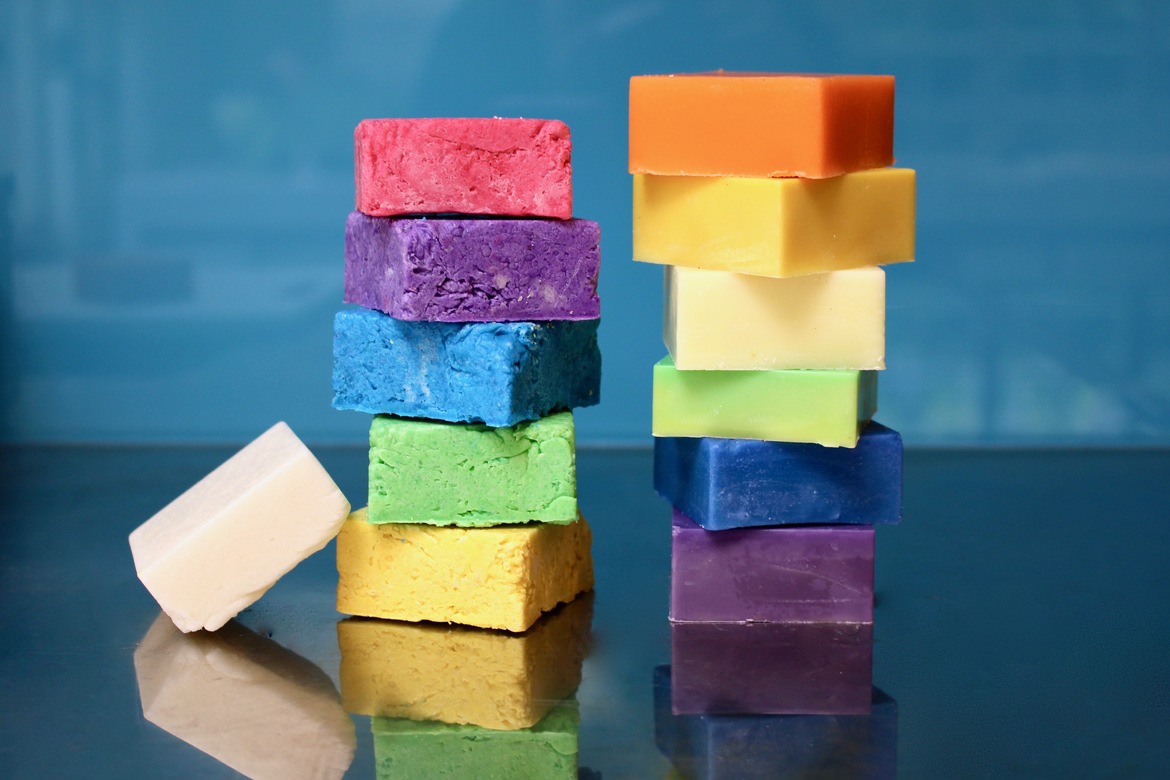 Colouring bars can be really handy to help tell the difference between shampoo and conditioner.
Here's what we used to make these:
On the left, shampoo bars, top to bottom:
Red mica, purple mica, blue mermaid mica, green fairy mica, yellow mica and natural (no added colour resting on the side).
On the right, conditioner bars, top to bottom:
Orange mica, yellow mica, natural (no added colour), green fairy mica, ultramarine blue, ultramarine violet.
And that's it! Once you discover how easy it is to make these portable, practical beauties, you'll never look back.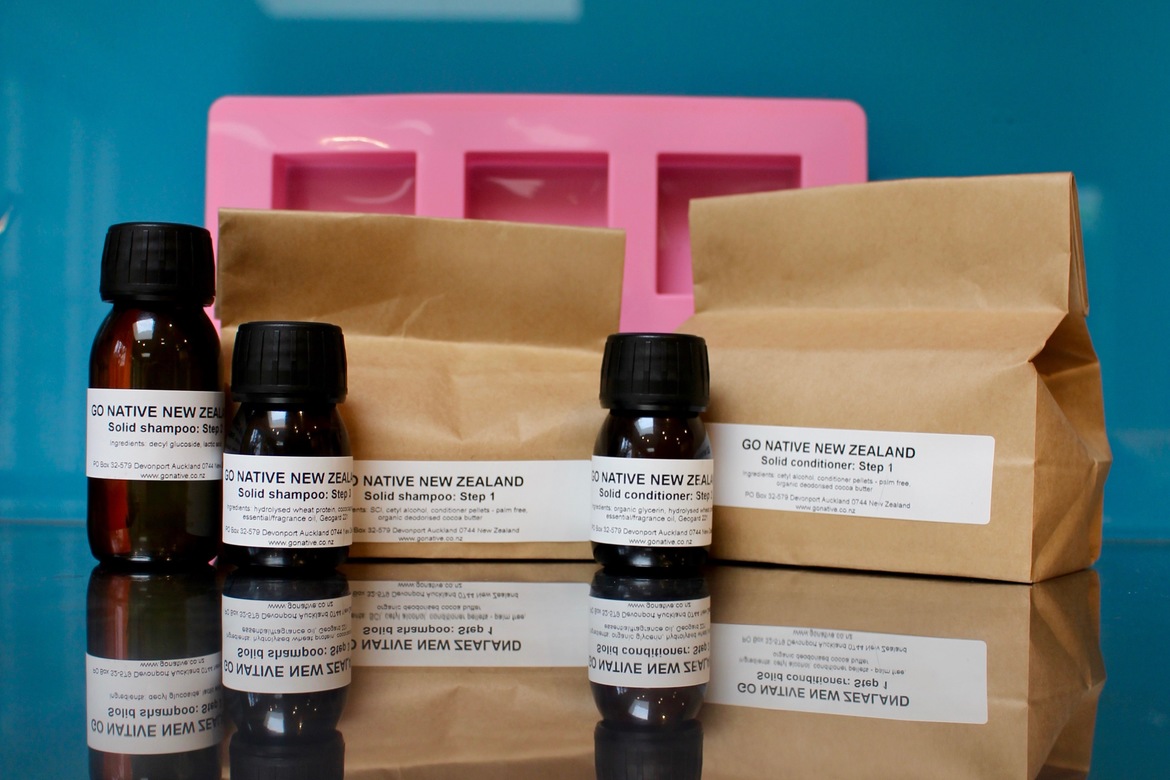 Go Native NZ has all the ingredients required to start you on your plastic-free journey, including full kits with precisely pre-measured ingredients, separated into easy-to-follow steps, including durable silicone moulds. All kits come in home compostable paper packaging and recyclable glass bottles.
If you are interested in trying these out at home, follow the links below:
– Go Native solid shampoo bar kit
– Go Native solid conditioner bar kit
– Go Native solid shampoo and conditioner bars kit