Registered Midwife, Doula and Certified Hypnobirthing Australia Childbirth Educator, Bridie Ryan, passionately believes that giving birth should be both empowering and amazing. She wants to help families understand that birth doesn't have to be something to be fearful of, and through Elephant in the Womb, she helps prepare women to have a positive birthing experience and to learn how to trust their bodies and their power. Her hypnobirthing classes guide women and their families towards a birth that is powerful, calm and exhilarating. Here, she talks to The Natural Parent Magazine about the inspiration behind Elephant in the Womb and her desire to make The Positive Birth Program accessible to more mums-to-be.
The passion: What inspired you to set up your business?
I work as a Registered Midwife in the public maternity system and felt an incredible urgency to improve antenatal education for parents. I know many women and families feel forgotten in the system and are just not receiving the education they deserve. During COVID-19, I felt like I had so much to give to pregnant people, yet conveying this information in a restricted, busy environment felt impossible. I began to feel called to teach childbirth education in a broader sense, and felt particularly inspired by those I'd had the opportunity to care for in labour and birth that were practising hypnobirthing themselves. Their births were powerful, calm and exhilarating. I couldn't understand why only a small minority of people were experiencing this. For the most part, I was caring for people who felt so overwhelmingly scared, anxious or unprepared about birth and parenthood. This became more apparent during COVID-19 with little face-to-face contact available for pregnant people.
The launch: How did you start out in the beginning?
I was 19 when I started studying to be a midwife. In hindsight, I had no idea what I was getting myself into! I was quiet, introverted and unprepared for the experiences ahead of me. But my passion for birth and women's health continued to grow and I immediately felt like I found my place and people.
It was last year that I realised how precious antenatal education really is. Prior to COVID, I thought hypnobirthing was something that your everyday person wouldn't be interested in. But times have really changed, and I think people are starting to want more, learn more, and particularly reclaim birth for what it is – a rite of passage. And having face-to-face education plays such an important role in understanding this. Of course, throughout 2020, this became so hard with telehealth and online learning becoming the norm. But now we're in a really fortunate position where we can have that contact again. You need that when you're pregnant; you need to build your own village.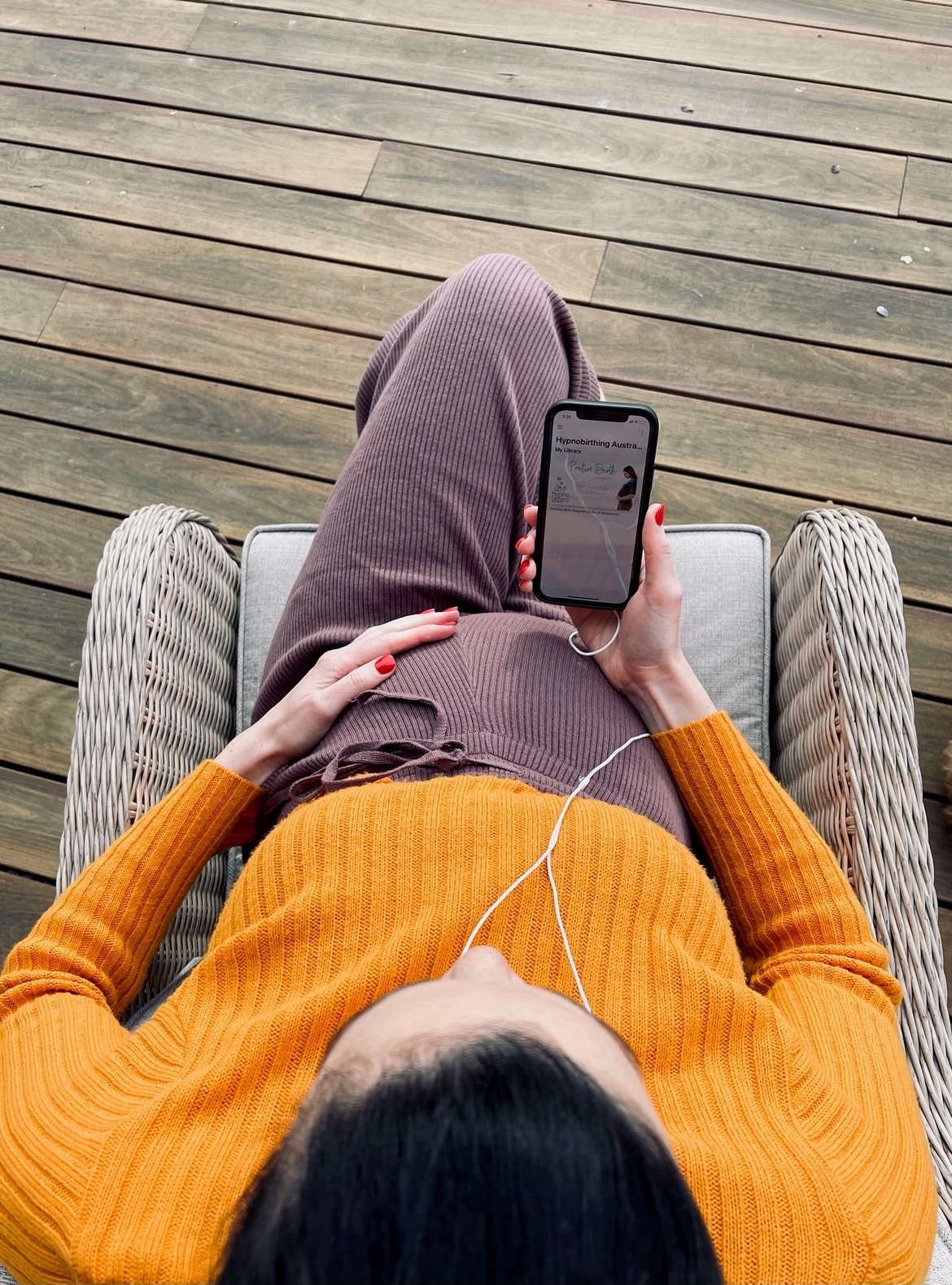 The innovation: What was the biggest breakthrough for you with your business?
When it comes to birth, ignorance is not bliss. I think my mindset began to change when I accepted that antenatal education is actually worthy of people's time and money, and birth workers are worthy to be paid for their time and expertise. This was quite hard for me to acknowledge as I have always dedicated a lot of my time volunteering, knowing paid antenatal classes and education remain inaccessible for many families. But there is a bigger picture contributing to this – Medicare and private health insurance still don't offer rebates or cover antenatal education. The flip side to this is that we are fortunate enough to have the public healthcare system we have. Therefore, many families that go through this system and receive their pregnancy care for free can perhaps then dedicate money saved to invest in additional education. There are also those paying for private obstetricians or midwives, where costs will add up to the thousands. In this case, then absolutely the Positive Birth Program is worthy – and actually an inexpensive investment – for the benefits you will gain.
Yin and Yang: How do you balance work and family?
At the moment I am working full time as a midwife, and teaching Hypnobirthing on top of this. So balance hasn't come overly easy, however I am at a point in my life where I want to predominantly focus on 'work', so I can learn and do as much as possible. That has never felt like a sacrifice because I love what I do. However, it doesn't come without a great support network; I am incredibly lucky to have an amazing partner and two young stepchildren. I feel like I am truly blessed with the best of both worlds. Of course, I do make sure I try to switch off my birth brain in my down time – I'm a homebody, I love cooking and spending time with our dog and my friends too.
See next page for more…