Class of 84 Clothing is the Australian swim and active wear company that is literally changing the way clothes are made. They take plastic bottles from landfill and recycle them to create their clothing. They specialise in creating matching swimwear for the whole family. Last year the company recycled over 100,000 plastic bottles. This year they are on track to double that number, largely thanks to a range of active wear that sold out within 24 hours of launching. But it's not just plastic bottles that they are reusing. They are also experimenting with fruit peel… yep you heard us right. They have managed to successfully create a pair of tights made from pineapple skins.
Class of 84 Clothing was founded by Hayley Ianna. Hayley is a former director and producer who has worked with some of the biggest names in the entertainment industry, including John Mayer, Mylie Cyrus, Ludacris. She even shared an apartment with Channing Tatum for a while, but that is a whole other story. Up until a few years ago, Hayley was working in New York and had no idea how to sew a button, much less run her own fashion company. In fact, she fell into it by accident. After returning back to her native Australia and giving birth to her first child, she was looking for some matching swimwear for her husband and young son. When she couldn't find any she liked, she decided to design them herself. It was during this process that Hayley learnt about the damaging effects the fashion industry has on the environment.
Hayley explains that brands and stores are releasing new products almost on a weekly basis and consumers are rapidly buying more then ever. This means more waste when items are discarded. Producing these items also means high carbon emissions. Class of 84 is attempting to change this formula and embrace the slow fashion movement. This means focusing on releasing smaller ranges with an emphasis being on quality rather then quantity.
The company decided to use plastic bottles as their main source of material after learning that around 80% of plastic water bottles end up in landfill and our oceans each year. That's around 60 million plastic bottles per year. By the year 2050, based on our current consumption, there will be more plastic in our oceans than fish.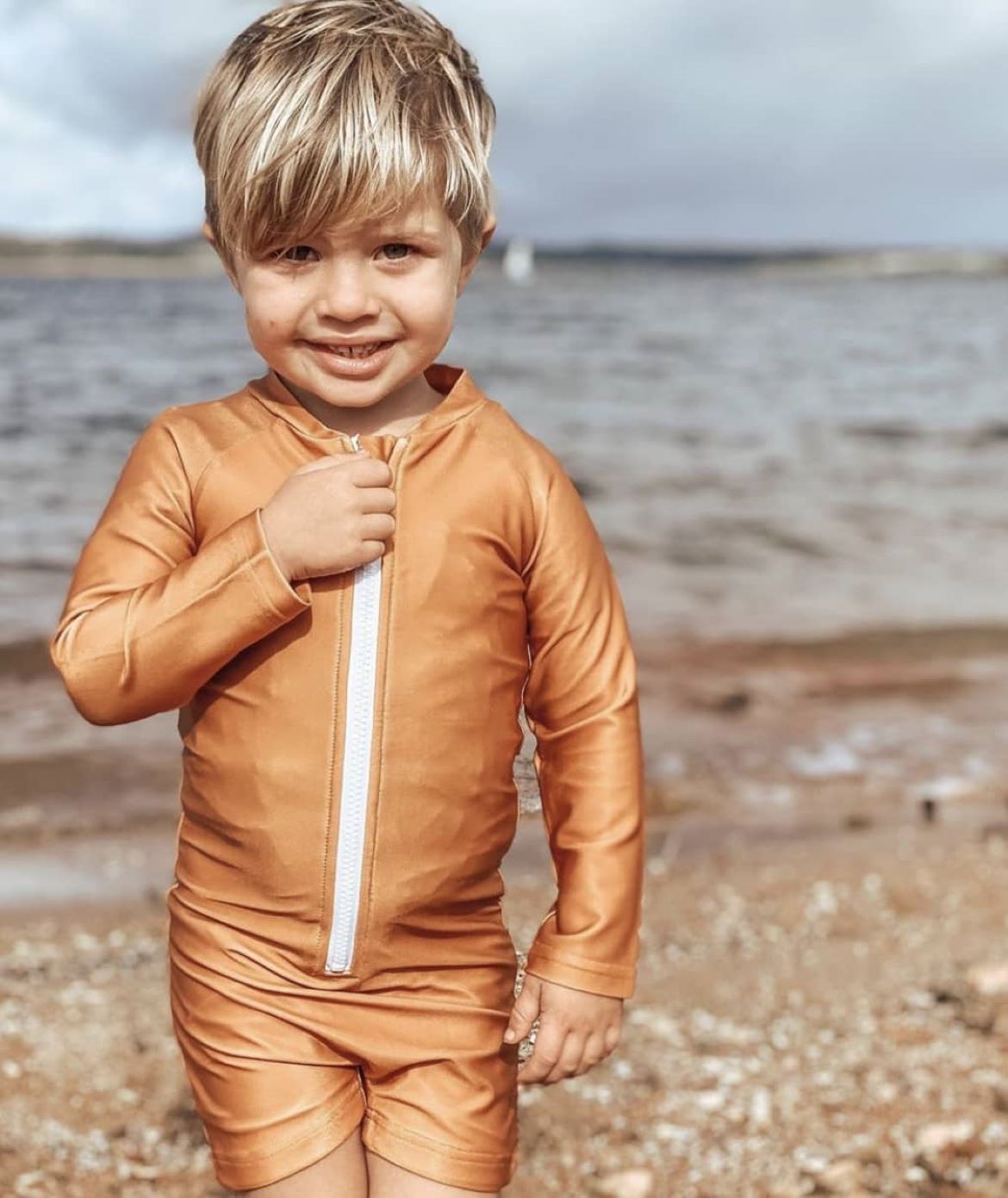 So you are probably thinking how exactly do they take plastic bottles and create clothing? In a nutshell, they take used plastic bottles from landfill sites and grind these down, they then blend with yarn to create a fabric. What about fruit peel? As Hayley explains, that is a much more complicated process. One they are still working to perfect. They are hoping at some stage next year, they will release their first range made entirely from fruit peel.
See next page for more…