Mum of two Sarah Bando was becoming increasingly frustrated at the lack of options for selling on baby clothes that her children had grown out of, and the impact fast fashion was having on the environment. She set out to create a platform for parents to buy and sell their outgrown kids' clothing, and in turn provide families with great quality, affordable second-hand clothing. Jumping Jack is now serving parents all over Australia, whilst encouraging sustainable shopping habits. 
The passion: What inspired you to set up your business?
I am a mum of two small kids from Melbourne Australia. After having my kids, I realised just how quickly they grow, and outgrow, their clothes – it's around 3 sizes by the time they are 6 months, and up to 8 sizes by the time they are 2!
At the same time, I was becoming more aware of the challenges that the environment is facing along with the impact of the fast fashion and the textile industry and wanted to find a way that I could help to make a difference.
After trying to sell my kids outgrown baby clothes, I felt frustrated as I didn't have time to be haggling over every sale, and didn't feel comfortable with cash payments and the uncertainty involved with each sale. It was hard to believe that there was no simple, safe and local platform that offered families a way to buy and sell their baby and kids' clothes across Australia. And so the idea started to form in my mind of what I might be able to do to help fill this gap.
I have always wanted to have my own business, and to work on something that I felt could have a positive impact on the world, and that was the real driving force behind why I started to set up Jumping Jack.
It was scary to take the leap into starting the business, and the catalyst for making this move was when I was made redundant from my corporate job whilst pregnant with my second child. I decided that this was my chance and took a leap of faith!
I love that by creating a platform for parents to buy and sell their outgrown kids clothes, that I can help families to give their clothes a new life, and make great quality, affordable second hand clothing available anywhere in Australia.
The launch: How did you start out in the beginning?
I spent a long time designing the platform to have the customer experience that I envisioned for both buyers and sellers.
I wanted to create a shopping experience that was just like any other online shop, where you can easily search using filters and browse detailed listings to get all the information you need up front. I also spent a lot of time creating a sell form that would make it easy to include the information that buyers are looking for and make it a seamless process for people looking to sell their clothes.
One thing I really wanted to establish through my website was a sense of community for my customers. Through setting up website features such as seller profiles, individual shop pages and an easy messaging system, I am excited to see how buyers and sellers are able to easily connect and communicate.
I was also working with two small children at home, so it was a matter of working on it during their sleep time!
I officially launched in November 2019, and have been thrilled with the increasing number of people coming to buy and sell on our site instead of using the big global platforms.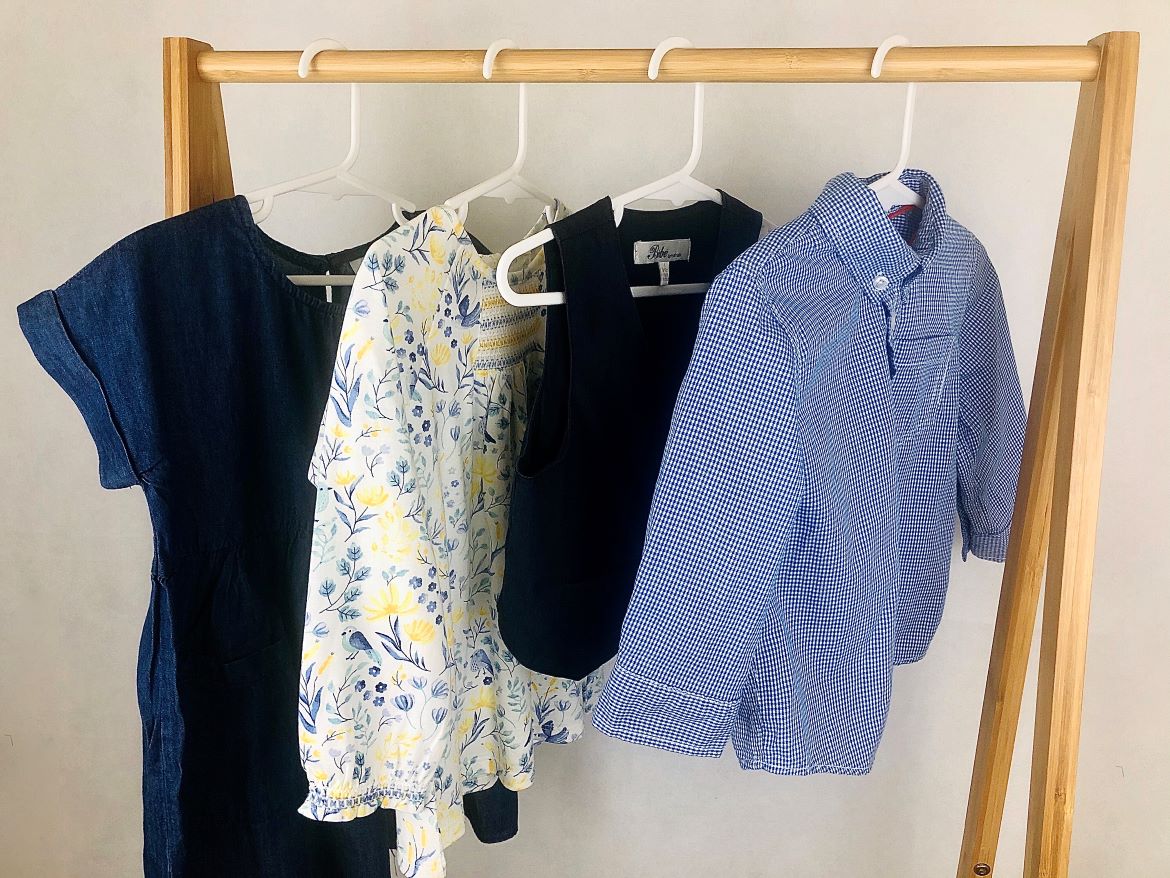 The innovation: What was the biggest breakthrough for you with your business?
It has been really exciting and positive to hear so much positive feedback from families around the platform.
One thing I noticed a few months after launching was that I was having a similar conversation with a lot of mums, along the lines of 'I've got so much stuff to sell, I'll try and get around to listing it this week.' However they would say the same thing to me week after week. That's when I had a lightbulb moment: mums are seriously busy!
I then had the idea of helping out busy families by providing them with the choice of how they want to sell: do it themselves using our peer-to-peer marketplace or they could send them to me using a Clean Out Bag and I will do all the work for them! 
See next page for more…