By Hannah Schenker
Socks are the ideal newborn baby foot cover, especially during the colder months, as baby's foot is still able to grow naturally and develop without constriction. Baby's feet are all soft cartilage and don't fully develop for years, so snuggling them up in something soft and warm, like quality NZ-made merino socks, will keep those tootsies warm all winter.
Socks are also ideal because they are not attached to a onesie, meaning your baby's foot will not be pulled or squished when picked up, the way it can when attached as part of a onesie or tights. Finding quality socks that will stay on is no mean feat, though, but we have found them for you: Lamington Socks. Specifically, their Newborn Naturals range.
The Newborn Naturals range of socks are NZ-made from soft, snuggly merino wool (70%) and lycra mixed, and come in three of the smallest sizes. They are beautifully designed in soft natural tones, so are perfect as a gift for a baby shower. The knee-high socks are designed to be worn below the knee – and you'll find they are much better at staying on than other socks, because they were designed with this in mind. They lycra gives the right amount of stretch and tautness and the fine spun merino means they are not bulky and awkward. They even have the size knitted into them, so you'll never be wondering whose sock is whose.
Natural fibres like merino are ideal when it comes to your newborn baby. Merino is fantastic for temperature regulation, moisture wicking, self-extinguishing, non-irritating for that new sensitive skin, and best of all is quick to dry and keeps its shape when washed.
Lamington have a special offer right now on their Newborn Naturals range: You can buy 3 pairs for $44.95, plus receive a free laundry bag. There are four designs to choose from, in their four infant sizes.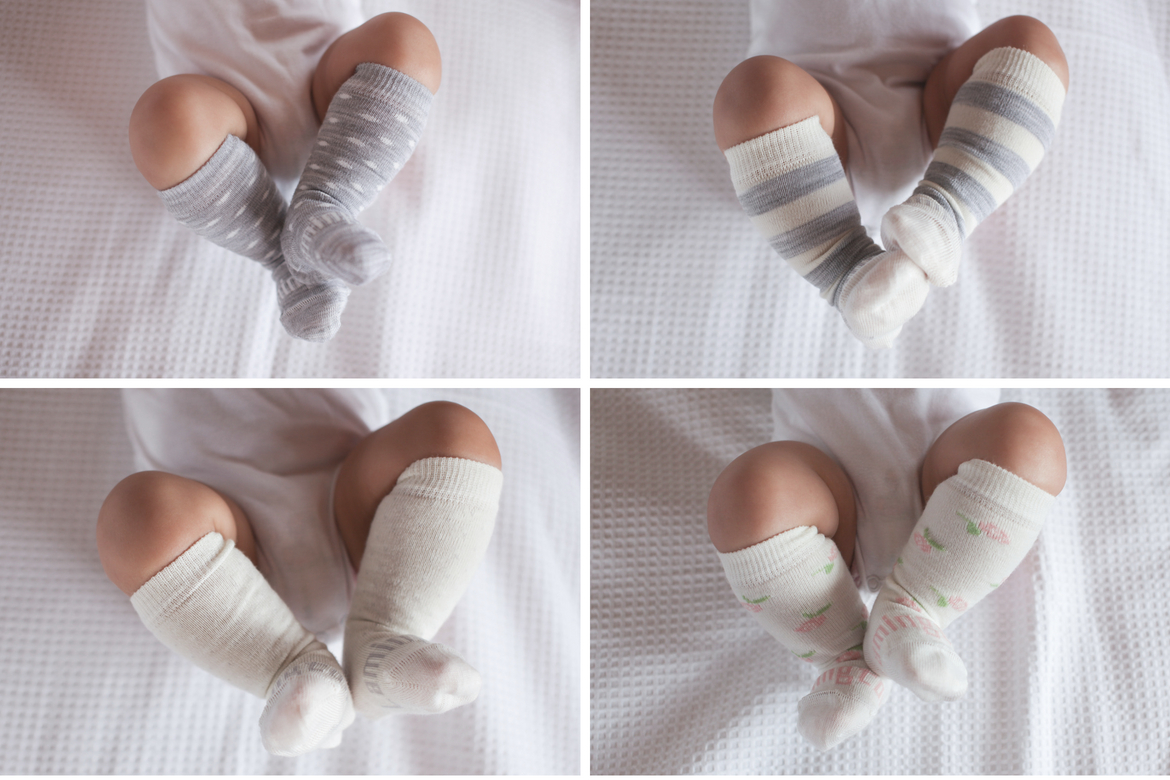 ---
NZ-made Lamington socks are the best socks you will ever buy! Beautiful merino wool to keep feet and legs snuggly warm. Sizes from newborn to adult. Find them on their website, and follow them on Facebook and Instagram.