Most NZ parents enjoy getting out and about with the wee one in the pram. But do you find that you are constantly having to pluck your child's blankets up off the ground when they kick them off? Introducing the Universal 2 'n 1 Pramsack from Fantail's Nest NZ – designed to keep your child nice and snug so you can enjoy your outdoor adventures! We spoke to designer Michelle Burden to find out more about her wonderful creation and how it came about.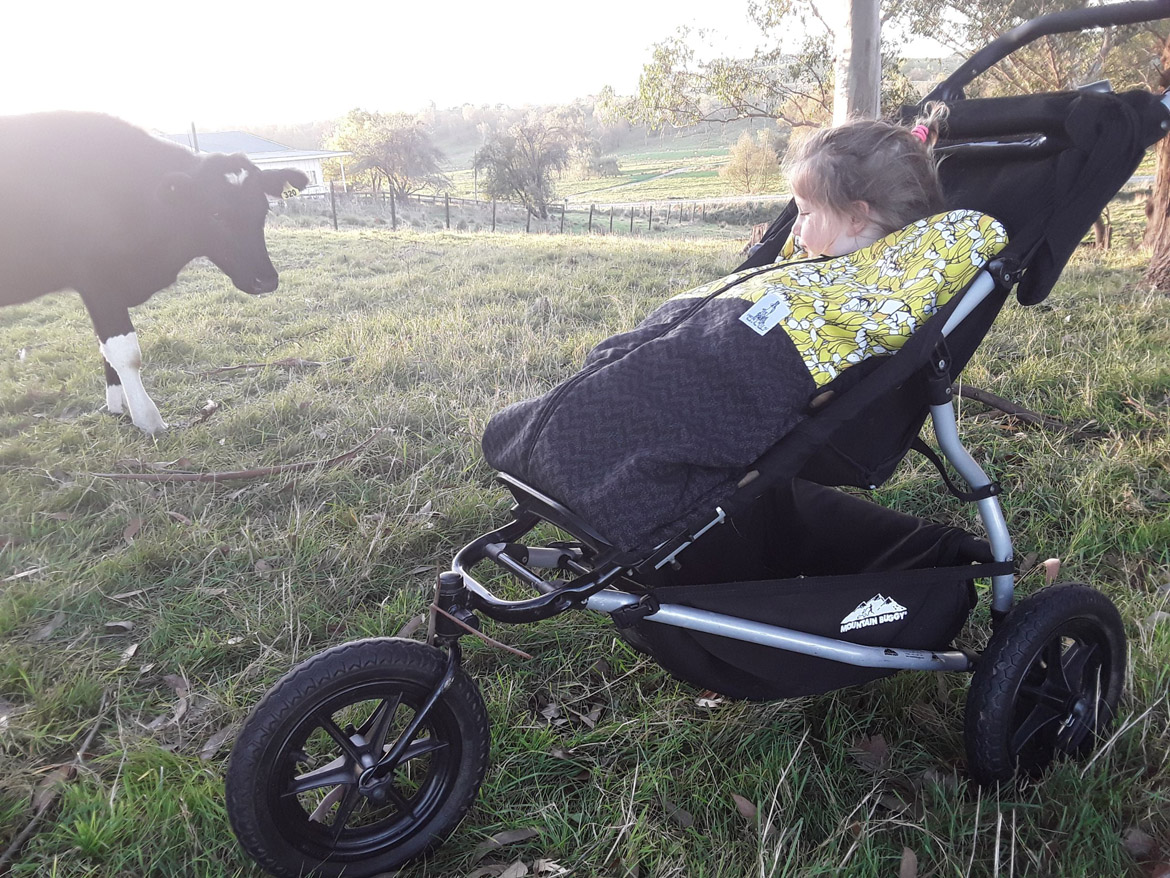 The Universal 2 'n 1 Pramsack:
The product was designed by myself – a rural NZ mum, and made for the NZ family's lifestyle and weather conditions. The pramsack features beautiful prints that are sourced from artists around the world, and it is very practical.
The pramsack will keep your 3-month- to 3-year-old safe and warm during those outdoor adventures. It is made from natural fibers, using NZ-made wool and cotton. The one baby product you will use continuously for three years! On hot days it can become a pram liner, BUT you will still have the reassurance that your pramsack is there if the weather gets chilly.
Whether it's for your morning walk, town jobs, or stock work out on the farm, it's great for both mum and bub.
How the Universal 2 'n 1 Pramsack was developed:
When I became a mum, I was living on a dairy farm near Taupo, NZ. Our chilly morning walks down the tanker track were vital to get us out of the house, plus I was on a mission to get my pre-mum body back! I soon learned that my daughter Molly loved to untuck and kick off her pram blankets, either tangling them in the pram wheels or straight off into the freshly made cow shit. Something had to change, and I was soon drawn back to my roots of designing, drawing and sewing.
The first Universal 2 'n 1 Pramsack fitted its purpose. It was awesome on our morning walks and runs around Lake Taupo. However, I wasn't prepared for the rapid amount of interest from other mums asking where I had got it from! A year later, after another daughter came along, I decided to make a dream of having my own creative business become reality. Fantail's Nest NZ was formed. I drew the logo, swing tags and then I was sewing from our rural farmhouse kitchen table.
See next page for more…