With three children of her own, Zara Cowin understands the importance of keeping them warm and dry when they're out and about on their adventures. She set out to create a gumboot that is fun and functional, while showcasing the New Zealand natural environment. All of the OMA Rāpeti designs are proudly created in New Zealand, and more often than not designed at Zara's kitchen table which overlooks their family farm. Their gorgeous gumboots are created with love and adventures in mind. Here, Zara talks to The Natural Parent Magazine about her business journey so far.
The passion: What inspired you to set up your business?
As a farmer and mum of three adventurous boys, I wanted to create a gumboot that is both functional and fun, and showcases an element of our natural environment here in rural NZ.  
Growing up on a farm myself, some of my most cherished memories were spending hours out adventuring in our own backyard. Now I love to watch my own children doing the same.
There is so much going on in our current world that sometimes there's nothing better than stepping back to a simpler life where we can just purely get out with our family and explore. This can be on a farm, at the beach, at a park, or simply in your own backyard – whatever works for you.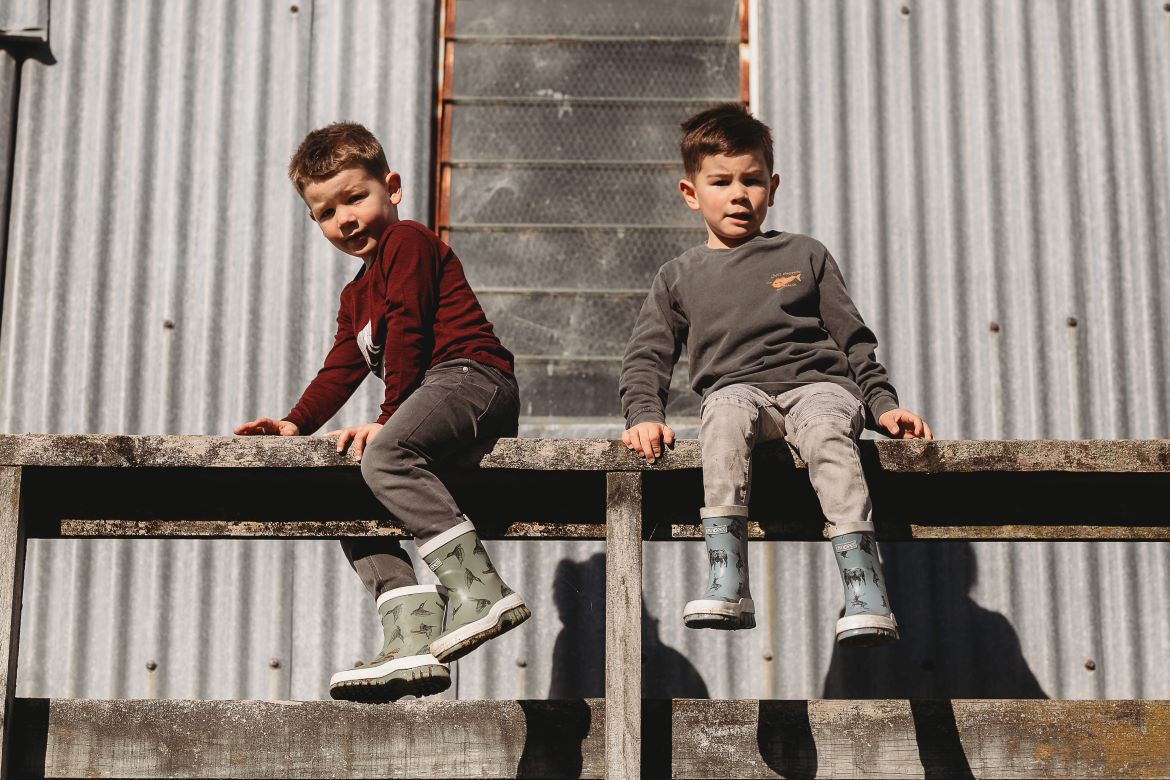 The launch: How did you start out in the beginning?
In the beginning, we knew what we wanted achieve, but had a lot to learn about how to turn an idea into an actual physical product.  
We would have loved to be able to manufacture here in New Zealand but unfortunately this was not going to be possible. So, we found a manufacturer in China and worked through the process with them to create our ideal boot. This process took a lot longer than we expected, especially with COVID19 holding up shipping times throughout the world.
The innovation: What was the biggest breakthrough for you with your business?
When designing the gumboots, we knew that we wanted them to be beautiful and to feature prints of flora and fauna.
Not being an artist myself, I needed to find someone else who could create stunning illustrations for the boots. I found an artist, Kate, via a NZ small business Facebook group. Kate also grew up on a farm and was just as passionate about rural NZ as myself. She completely shared my vision and was able to capture our personal farm life in her illustrations, which I absolutely love. The imagery has completed the boots to be exactly as we envisioned.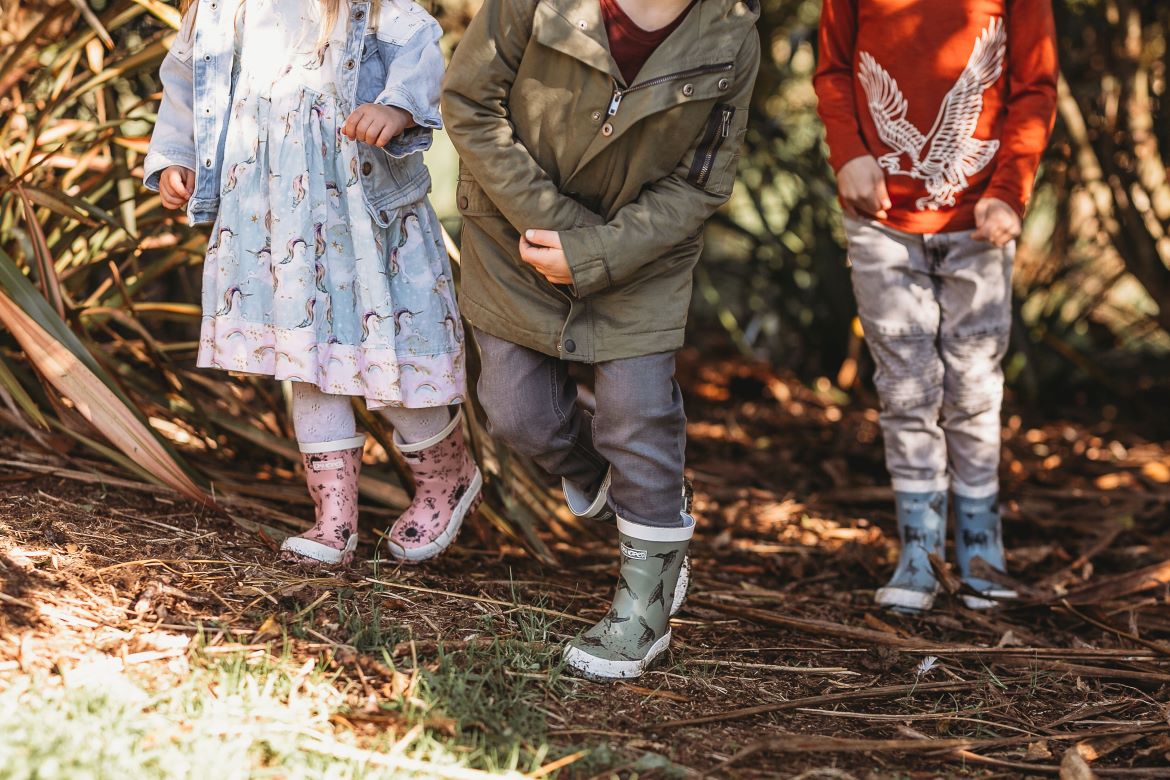 Yin and Yang: How do you balance work and family?
It certainly is a juggle! Luckily, we have lots of flexibility and lots of family nearby to help out where needed.
At the end of the day, family is the most important thing to us. My husband and myself want to spend as much time as possible being present in our children's lives while they are young. We are extremely lucky to be able to spend weekends with our family even when we are working as the kids are able to come out onto the farm with us and we can tie in lots of adventuring while we work. 
I tend to keep OMA rapeti work for week days when the kids are at school and daycare and the house is quiet enough to think clearly. 
See next page for more…