Forced to say goodbye to the man she loved when she lost her fiancé and best friend back in 2015, through her immense grief, Allison Ockenden wanted to find a way to honour him and his life. She found her purpose when she discovered DNA jewellery and keepsakes. Today Tomorrow & Always offers families a way to hold onto special memories with a physical keepsake that you can hold onto forever. Taking the time to get to know the story behind each piece they craft, you can be sure your keepsake has been created with love and care. Today Tomorrow & Always was created with the vision of helping others celebrate life, love and loss: cherishing births, relationships and marriages as well as commemorating the life of lost loved ones.
The passion: What inspired you to set up your business?
On September 18th 2015, I had the biggest life changing event happen to me and my family to date. I lost not only my best friend and fiancé, the man my children saw as Dad, I lost my future. I was forced to not only say goodbye to the man I loved but to be the one to give the official words to turn off the life support machines keeping him alive.
Once I discovered DNA jewellery and keepsakes, I knew this was my purpose in life. To ensure no other families have the same regret of not having something to hold onto after losing someone taken too early. While we focus on loss, we also celebrate the good times too.
Every aspect of my business is in memory and honour of Manny. I launched Today Tomorrow & Always on the anniversary of his passing to celebrate him and how even in his passing, he is supporting our family and is a part of our lives daily. The name coming from a saying he'd repeat over and over: that it's how long he'd love me and until he took his last breath. He kept that promise and now I live every day keeping up my end. 
Unlike many other DNA artisans, I ensure I cater for all moments in life, turning all of life's memories into keepsakes you can hold. I do tend to be more drawn to loss, especially the loss of loved ones, because that's why I started my business. 
At the time of Manny's passing, I had no idea this industry existed. My goal now is to never hear another person say "I wish I knew you existed when…." and only hear "thank god I knew…." to help families during all stages of life.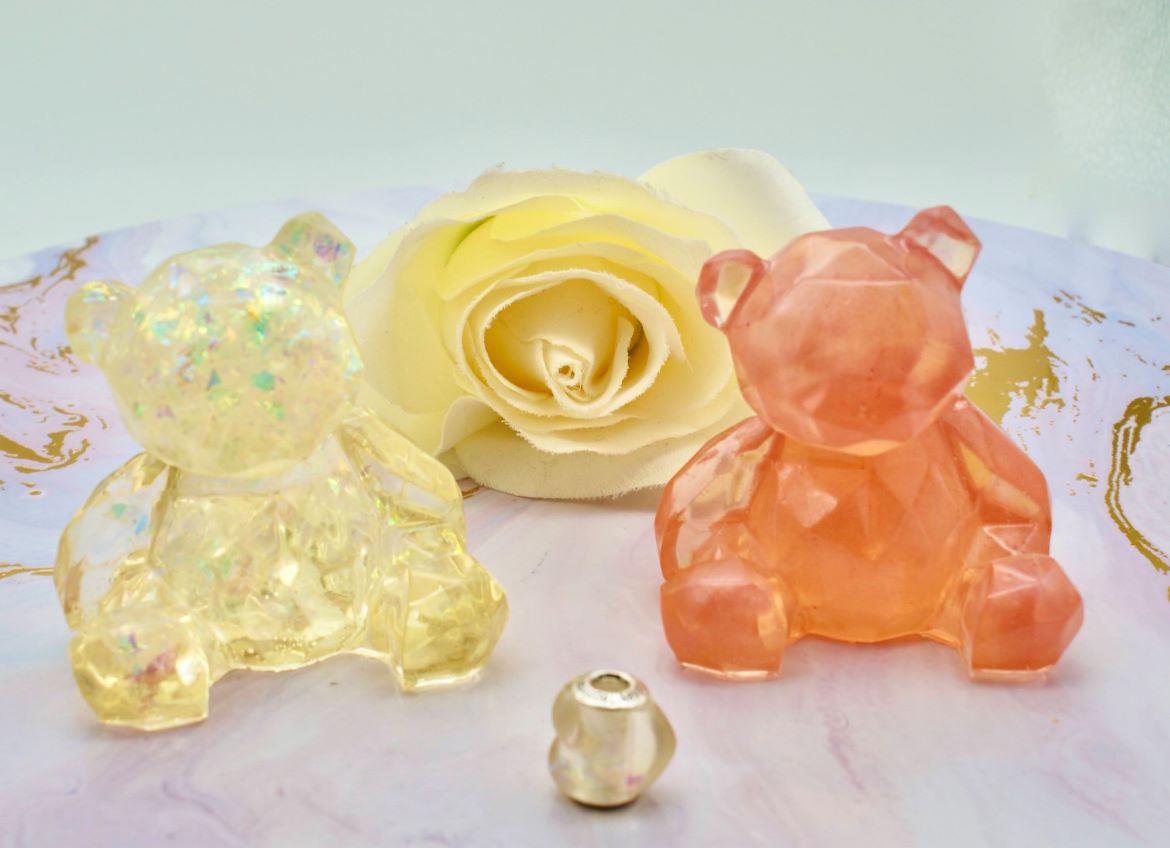 The launch: How did you start out in the beginning?
The start of Today Tomorrow & Always was very slow.  
I look back on who I was as a person at the beginning and I was so gullible in thinking a business wouldn't be hard and getting everything set up would be easy. I soon realised this was not the case.
I sought out all of the courses I could to learn all the different aspects of running a successful business including the back end of a website, SEO, marketing, promotion, advertising, photography, personal development as well as professional development and more. This wasn't just a hobby for me; it was a passion, a soul driven need to help those in the world who needed a way to hold on to loved ones after they'd passed away. A way to celebrate the most incredible moments life has to offer but that pass all too quickly. To turn these moments into something physical that can trigger all the warm fuzzy feeling at a simple glace.
I went through some serious self-doubt and tall poppy syndrome. Looking back, the first year of business had me paralysed. I was terrified of my business failing but equally petrified of it succeeding. The more people I helped, the more chance they wouldn't like what I'd made them and the more people I could let down, so I hid in the shadows and hoped people would just find me but I dared not go looking for them.
Then I had a moment where it was make or break. I had to choose if I was going to sink or swim. Acknowledging my fears were equal for success and failure, I decided that I'd rather try and fail than to not try at all. I started this business to stop other families being left to grieve with nothing to hold onto, in memory of an incredible man taken too soon and knew I had to jump in both feet and give it my all.
Changing my mindset about all of the negative things I was told about myself was a turning point. It set me on the path to who I am today and who I'm becoming.
The innovation: What was the biggest breakthrough for you with your business?
I know the biggest breakthrough should be launching new collections, learning new skills, and sharing my partner program with the world but it was actually nothing to do with my ability, skill set, my knowledge or anything about my business. It was me. It was blocking out all the negativity. All the times I'd been told I wasn't good enough, smart enough, savvy enough and so many more and boxing those up in my mind and not listening to any of it anymore. What others have thought of me and said to me doesn't have to define who I am now or who I can become.
"You've got no idea how to run a business". You're right, I haven't run a business before and I'm sure there's so much more to it than I realise. I need a business coach to teach me all the things I don't know. And so I did. Not just a business coach but a social media coach, advertising, marketing, branding, all of it.
"You're not smart enough". This one was a hard one to counteract, if not THE hardest. I made the choice to learn at my own pace, to surround myself with people who believed in me and in my mission and I sunk my teeth into learning anything and everything I could. The more I began doing courses and enjoying learning new skills, I discovered so much about myself. Turns out I AM smart enough, I just had to find the teaching styles that worked for me. The more I learnt, the more information I craved to be the best business owner I could be.
I suffer from depression and anxiety and I'm not ashamed to admit that. If I had a broken bone, you'd see I had a cast and that I was doing what I had to do to heal it. It just so happens for me and for those who also suffer from the many variations of this, that the 'cast' in our case is medication.
This is the biggest breakthough. Learning to love me, learning not to be so hard on myself. During those times where I struggle, I give myself the advice I would give if a friend was saying it to me. I give my friends and loved ones such understanding and compassion yet I wasn't giving it to myself. Once I really got this, my mindset and confidence started to move into a better space and it's something I'll never stop working on.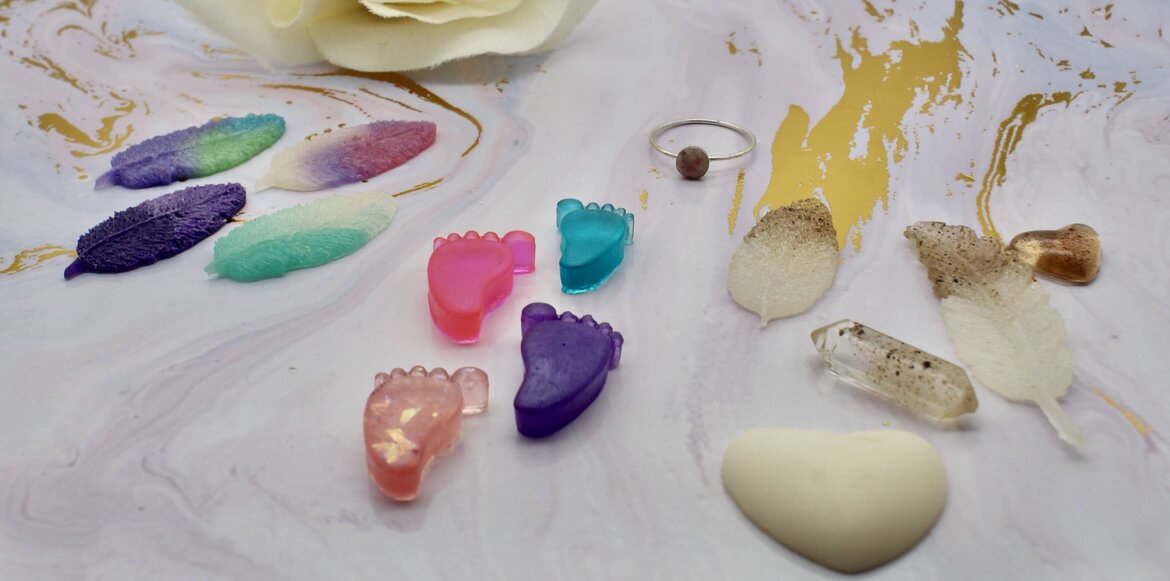 Yin and Yang: How do you balance work and family?
This is something I am still trying to get right if I'm honest. I don't think I'll ever get it perfect because I'll always have these 2 parts of my life that need something from me. I've just learnt to give 100% of me to my work during work hours and when it's family time, work can wait and my kids get 100% of me.
As a mum to 4 kids ranging from 4-20 years, a 1-year-old grandson and a 5-year-old boxer fur baby, finding that sweet spot as a solopreneur is a constant juggle.
I recently had to really set myself some harsh boundaries where Friday to Sunday is family time and Monday to Thursday are my work days. Having said that, I also work at night once my toddler has gone to bed, while the house is quiet and without interruptions. I realised that while I love my business and helping people, my love for this little human who only wants my time and attention is more important that ensuring a newsletter or blog is written and sent out. I had to remind myself that I started this business in part to support my family, make memories with my kids and give them the life I wanted them to have.
The work/family juggle isn't always an even 50/50 split, especially in these earlier years but one day I'll be able to outsource more, hire some staff and get closer to more family time and living a calmer life. 
See next page for more…