Natures Sway's new hammocks are here! Celebrating 25 years of rocking safely to sleep, Natures Sway is swinging in with a new fabric to nurture our newborns. A superior weave and softer touch complement the hammock's firm back support and gentle curve.
The newest model includes natural webbing that stabilizes and secures the hammock to help keep little ones safely on their back. Have your baby sleep nearby you, wherever you are, convenient and safe.
The new range of hammocks in a purpose-made fabric with a superior weave, softer handle and is well suited to the construction of a baby hammock.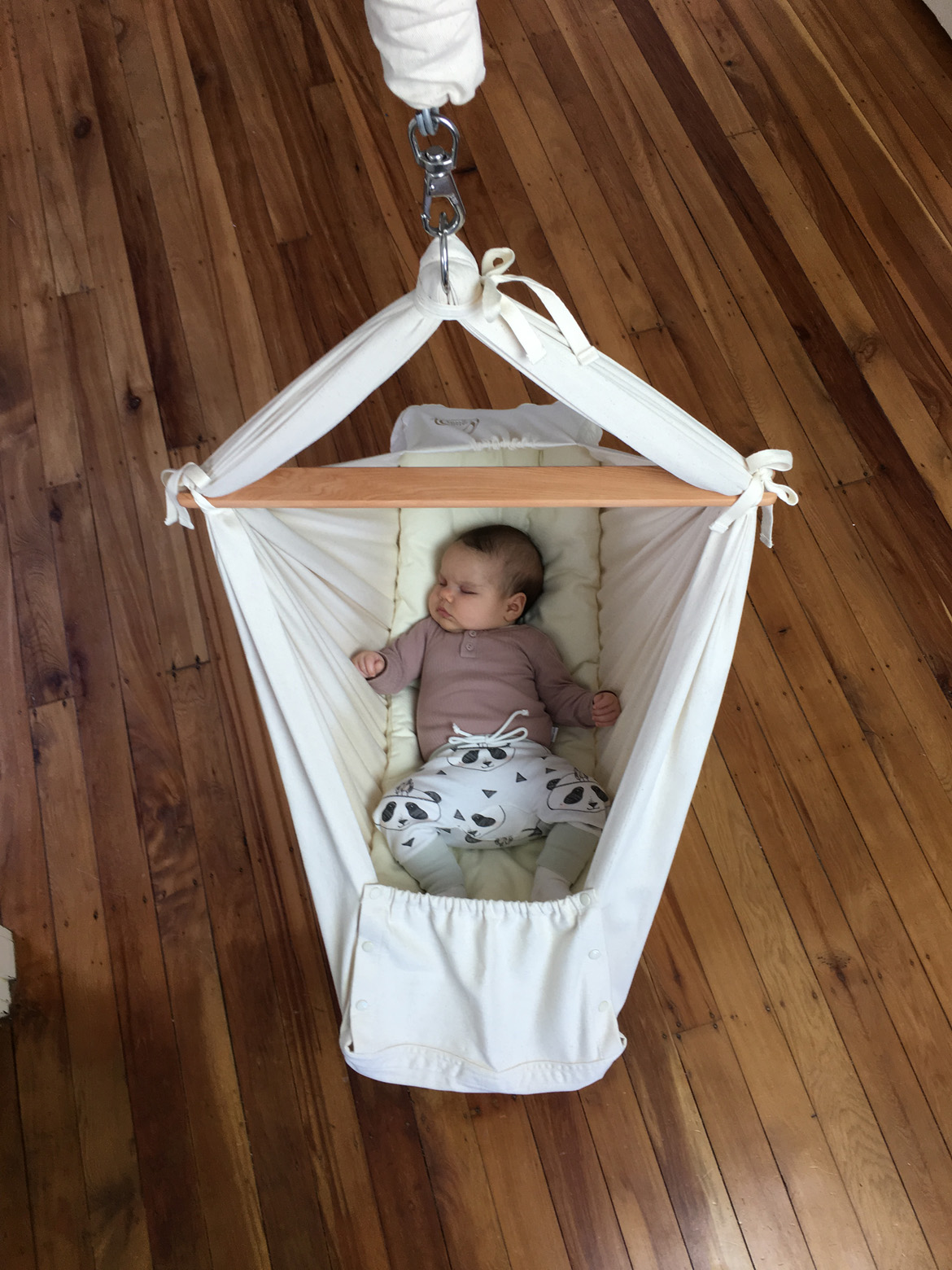 This 100% cotton unbleached natural drill fabric is specially made for our hammocks. We have worked with our suppliers for many years and through our wonderful relationships have developed this fabric.
The cotton is grown and manufactured in China where many producers are becoming more environmentally responsible. Our mill has been very helpful in producing a natural fabric that is free of chemical dyes and bleach. It is pre-washed and ready to hang up for use.
Drill is an amazing fabric. It has a special weave which includes a diagonal pattern which increases the strength and stretch. The stretch makes for a more comfortable hold and ensures no pressure points on the hips or head. Our drill has not been bleached and you will still see some seeds from the original cotton plant. This means less overall processing and a more natural product with less impact on the environment.
See next page for more…