With a vision to empower people big and small to play with passion and purpose, Tina Bambury encourages children and their families to connect and learn together through the power of play. A trained early childhood teacher and parent educator, Tina is passionate about providing the best possible experience for families through supportive play communities and learning environments. At P.L.A.Y. with a purpose, they provide resources, workshops, classes and products to guide you on your journey of learning through the wonder of play.
The passion: What inspired you to set up your business?
While studying at uni as a mature age student, I discovered early intervention. It lit a fire in me that has never been extinguished. It is my passion and my purpose to support children and their caregivers to connect through play. It is what drives me and the wonder of those moments I am privileged to witness is truly special.
After university (seven years part time in total), I moved from centre-based child care into early intervention, where I worked with both the child and their family. I became aware that it was very much the work I wanted to continue doing. Visual supports and aids made an exciting entry into my world and the fact that I could make and design them tapped into a creative energy that was waiting to awaken. In setting up play settings in both fields, I noticed how highly important play is and the experience together – it gives the best possible outcomes for everyone in these vitally important relationship circles. These noticings and observations gave birth to my vision. I took the opportunity where a door closed when I lost my employment that I dearly loved – I made another door open and started my business.
My vision is to empower people big and small to play with passion and purpose. To create a sense of belonging and inspire wonder as you connect and learn together through the power of play.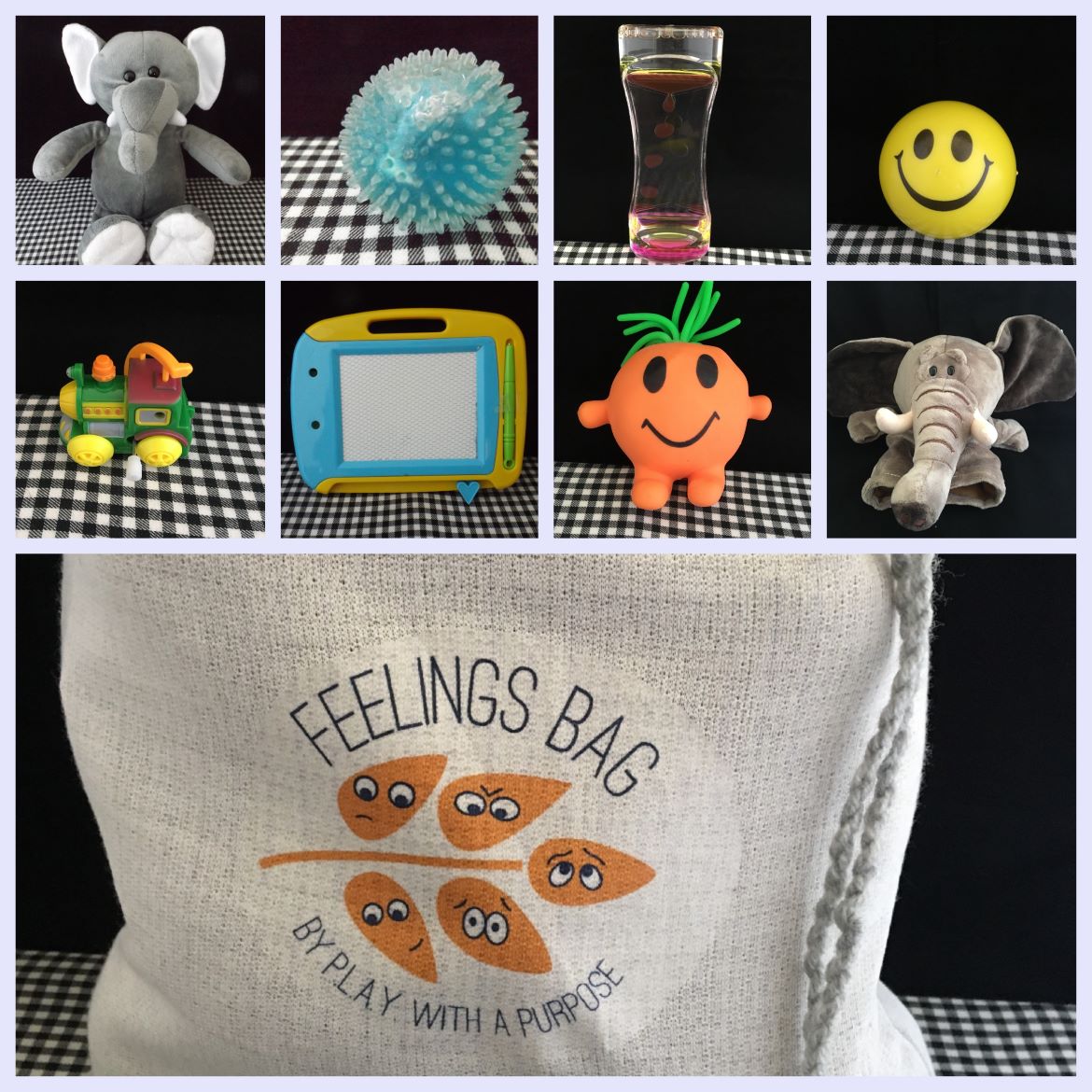 The launch: How did you start out in the beginning?
Initially, I started out as a contractor for an organisation doing a similar type of early intervention work in play-based learning groups with children and their families. I explored business building and networking environments and courses to further assist me during this initial startup phase. After two years, this initial contract ended, though I had made several further connections in the field and reached out to these organisations to see if I could be of assistance.
I was accepted to offer a specific Babies at Play group where families with little babies could play together and build connections at one venue, and also P.L.A.Y. with a Purpose to Prepare for Learning with a school focus with another organisation.
As a result of watching and learning more about the little ones, as well as my own children and the struggles they have with their big intense feelings, I wrote a little photo book for children and parents on exploring feelings together: The Feelings Book. This inspired The Feelings Bag where different sensory items are placed in a bag for the child and parent to use together in a supportive way, to help the child to work through their feelings with the support of the parent.
In the course of doing this work, I was blessed to find wonderful team members who inspired me to write and develop tailor-made professional development workshops, which I offered in Sydney, the initial location for my business. I hope to offer these in South Australia in the future, where the business is now located.
The innovation: What was the biggest breakthrough for you with your business?
I believe the innovation for my business comes from the beautiful families and colleagues with whom I connect. They inspire me to reach for new and innovative ways to support and help their children learn with them together. It is with this focus that I design and find new groups, products and workshops.
I travelled to the US to learn GroovaRoo Dance in 2017 and became a teacher, as I have discovered movement is critical for learning and opening the mind. This aspect has been on hold until this year as I have been taking some very important time for my family to be with them when they needed me. Time with loved ones is so precious and that time is something you can hold dear when you need to.
See next page for more…