When their active son needed a highchair. Rob, (dad) used his laser cutting and CNC routing tools made him a table and chair set to suit him. Mum, Samantha and Rob watched as their son grew that he would enjoy other things that Rob made – puzzles, chalkboards, machines – then became the beginning of ObEvolv – the evolution of kids furniture which is all designed and made in New Zealand.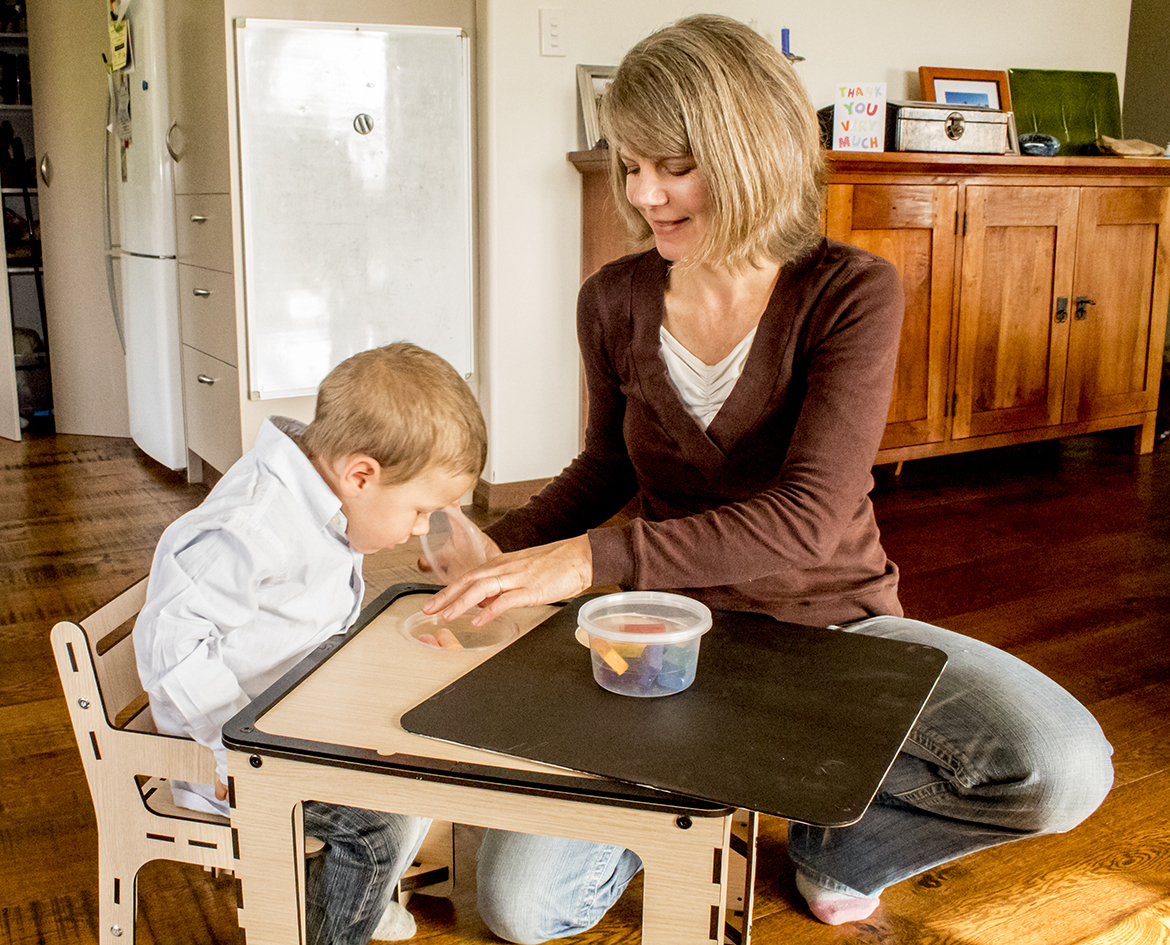 The passion: What inspired you to set up your business?
Looking at the world we live in right now, parents are challenged like never before. There is just so much more to deal with, with less time and more busyness. The ObEvolv product was created for our son. We needed a safe place for our son to sit but ended up making him a bit of a play centre linked to his table. He loved the table set, and we loved it because he was safe, but it gave us time to get things done. Both Rob and I are practical people who like to get the most out of what we spend our money on. All that had seen the kit were blown away, and many had wished they had one. We've even had grown men ask for the car kit in their size. So along with the immense support of others plus a desire to give parents something practical which could be used over again and a passion for supporting children's development, we decided to set up a business.
The Launch: How did you start out in the beginning?
It took just over a year to create ObEvolv designs. As a perfectionist at heart, Rob kept working on fine-tuning his creation, cutting out prototypes galore. Our first real exposure was at the Baby Show in Auckland, and the response was overwhelming. We were working from a small garage at the time, so space was limited, but we used the house as part of the factory and made it happen.
The innovation: What was the biggest breakthrough for you with your business?
Finding material that was durable enough for children and easy enough to process while being safe for the environment.
Yin and Yang: How do you balance work and family?
With a history of burning the candle on both ends and knowing the negative consequences, we now make a concerted effort to leave the office after hours and on weekends to enjoy time with our family. At the end of the day on our death bed, we don't want to look back and only see the hard work we put in, but the rewards thereof.
See next page for more….