Pregnancy is an exciting and nerve-wracking journey that comes with a long list of dos and don'ts for new and soon-to-be mums. You've ditched the wine, cut down on coffee and forgone your lunchtime sushi, but have you considered what's in your skincare and what changes you might need to make? Just like the rest of your body, your skin goes through significant changes during pregnancy and postpartum. Skin expert and new mum, Bryony Nixon from The Face Place, provides some helpful advice on how to best look after your skin in a way that's safe for you and your baby.
COMMON SKIN CONCERNS FOR PREGNANT AND NEW MUMS
Skin sensitivity, sun damage (pigmentation) and acne are the most common skin concerns during pregnancy and postpartum. Fluctuations in hormones mean that skin is more sensitive to light, causing increased sun damage. Even small amounts of light exposure can significantly exacerbate pigmentation, issues that can be difficult to correct later on. Freckles and 'sun spots' darken and multiply, and areas that were once clear can become uneven. One of the most stubborn types of pigmentation is called Melasma. This commonly occurs on the forehead, around the eyes, lips, cheeks and sometimes arms, often showing up in blocks or with a shadow-like appearance. For expectant or new mums, protecting your skin from UV radiation, infrared and visible light is essential in helping to prevent pigmentation and preserving skin health.
THE SKINCARE PYRAMID
After spending more than a decade diagnosing and providing advice on how to improve skin appearance and health, I created the Skincare Pyramid to help simplify skincare and make it easier for my clients to prioritise essential products and ingredients. No matter your age or particular skin concerns, these elements remain the same. And is so often the case, it's the basics or 'the simple stuff' that is the most important to get right.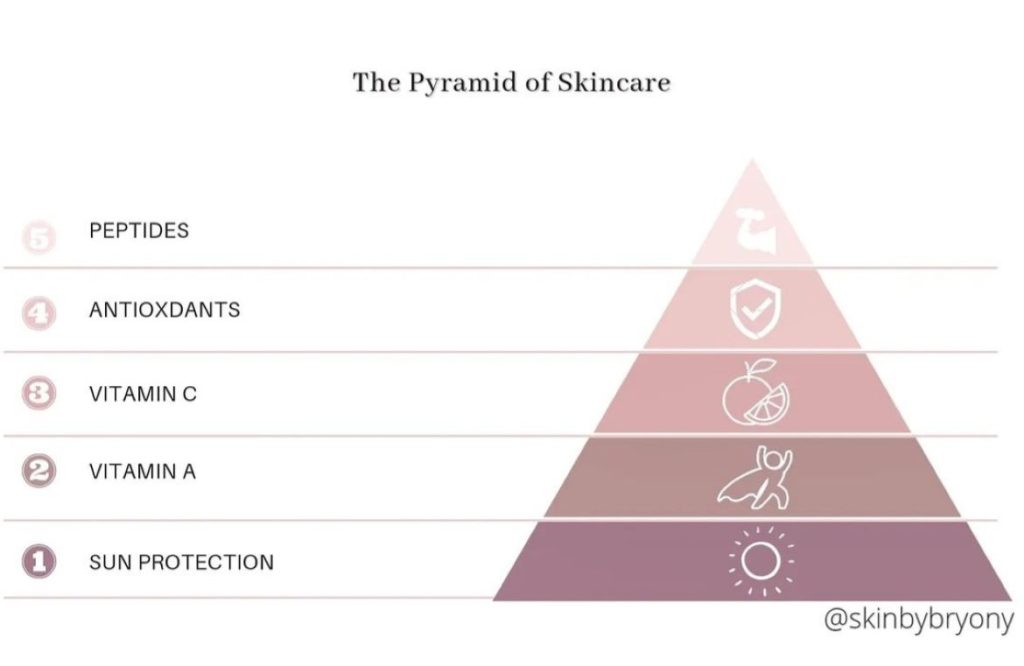 SPF IS THE FOUNDATION OF HEALTHY SKIN
UV, visible light and infrared are responsible for up to 90% of the visible signs of aging and are associated with various skin diseases and disorders. Skin cancer accounts for up to 80% of all diagnosed cancer within New Zealand, with the highest incidence rate worldwide. It pains me to see clients spending huge amounts of time and money trying to reverse years of damage when it is so easily preventable. Parents, especially new parents, are run off their feet. So, if you only do one thing before you walk out the door, make it sunscreen. So often overlooked, sunscreen is the foundation of a good skincare routine.
The biggest misconception is that sunscreen only needs to be applied on sunny days. It is essential protection against ALL light exposure, even when you're inside, even on a cloudy day. Make sure you apply every 2-3 hours and don't be stingy. Two generous finger lengths or a 1/2 teaspoon are needed for the face and neck. For this reason, I am not a fan of moisturisers with SPF, as most people don't apply the correct amount.
Heliocare 360 Capsules can be used in conjunction with topical SPF for the most effective photoprotection. The scalp, ears and areas which are often neglected when applying topical SPF benefit from this added layer of light protection. The capsules contain a range of powerful antioxidants, including Fernblock, which works to actively reduce skin concerns like hyperpigmentation and Melasma.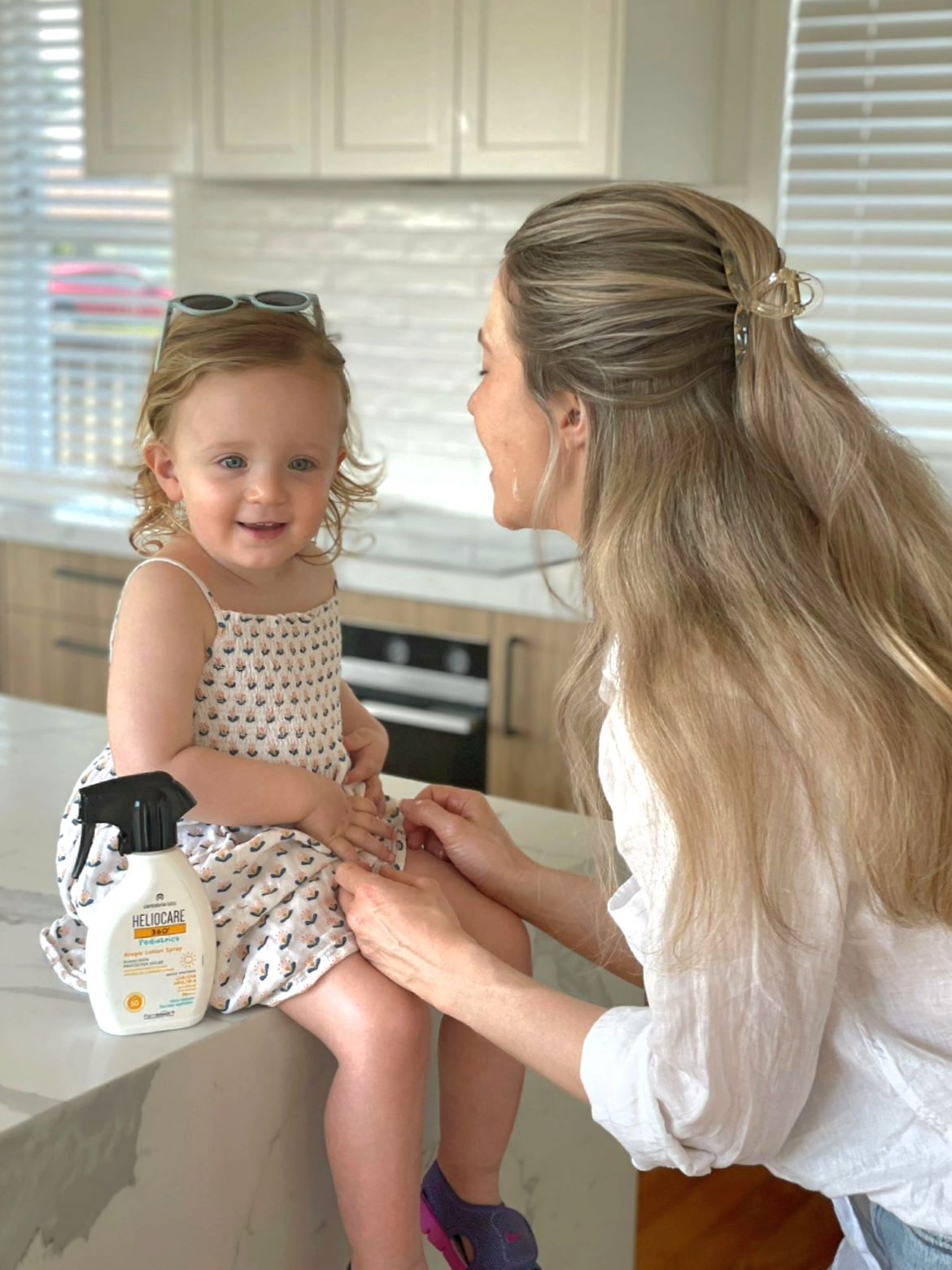 QUALITY COUNTS – WHY HELIOCARE STANDS OUT
Not all SPF is created equal. Many products only protect against UVA and UVB. I recommend Heliocare to my clients as it protects against the four damaging types of radiation – UVA, UVB, Visible Light and Infrared. We are exposed to visible light and Infrared on a day-to-day basis to varying degrees, irrelevant of the season. This constant exposure has a significant cumulative effect. UVA and Visible light are proven to exacerbate Melasma and increase hyperpigmentation, particularly in darker skin types. They damage the dermis, where collagen and elastin are synthesised, accelerating visible signs of aging and reducing skin resilience.
Pigment Solution Fluid is the perfect high-protection sunscreen, but also actively works to improve pigmentation through a range of antioxidants such as Niacinamide and Vitamin C and skin conditioners, Trehalose and Pomegranate Extract.
See next page for more…