By Paula Petrie
Merino Kids is an international award-winning textile company from New Zealand that specialises in using 100% natural fibres for the design of gorgeous newborn, baby, infant and toddler sleepwear.
What is the MERINO KIDS story and where did it all begin?
Merino Kids was 'born' out of a New Zealand home in 2003 after a discussion between two mums of newborn babies, dismayed at large range synthetic fibres being used to make baby and toddler sleep garments. I was one of those mums, living on a sheep & beef farm in the Wairarapa. On a mission to overcome the lack of sustainable, natural sleepwear on offer, the world's first merino Go Go Bag was designed, a sleep bag made 100% from natural fibres, merino lining and an organic cotton outer. Consideration was also put to sensible design features for ease of use, allowing babies to be comfortably wearing and sleeping in their bag wherever they were, 'on the go' hence the aptly named "Go Go Bag".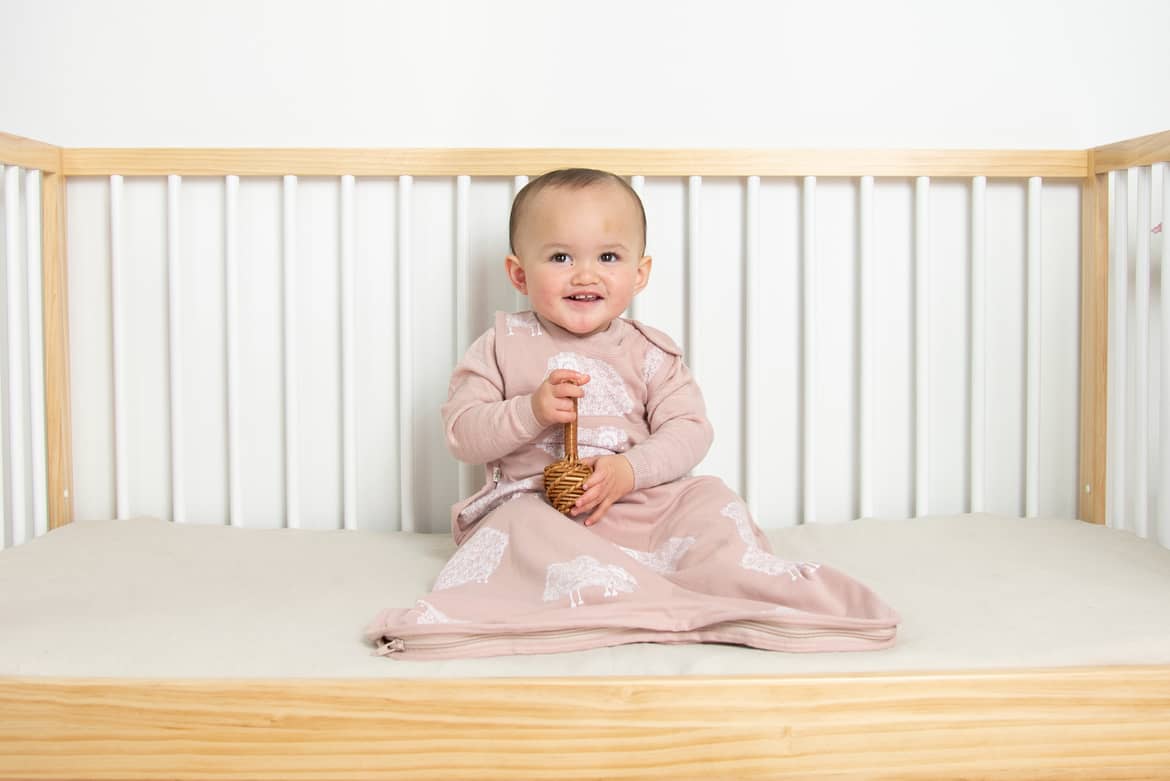 What makes merino the wonder fibre for babies?
A 100% natural and renewable fibre, merino wool, worn by the world's oldest breed of sheep, has evolved over millions of years. We all knew some of merino's magical properties, yet the obvious compatibility of these features in protecting the health and wellbeing of our babies had not yet been taken further into sleepwear. The incomparable ability for merino wool to 'breathe' provides crucial temperature-regulating abilities for the sheep as they do for baby – before the age babies are able to naturally do this for themselves. Merino has a number of incredible features including its ability to absorb moisture and release it into the air, as well as retain heat as required, ensuring the perfect micro-climate and safest sleep environment for baby. Soft, 100% superfine merino made sense as the most naturally appropriate choice for babies and infants.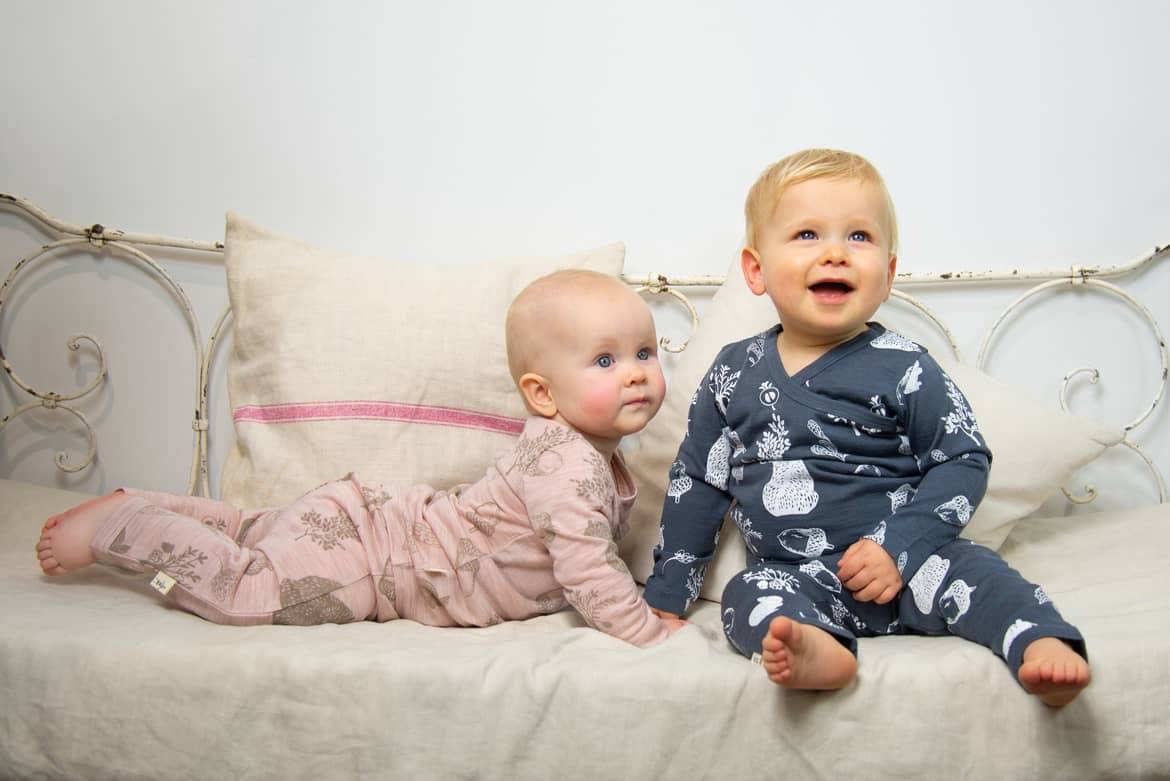 Why is the Merino Kids range of Sleep Solutions perfect for new parents?
We are so proud to see our flagship products – the Go Go Bag and Cocooi Babywrap still winning awards internationally 18 years after their inception. Over time, a range has been carefully crafted to compliment these products, with additions of Pyjamas, Gowns, Bodysuits, Beanies & Booties and even something for Mum in a beautiful Mumma Wrap. All products are made with the same 100% superfine merino, to the same quality standards which have stood the test of time. Naturally odour and fire resistant, hypoallergenic, soft and easy to care for, studies have proven that infants sleeping in merino sleep better, for longer. Parents can rest easy knowing every Merino Kids product your little one wears assures you of the most healthy, naturally safe option available.
See next page for more…