TheRY is more than just a brand: it's a whole new way of thinking. They want people to question each purchase and ensure everything has a use: buying less but buying smart, and making those small decisions that go against fast fashion. They are inspiring a whole new way of thinking and changing attitudes one purchase at a time, through purpose and social responsibility. Starting with maternity wear, they have created a modern brand that delivers scientifically tested, graduated compression products for pregnancy, while providing comfort and luxury that supports women as their body changes through pregnancy and beyond. Here TheRY co-founder Cindy Liu talks to The Natural Parent Magazine about the inspiration behind the business, the challenges they have overcome, and their hopes and dreams for the future.
The passion: What inspired you to set up your business?
The inspiration behind TheRY was born during the COVID lockdowns. As everyone reassessed what was important, we did too. It was time for companies all to do better, make better choices and question everything.
Too many brands were still only paying lip service to the notion of 'sustainable fashion'. Regardless of whether they use recycled fabrics or recyclable packaging, fast fashion is still about making clothing fast and cheap, with planned obsolescence to sell the next drop of fashion. An obscene amount of new clothing 'out of season' is dumped in landfill by companies, and equally 1 in 6 people bin 3 or more items that they have only worn once or never worn, every year.
We set up our business to go against the idea of fast fashion and be a brand of more substance. We committed to create products that are stylish AND functional. Every product we create has the reason why we made it and a meaningful use. Consumers should, in turn, be able to ask themselves: Why am I buying this? What purpose does it serve? Thinking about everything they buy. Buying less but buying smart with products that matter.
We wanted to make a difference. Everything is about the reason why – TheRY.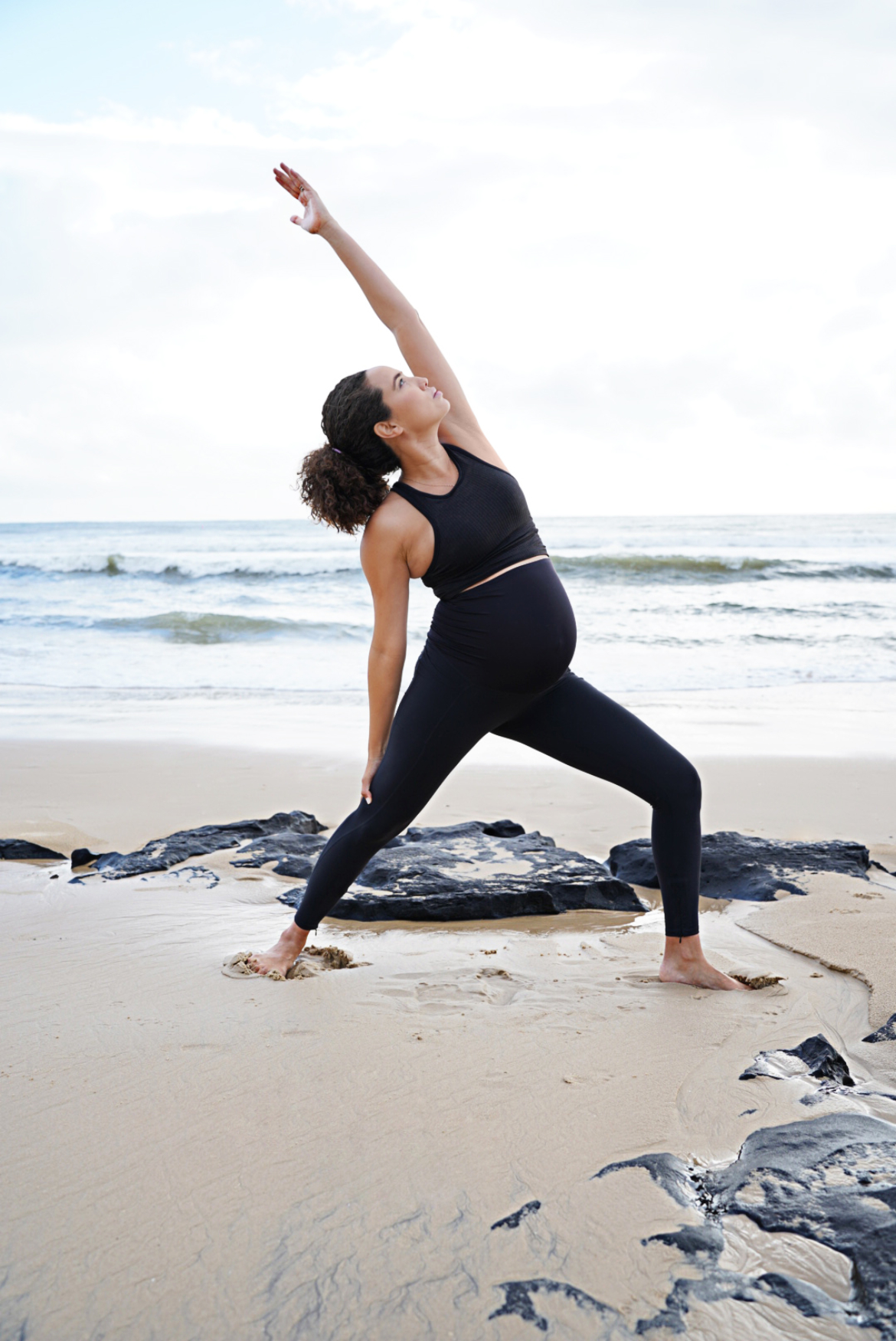 The launch: How did you start out in the beginning?
Both Clyde Davenport and I have a strong background with decades of experience in the fashion and apparel industry, and most recently in sports compression with international sports brand 2XU.
We started with a focus on maternity, specialising in compression garments because of our expertise in fabric development and understanding the physiological benefits that compression can provide during and after pregnancy.
Clyde's daughter was pregnant and he became aware that she was unable to find a compression legging that she found comfortable and stylish. She found either there were leggings that were comfortable but had no compression benefits, or there were compression leggings that were uncomfortable, had too many seams or were difficult to get on. She also suffered with carpal tunnel during pregnancy.
This set us on a mission to create the most comfortable compression garments that could help women throughout pregnancy – that were also luxurious and stylish. With the pregnancy issues and pain points in mind, each product has been designed with thoughtful reasons behind every detail.
The innovation: What was the biggest breakthrough for you with your business?
The biggest breakthrough we worked though was how to adjust how we know compression garments are traditionally made for sports and the medical field and redeveloping them in new products tailored for pregnant women with luxurious fabrics and modern designs.
Sports compression garments are made to reduce muscle fatigue and the fabrics used need to wick sweat so they can perform marathons and sports. In some ways, it was an easier garment to make (an athlete's body does not need products to adapt to body changes over time).
With pregnancy, we had to make sure the fabrics and yarns we used were soft, breathable, and felt nice against the skin (which can be more sensitive during pregnancy). We had to then ensure they had the properties to make true compression garments.
We also knew compression by its very nature is tight and consequently difficult to put on and take off, especially with a pregnant belly. Having carpal tunnel also makes putting on a pair of compression leggings or socks near impossible without pain or some help. We have made all TheRY compression garments easy to get on without compromising the compression properties.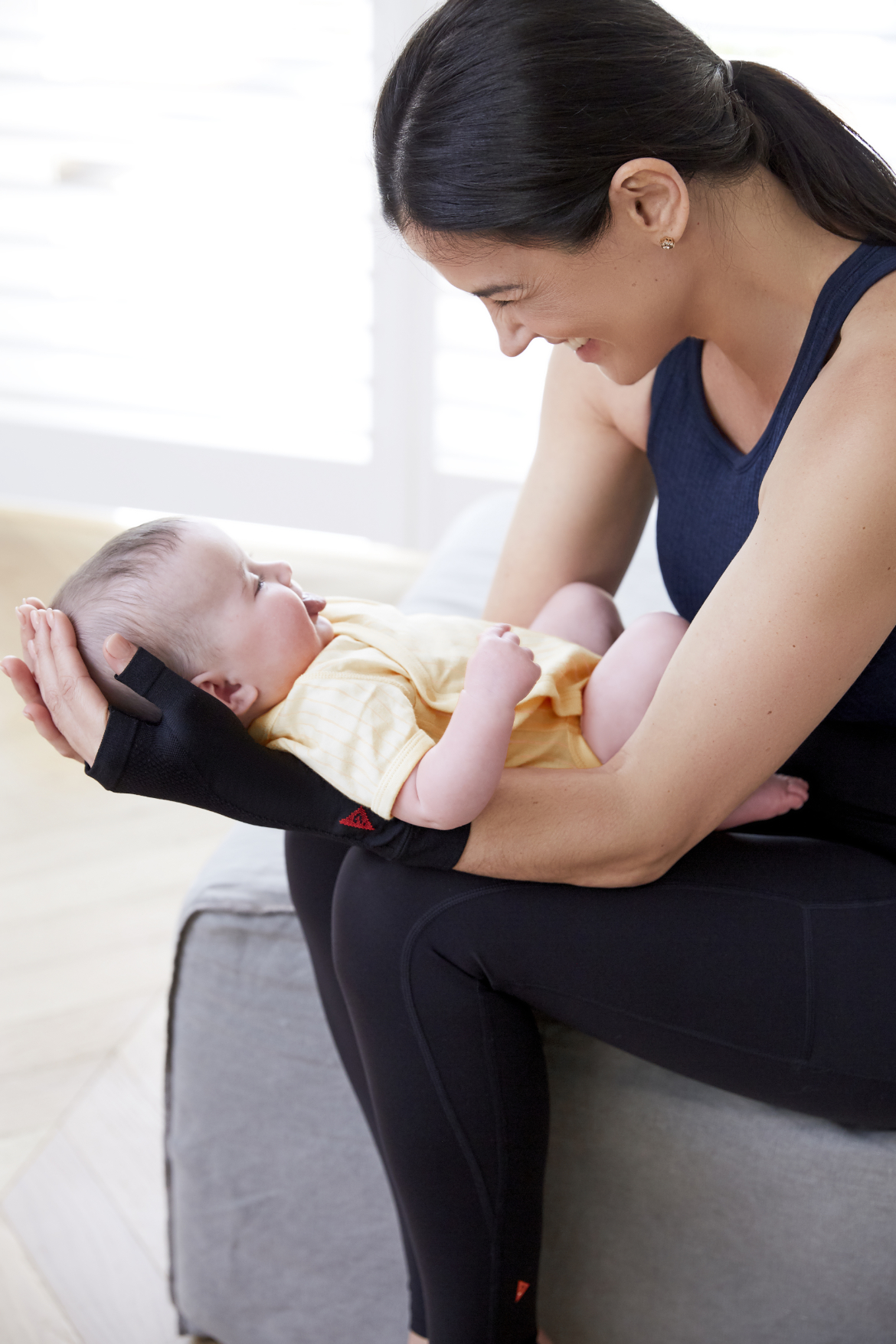 Yin and Yang: How do you balance business and social responsibility?
We simply look at the aspects of the business and see where we can help make a difference however big or small, one step at a time.
We question every product we create to have a purpose and use and make a quality product. This in turn means it can be worn more and for longer. Our range can all be wardrobe staples. We are proud TheRY products help solve problems and support women during pregnancy.
We have partnered with AirRobe to support circular fashion and prevent clothing going into landfill. Customers can buy our products and re-sell them through AirRobe if they are not having any more children or no longer have a need for them.
We give back from every sale through i=change, and support 3 different charities making a positive difference. Give Hope Not Flower helps prevent unnecessary maternal deaths in childbirth in developing countries. Adara Development helps tiny babies survive in developing countries if there have been any complications. Thread Together helps provide new essential clothing to the vulnerable.
Our leggings come in a reusable pouch, and all other items are recycled and recyclable. We ship out in compostable satchels.
We will continue to find ways in what we do, to do better.
See next page for more…