Breastfeeding in public: the thought of it made me feel more than slightly nervous. How would I do it? Would people look at me? What if I can't find a comfortable feeding position? Would I need to find a feeding room or a toilet to feed in?
As a new mum myself, and also through my breastfeeding-friendly clothing brand 'Fierce', I speak to lots of new mums and especially first-time mums who find the idea of breastfeeding in public daunting. I myself was initially nervous, however once you have done it for the first time, that fear soon subsides and you realise there is nothing to worry about, most people probably wont even notice and you absolutely do NOT need to feed in a toilet. In fact, there are even laws in place to protect breastfeeding in public. The Equality Act states that it is sex discrimination to treat a woman unfavourably if she is breastfeeding. In short, you can breastfeed wherever and whenever you need to and there is nothing to worry about!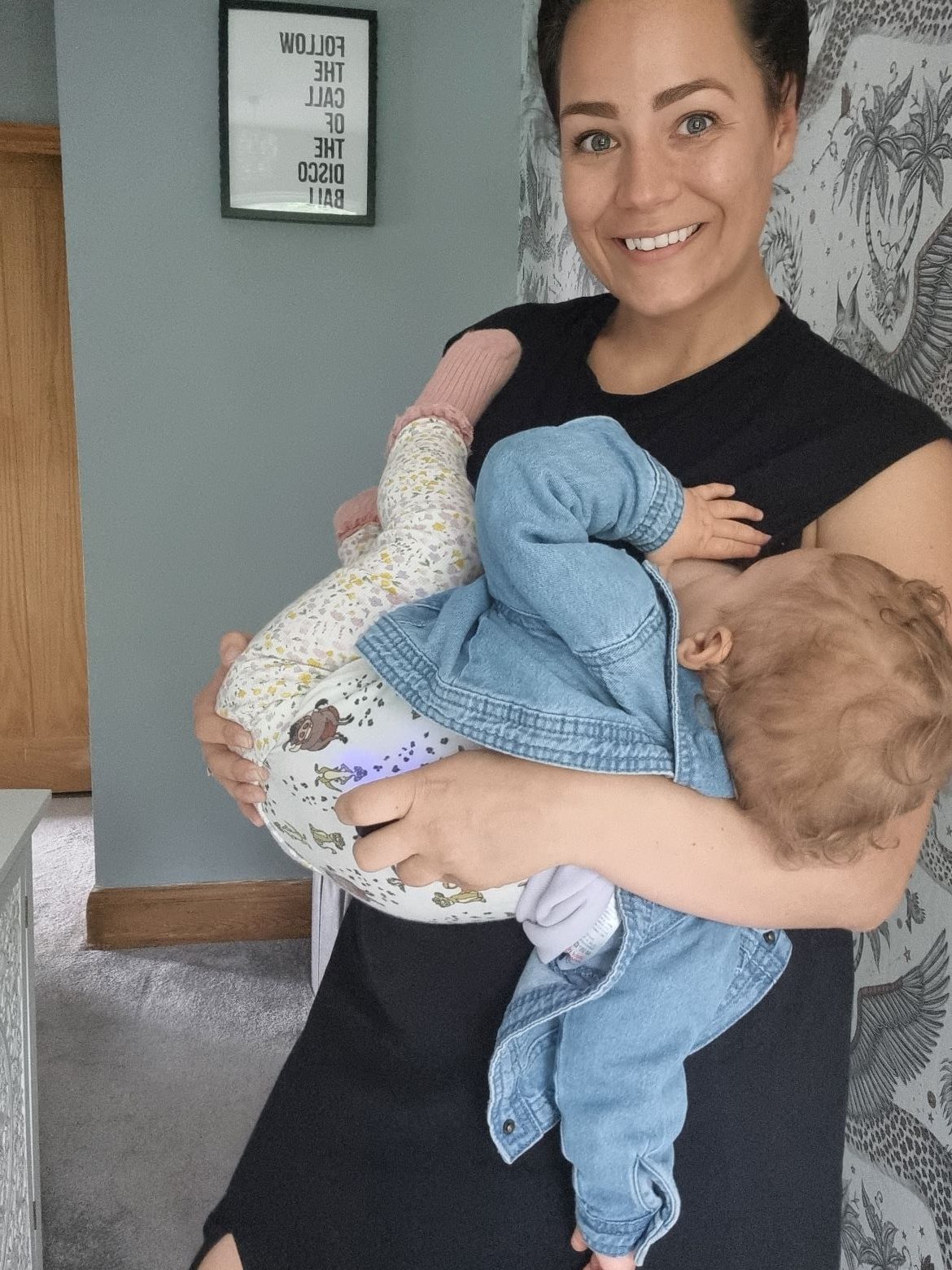 Here are some of my top tips for breastfeeding when out and about in public:
Tip 1 – Practice makes perfect!
Just like anything, the more you practise, the better you get. Once you have done it once, then you will naturally gain more confidence to do it again. The first time you head out to breastfeed in public, you could try taking a friend with you for support if that would help you feel more comfortable, or head to your local playgroup. You will likely see other mamas breastfeeding and it may help you to feel empowered to breastfeed in public too!
Tip 2 – Style Queen
It's easy to breastfeed discreetly in public if you wear the right clothes! There are options such a stretchy wrap dresses like our Kim knitted wrap dress which makes it easy to FOO (breastfeeding term for flop one out!). If you aren't so keen on FOO'ing, or prefer a high neckline, then you may wish to opt for breastfeeding-specific clothing. There are lots of fashionable options available such as our GIGI oversized T-shirt dress or the Bad Girl RiRi sweater dress, which can be worn as either a mini dress or an oversized jumper over trousers, both looking fabulous! The Gigi and the Bad Girl RiRi both have hidden zips allowing for discreet (and fashionable) breastfeeding.
See next page for more…