With a background in education, Lisa Lunjevich understands the importance of the bond between a child and their caregiver to encourage creativity and early brain development. The idea of engaging and growing little minds, and moving away from the 'throw-away' culture related to cheap, plastic toys, inspired the idea for My Play Kit. 
My Play Kit is a family-run subscription rental service that delivers quality educational toys to your door. Kits include handpicked toys, games, puzzles and books suited to your child's developmental stage.
The passion: What inspired you to set up your business?
At the time that I set up the business, I had just become pregnant (unexpectedly) with my 4th child. I had given away all of our baby gear and was faced with having to source more resources to help with my child's development. I looked at hiring equipment but couldn't find much other than large bulky items and I knew they didn't really suit child development. I also knew that children became tired of the same things and so thought it would be a wise choice to provide new and exciting toys that help engage and entertain growing minds. At the same time, there was a lot of publicity surrounding the majority of young children being sent to early childhood centres and parents not having enough time to build strong, meaningful relationships with them. With my background in teaching, I was aware that a strong, positive relationship with your main caregiver/s is the best way to develop a brain that is open to learning, growing and being creative. I thought that these Play Kits could offer suggestions on how to build those strong relationships within families.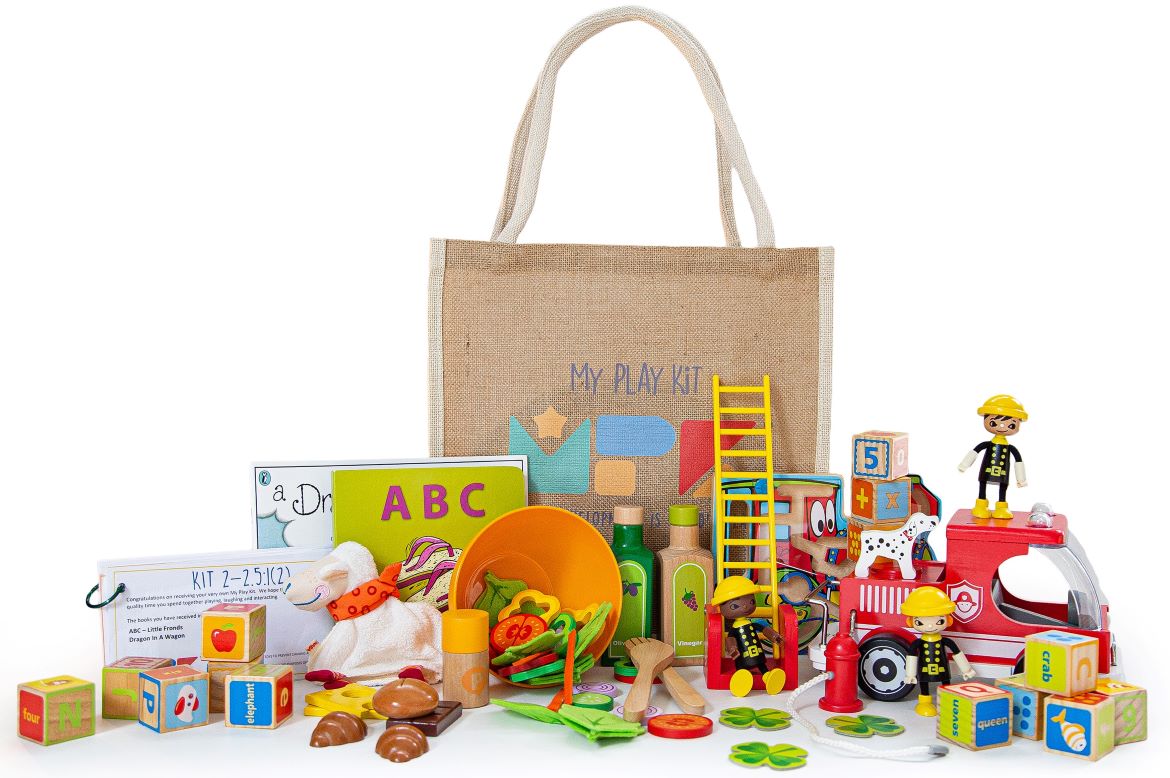 The launch: How did you start out in the beginning?
We initially launched about 4 years ago. It was exciting to put all of the kits together and learn how to run and manage a business. We did really well for a short time, but unfortunately, I found that business management was not the same as being in a classroom working with children, and felt the classroom calling me back. With that, the My Play Kit brand took a hiatus.
I am lucky enough to have a new set of eyes and motivation taking on MPK and picking up where I left off. This year, it has been given a new look and strategic approach from my brother Blair and his husband Chad. The relaunch was earlier this year, around the time that COVID hit. We came back with focus and intention, and it has given the brand and all of our amazing products life again.
The innovation: What was the biggest breakthrough for you with your business?
It was a pivotal moment for the business when Dr. Julie Bhosale endorsed us. She is a widely-respected entrepreneur and super-mom, so not only did it lead to more customers, but it was a real positive boost knowing that what we were providing was beneficial for others. It showed us that our model can work, and can be as loved and appreciated as we had hoped. Support from the public has provided us with the validation – and in turn motivation – we needed.
Having an MP from the Green Party endorse our product was also a great moment for us. It again validated the model from an environmental standpoint.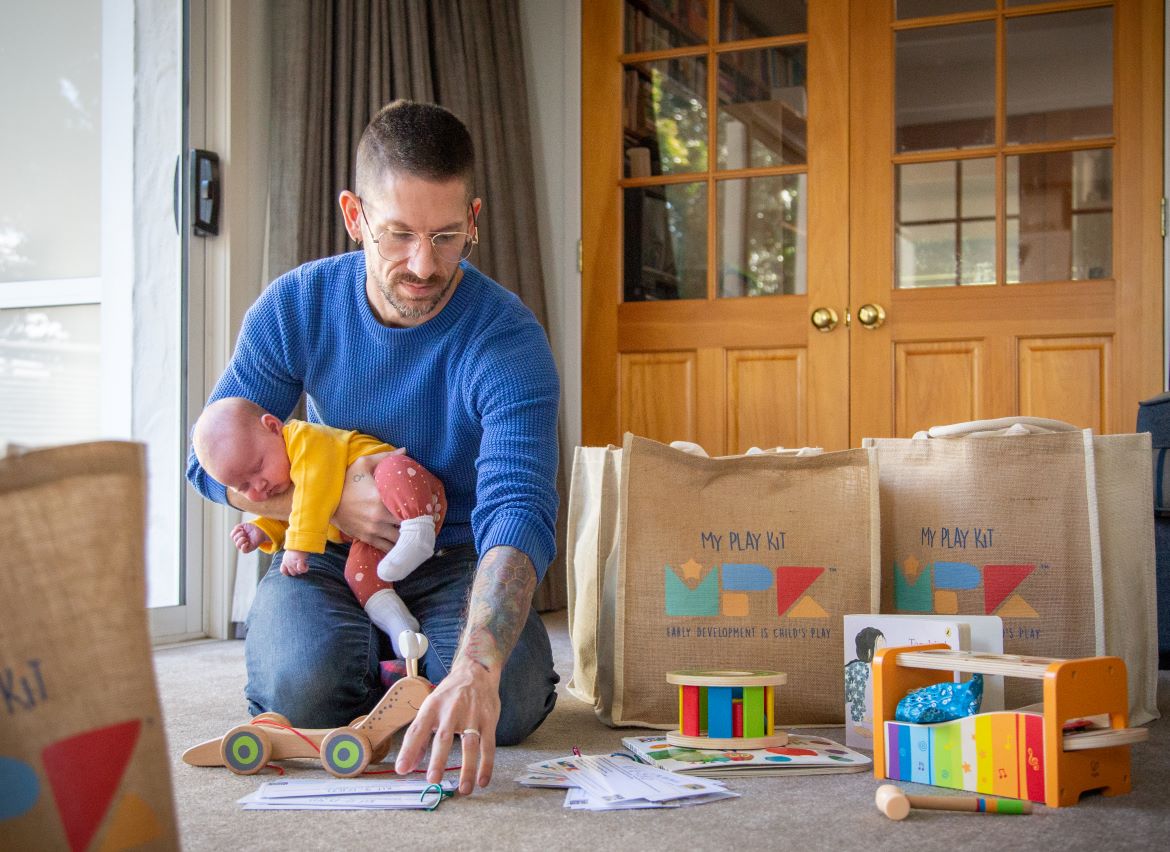 Yin and Yang: How do you balance work and family?
At this point, I have been focusing on my work as a teacher, while my brother and his husband have taken over management of the company, along with our mother and Play Kit co-owner Joanna. My brother has a new baby girl himself – Kora – and they are surely being kept on their toes! We are a team and we each support one another where needed, so part of what is allowing us to continue operating, while having other commitments and little ones ourselves, is the collaborative nature of the business. We do what we can, when we can, without putting too much pressure on ourselves or one another.
See next page for more…