They are so darn comfortable! Undies designed with a real human body in mind, just imagine! Have you got a pair of Thundies yet? What about for the kids? Thunderpants produce New Zealand-made quality, organic, durable clothing for the whole family, emblazoned with colourful and whimsical prints that you'll pretty much want to wear on the outside. You can read more about why these threads are so special HERE, but for now we want to introduce Thunderpants designer Josie Bidwill (and her dog Boo), and find out a bit more about how she got this whole shebang started!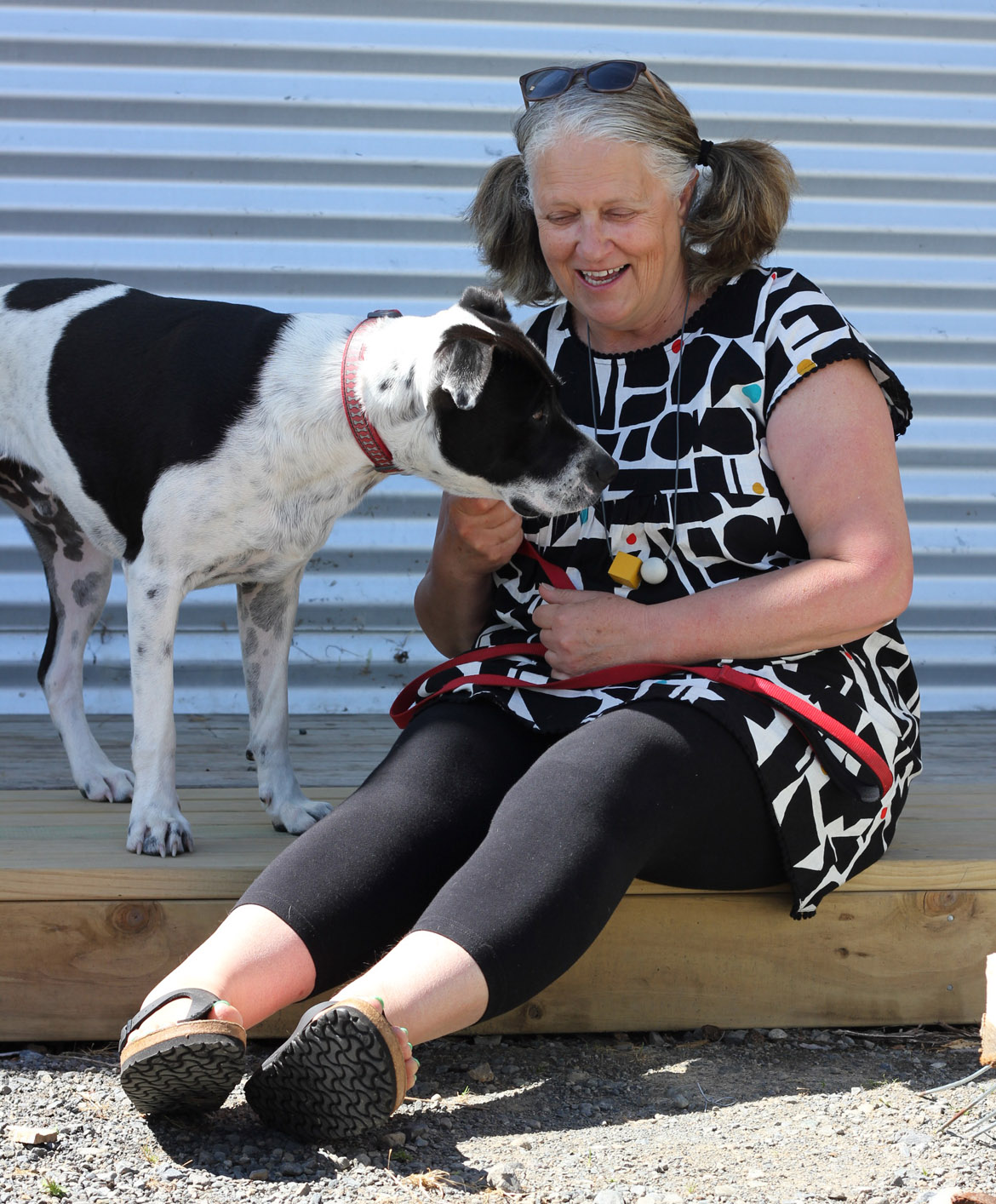 The passion: What inspired you to set up your business?
Uncomfortable undies! I was so frustrated with underwear that wouldn't stay in place and didn't provide good coverage and support that I decided to take matters into my own hands.
The Launch: How did you start out in the beginning?
Back in 1995 I was living in Nelson, along with a friend we designed the ultimate undie, hand sewed them all, made the wood blocks to hand print the fabric and sold them to mates, at markets and snail mail order.
Three years later I moved back to Martinborough and opened a shop.
A couple of years ago we decided to close the shop and now all sales are online.
The innovation: What was the biggest breakthrough for you with your business?
It's always been really important to us that we make our Thundies in the most ethical way possible. Persuading our supplier to jump on board and supply us with organic, and then fair trade fabric and be more transparent about their supply chain have been big milestones for us.
Yin and Yang: How do you balance work and family?
Living in a small rural town helps with that. It's a one minute bike ride to work, the dogs can come to work, and it's easy to nip home for lunch. Our work really is an extension of our family – myself and my sister are directors, and our kids, partners and friends pop in when they want to. Also by moving all our trading online it has certainly taken away a lot of stress related to being tied to a retail shop seven days a week.
We have a wee mantra here for when it all gets a bit much. "They are just pants!"