Katie Williams wanted to make women feel confident and gorgeous in their pre, during and post pregnancy bodies. With all their clothing designed and made in New Zealand, Eva Rose NZ uses all-natural fabrics to create beautiful, stylish, breastfeeding-friendly garments that are versatile and made to last. Here Katie talks about the inspiration behind her business and the Eva Rose NZ journey so far. 
The passion: What inspired you to set up your business? 
It was my two sisters that inspired me to start Eva Rose NZ. They both really struggled to find nice breastfeeding and maternity wear during and post their pregnancies and this can really affect your mental wellbeing as a new mother. 
So we started in late 2019 with a goal of creating a high-quality, beautiful collection that makes all women feel good. Eva Rose NZ has modern styles which provide the option to select breastfeeding friendly if that is what you need.  
No matter if you are pre, during or post pregnancy, we want to assist mothers and lift their spirits by offering beautiful dresses and tops that can be worn post pregnancy, when their mental wellbeing can often be at its worst (most vulnerable). As many as 50-75% of women suffer from postpartum depression and the main reason behind starting Eva Rose NZ was to be a source of positivity, be a brand that helps motivate mothers to wear an outfit they know will make them feel good. An outfit that accentuates their best features and makes them feel gorgeous.  
The launch: How did you start out in the beginning?  
We started with a pre-order via our website, which we advertised through Facebook and Instagram. We had built up a small following on Facebook and Instagram prior to launching in April 2020. Because our entire range is made in New Zealand, we were able to start with made-to-order items, which meant we were able to offer a larger range of styles and colours, without having to guess what customers were going to order.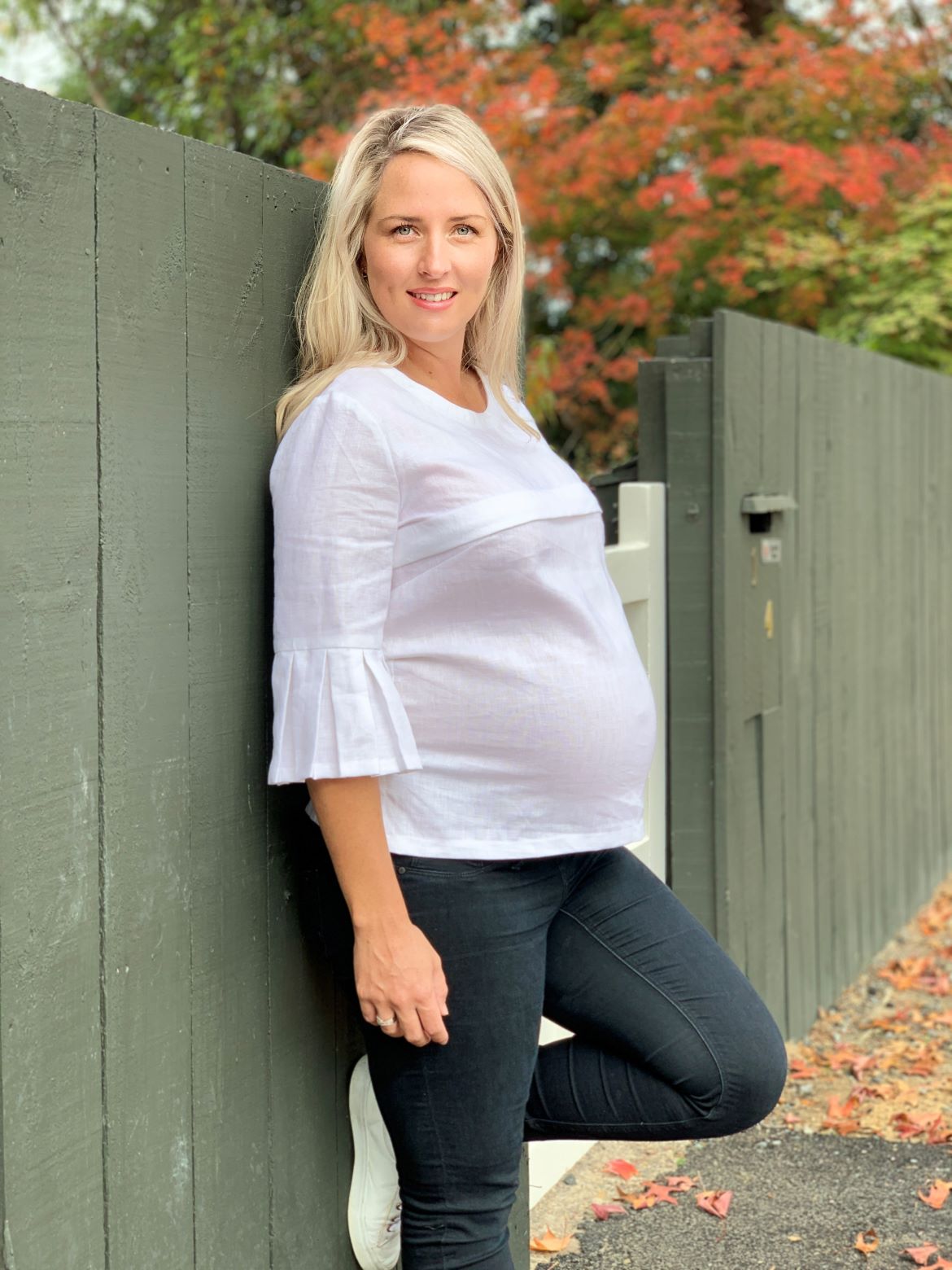 The innovation: What was the biggest breakthrough for you with your business?  
We use 100% natural fabrics, particularly linen. There is currently no NZ breastfeeding brand that offers only natural fabrics or linen. We have found a lot of customer repeat purchase after receiving their garment as they realise how lovely the linen is. They often message me saying they didn't realise that the quality would be so great.
Being a high-quality breastfeeding brand is really important to us and Eva Rose NZ garments are made to last. We source the finest linen fabric to create our gorgeous pieces which are individually hand sewn and meticulously quality checked before being delivered to their valued customers. We only use natural fibre fabrics. We think this is very important because textiles such as linen, silk and cotton are naturally hypoallergenic. They also have unique anti-bacterial qualities, therefore making them ideal for sensitive or allergy-prone skin. For newborn and baby skin, wearing these fabrics is ideal. The softness and hypoallergenic qualities are almost guaranteed to be kind to babies' skin.  
See next page for more…