Sydney Therapy & Co is a child and family-centred speech language and occupational therapy service. They provide assessment and intervention for children and young people who are experiencing difficulty with speech, language, literacy and participation in everyday life skills such as play, attention, writing, organisation and independence. We spoke to business founder, owner and principal therapist Vanessa Leaver to find out more about their amazing business.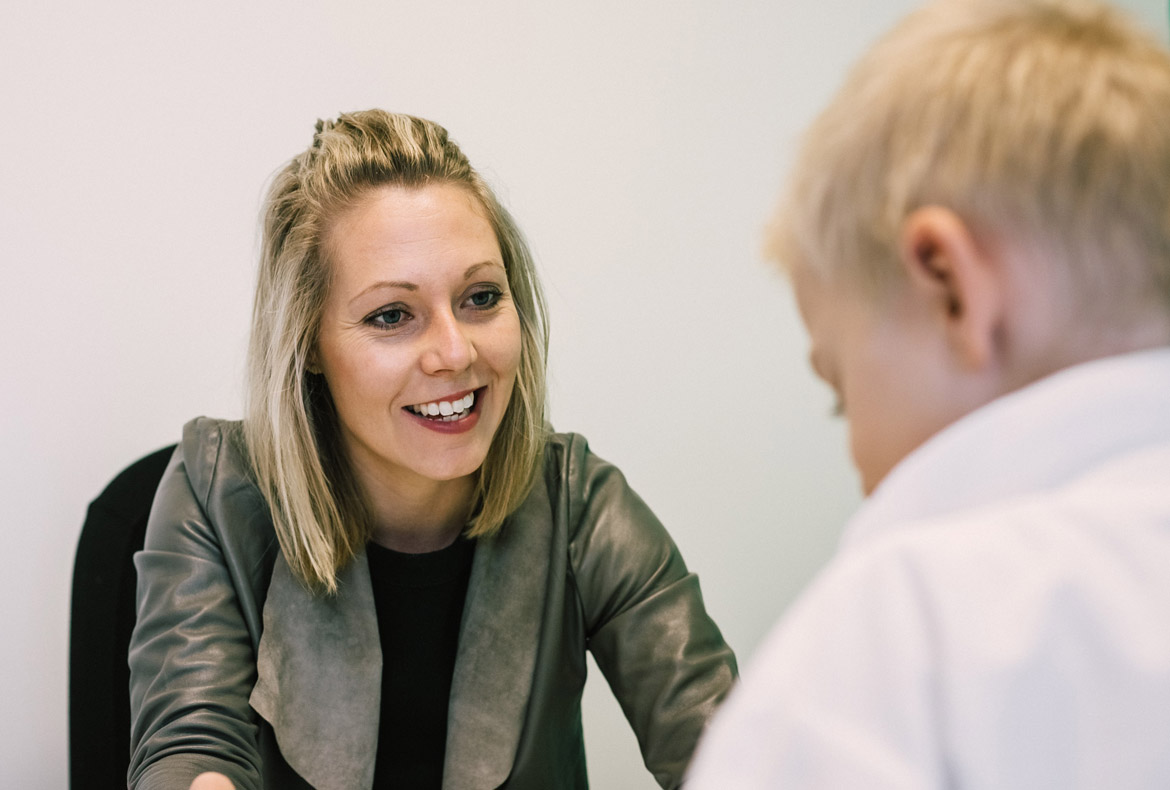 The passion: What inspired you to set up your business?
People! The art of working with people inspired me to start the journey in business when living in Tokyo for three years. There were no private practices in Tokyo but I wanted to continue my profession and there was no other way than to start my own practice. I knew I would have to master the art  of  "winging it" and that's where the heart for business came from.
I set up the practice for the three years we were there and this started my entrepreneur life. When my husband and I moved to Sydney five years ago, I couldn't ignore the business factor had now become part of my speech pathology journey. So I began again from the start in Sydney and here we are with two clinic spaces and seven staff.
The Launch: How did you start out in the beginning?
In the beginning, I was a sole trader – meaning I was the CEO, accountant, clinician, marketing and office support all rolled into one. That seemed to work as a natural way to get started but by no means was it the easiest. I created a mobile service, where I travelled to preschools, schools and homes providing speech pathology sessions, which worked to lower overheads and be efficient.
Being new to Sydney I didn't know many connections, so I called different specialists and principals. Sales pitches are not my favourite, but business requires many uncomfortable moments. After many dead calls, with no leads, it was an uphill slope to get connected. But then one phone call made a difference.
A large private school asked me to come and work with them on a daily basis and from there we started to grow! After one year, the client load had increased, so I had our first staff member begin that year. We grew to three more speech therapists until we had a team of four speech pathologists across the week. Never underestimate the uncomfortable or seemingly tiresome tasks, as one positive can turn it around.
The innovation: What was the biggest breakthrough for you with your business?
Thinking creatively about business growth lead to a few decisions and breakthroughs. Initially we were a mobile service and we all travelled place to place, which was difficult to grow from, as it limited our availability, accessibility and service.
We launched a clinic space in 2017 which felt like a new beginning all over again. We re-branded as part of the new clinic space and this lead us into a growth with potential. Then leading from this I had a passion to see our clinic be a multifaceted place where we could do more than solely speech pathology. We started occupational therapy at the start of 2018 to provide an additional service.  This was completely out of my comfort zone, but having the right person lead was crucial to it being successful. We want to include other specialists in the next few years so Sydney Therapy & Co can cater to many needs for families.
Yin and Yang: How do you balance work and family?
Small business is a road that involves ebb and flow and balance is knowing which season it is. To run a business, it starts as a seven-day-a-week job, but knowing how to transition and support yourself in the growth is the key to long term success. I got a manager/admin assistance and put some systems in place, which had I done sooner, I would have found better balance in the early days. The business grew clients quicker than I had the systems in place, which affected how I managed balancing work, but as soon as I delegated more and extended the team, I found better balance. The roads of business can be busy, but you can manage to find balance with support and priorities. Learning a few strategies to get ahead and manage do the trick.
Sunday night planning. Getting out a planner and looking at the week ahead for 30 minutes on a Sunday really helps me get in the space of what my week looks like.
Mentors. Listening to leadership podcasts and reading leadership books helps me understand how to maintain and improve the way I operate the business. You have to be willing to find time to input into your business if you want greater output.
Delegate. The art of letting go will always lend to better balance in the long run. Going on maternity leave last month forced me to think of what I do and how/what can be done by others. This was a turning point in stepping back and letting the team do what I could no longer accomplish, and see how it benefited their growth as well as my own space in this season.
See next page for more…