The most PRECIOUS jewels you'll ever have around your neck are the arms of your CHILDREN
Leave anything in the path of a teething baby and, if they can get their hands on it, chances are it's going to end up in their mouth. From book corners to old blankets, they'll stop at nothing to soothe their sore gums.
Teething jewellery is perfectly placed for baby; whether perched happily on your hip or cradled on your lap, they can pull, grab and chew to their heart's content. My Little Prince Teething Jewellery is a fantastic source of products for you and your babe, made from high-quality food-grade silicone. All their products are odourless, won't support the growth of bacteria or mould, and are free from nasties such as BPA and PVC. The designs most loved by NZ mothers and babies are the bright and colourful rainbow elephant teethers and the super stylish personalised teething ring and matching necklace for mum.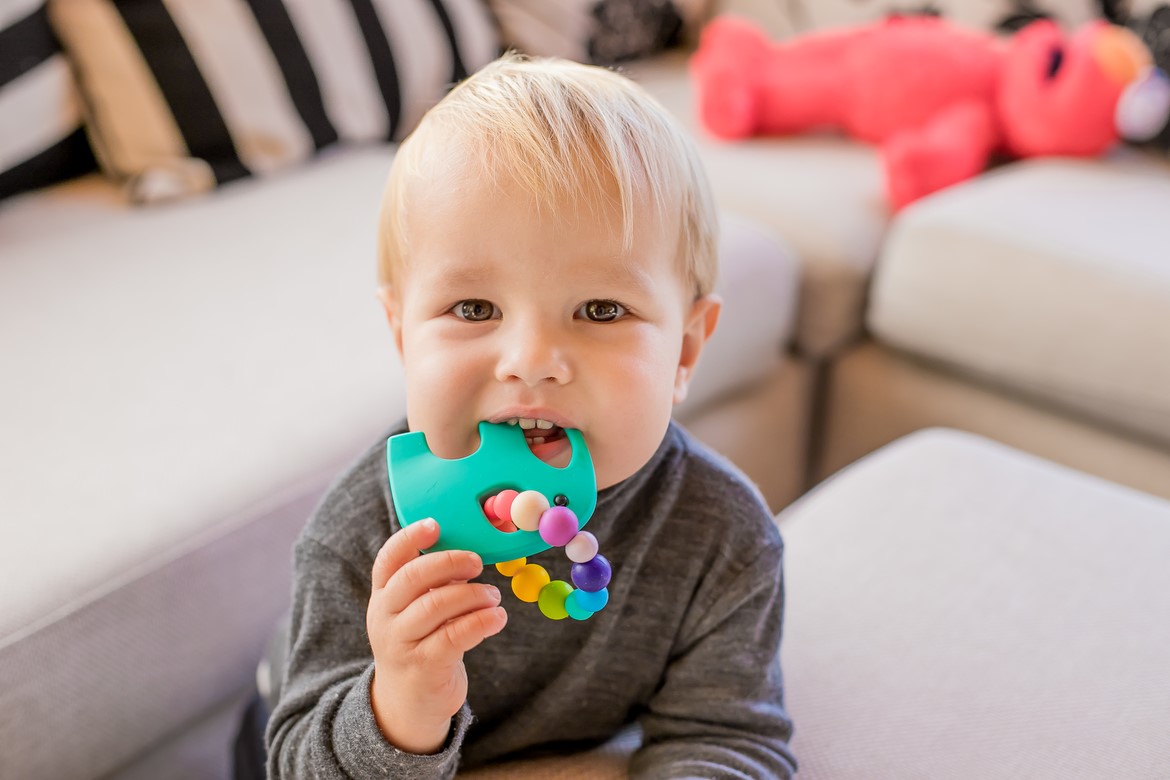 My Little Prince Teething Jewellery products are extremely easy to keep clean, too; simply wipe off any excess baby drool with warm water. The soft, silky rubber provides instant relief for gums, and is a much better alternative to chewing on your treasured locket and chain.
Those bright colours are no coincidence, either. From neon pink to cobalt, they attract the attention of toddlers, and are great for nursing babies in particular, encouraging them to focus while feeding.
Ultimately, the more baby chews, the quicker their teeth will come through, and the sooner the whole process will be over for the both of you. And others need not know that your pretty necklace is actually far more practical than it looks.
Local designer and mother Alisa Clark made it her mission to create a stylish and modern looking range of jewellery and teethers for Kiwi mothers and babies, and it was so successful so now she's selling overseas.
See next page for more…