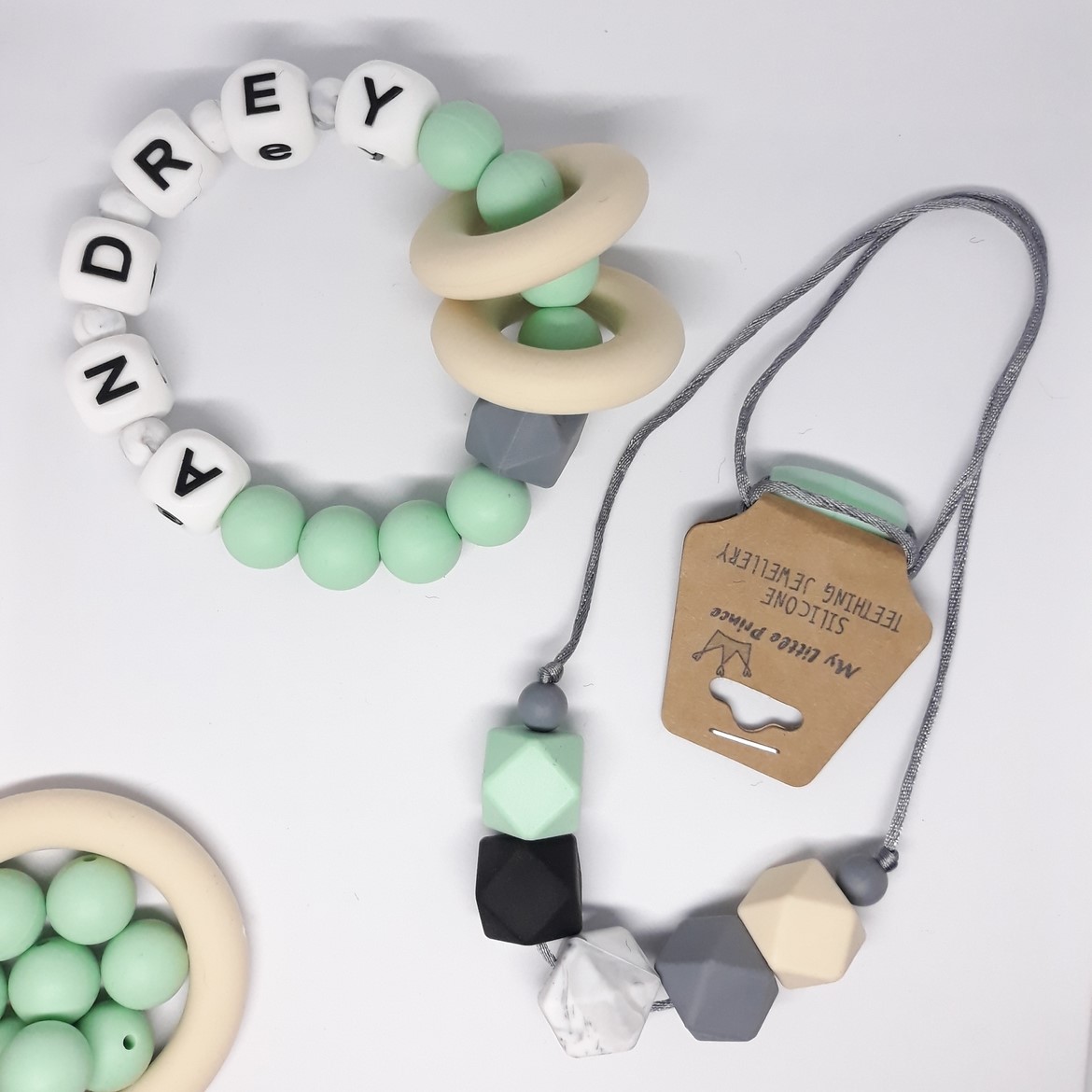 "We launched My Little Prince Teething Jewellery in Wellington in 2016 after our son was born and after noticing a need for modern, fashionable silicone teething jewellery accessories," Clark says. "Accessories that mums would actually want to wear, whether around baby or not. Because, at the time there was nothing available that fit this, everything was either too chunky, too cheap or too tacky, and screamed 'teething necklace' from a mile away."
She started getting creative, determined to create something that she would love to wear and that was safe for her baby. She began dreaming up unique bead shapes, interesting colour palettes, and features to make her jewellery the most functional jewellery possible.
"I had so much fun designing my first collection I wanted to share it with others!" Clark says. "I started with my friends and mothers support group and its was such a success I have continued to expand and expand since then."
Every element of their jewellery is sourced from reputable factories, which provide high quality industry standard testing information (SGS) to ensure all products are Food Grade, Non-Toxic, BPA-free and totally safe for your baby.
My Little Prince has now set the trend for baby-safe jewellery for the modern mum!
---
Visit the My Little Prince website to start shopping, and follow them on Facebook and Instagram for all the latest news and offers. To find out where they sell in New Zealand, click HERE.