After spending her entire pregnancy suffering from hyperemesis gravidarum, Yanika Flynn had to spend a lot of time shopping around online for the essential baby items she would need for the impending arrival of her daughter. She struggled to find all the things she wanted in one place. This inspired her to create biglittlethings, a one-stop shop for essential items, offering a beautiful online experience with loved and trusted brands and ease of delivery. At biglittlethings they have taken the time to curate gorgeous pieces for you to choose from to create a beautiful gift for yourself or a special mum-to-be in your life.
The passion: What inspired you to set up your business? 
It was 2018 and I was pregnant with our daughter and suffering from hyperemesis gravidarum (HG) for the duration of my pregnancy. I couldn't go shopping to "nest" for our first baby so I did a lot of online shopping. I wished there was somewhere that had all the brands I loved and wanted in one place and also a place I could send family and friends when they asked, "what do you want/need?". So, the idea started forming but I honestly was so sick I didn't think much of it.
Fast forward to 2019, after having our daughter and being stopped in the street to ask where I had gotten our baby bag from, or friends with babies asking about certain pieces I had sourced from overseas or small Australian businesses. So, I decided to create biglittlethings. And the concept for me was simple: a beautiful online experience and a consciously curated collection of products for babe and mama, whilst also creating a virtual community around our store via our Instagram and our incredibly loyal customers.
The launch: How did you start out in the beginning?
I started out by turning our one-car garage into my workspace and at the time, I had written a list of my favourite brands I loved, respected and wanted to have a part of our collection. I just cold called/emailed every single one. It was a modest list as I wanted to make sure I didn't have too many options of the same thing, just exactly what our customer would want. I was so humbled by so many beautiful brands' reactions to the concept and wanting to be a part of it. I did a lot of happy dances reading those replies and I still do whenever I add a brand to our collection.
I worked with incredible creatives for our branding and website to create the home for biglittlethings, and from there launched on November 20th 2019, so almost a year ago! And I've been lovingly packing every order ever since.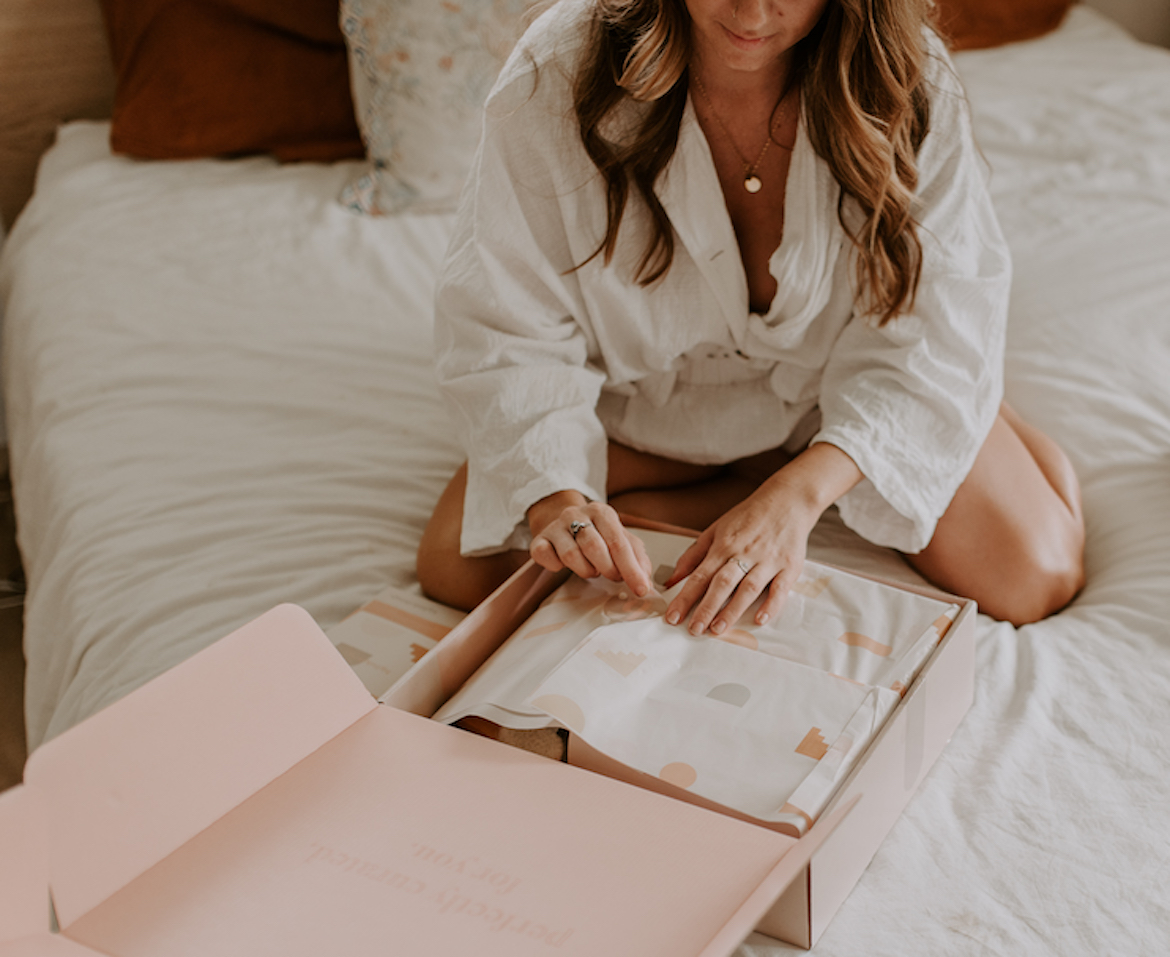 The innovation: What was the biggest breakthrough for you with your business?
Creating consistency, connection and staying true to our brand was a big breakthrough. I have very high standards for myself and especially what biglittlethings represents. We are a part of celebrating some incredible moments for people: either celebrating a new mother, a new babe, sending out someone's first purchase for their soon to arrive baby or sending love and encouragement to a deserving mother. And through it all, creating connections with our customer, our followers on Instagram, our fellow HG sufferers and survivors, whilst not swaying from the brand identity and what I feel biglittlethings represents.  
For me that is consistency across all aspects: visually through our Instagram and website; physically through every order we pick, pack and send out; and to our future plans and how we effect our environment. This includes giving back to communities through donations across the world and is as simple as keeping in touch with mamas who were pregnant when they first bought something from us, to when they have their baby.
See next page for more…