When Karen Hayes was lucky enough to have her son Oscar, she wanted to find a baby and nappy bag that both her and her partner could proudly use and, having worked for many years in the fashion industry, she realised her dream of creating her own brand. At Arrived, they create stylish, functional baby bags for modern parents that you can take out to brunch, the gym, the office and beyond. Understated, with extra functionality in mind, their beautiful baby bags are designed to be effortlessly shared between both parents. They are style-led, using timeless designs with quality fabrics – a cohesive collection that can be used long after your children grow up.
The passion: What inspired you to set up your business?
I have worked in the fashion industry for over 20 years specialising in accessories and handbags. My dream was always to launch my own brand. I am not a huge risk taker and it took me a long time to pluck up the courage to do it.
When my miracle son was born, Oscar, I came to realise there was a gap in the market for 'genderless' baby bags that could be used long after your baby is out of nappies. I loved the idea of creating bags for parents, not just mums.
I have personally also suffered from pre and postnatal depression and was supported by an amazing cause: Gidget Foundation Australia. This also inspired me with my brand and I wanted to give something back, which is why with every bag sold, we donate to this wonderful non-profit organisation.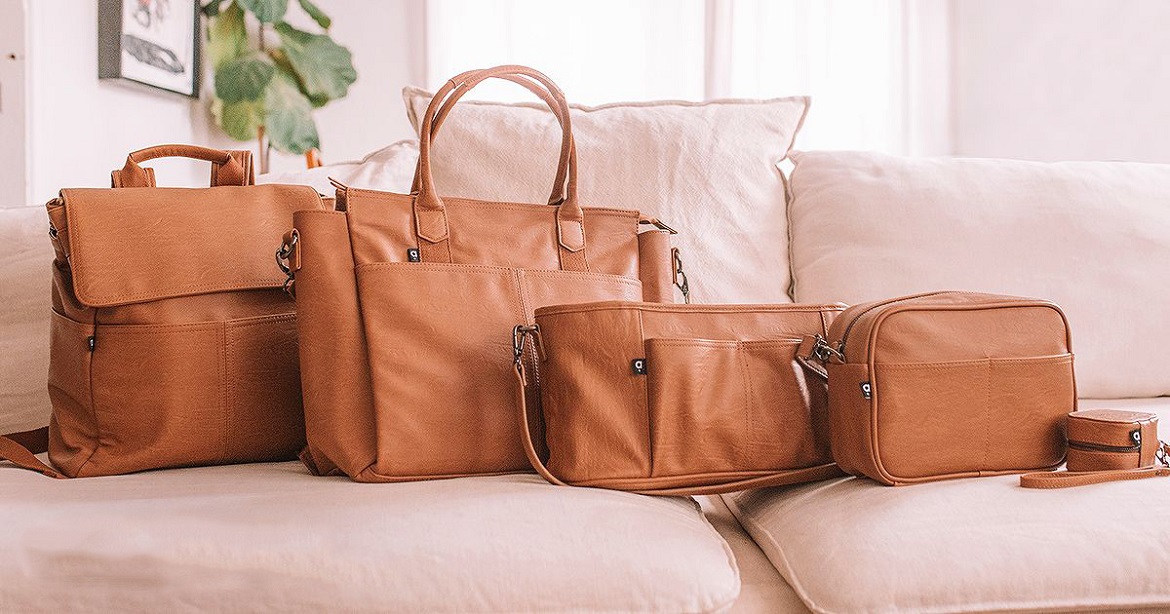 The launch: How did you start out in the beginning?
Oscar was 2 years old and I was juggling a full-time job whilst working on creating Arrived in the evenings. After a lot of soul searching, I decided to take the plunge and quit my job! I am extremely fortunate to have a lot of talented people around me who gave me amazing advice and support.
I did lots of market research and tried to create a product that offered a point of difference.
The innovation: What was the biggest breakthrough for you with your business?
This may sound like a small thing but it's actually the customer feedback and beautiful comments they send. It really means so much to me to know what I am doing is actually worth it and people genuinely like my product.
I was recently in Tamworth and I saw a mum with one of my backpacks…it was an incredible moment for me! I went up and spoke with her. and she was so excited and said, "I feel like I've met a celebrity". Can't get better than that!
Yin and Yang: How do you balance work and family?
It sounds incredibly old school but time management and routine is the key for my family. I always make sure I spend quality time with Oscar in the afternoon and as a family we sit and have dinner together every day.
I was also guilty of always being on my phone, looking at emails and social for Arrived. One day Oscar asked me to put my phone down and this really opened my eyes and made me feel terrible. I now have scheduled times for social etc., and try to put my phone away whenever we're together.
See next page for more…