Kate Hursthouse might be a name you have heard already having worked on several well-known projects or you might know the name from her illustrated children's book. She is now a mum she shares how she juggles being an artist and Arlo's Mum.
The passion: What inspired you to set up your business?
In 2014, I went on a dream trip to Italy, and for part of the trip, I spent a week in Arezzo, Tuscany doing a workshop with an Italian calligrapher called Monica Dengo. That week was full of calligraphy, art, pastries, culture in this beautiful renaissance era studio with frescoes on the ceiling. After that, I realized I could not go back to working in an office in front of a computer every day. I wanted a studio, and I wanted to create, so I took the leap into freelance and have never looked back.
The Launch: How did you start out in the beginning?
Initially, I actually studied architecture but very soon realized working as an architect wasn't for me. I retrained for a year in design & illustration and started learning calligraphy too. While working as a graphic designer, I freelanced and worked on side projects. I only posted work on Instagram that I really loved and wanted to be hired for. Slowly I built up a base of clients while also working on my own art and illustration projects and selling prints and other bits on the side.
My illustrated children's book that was published in 2018 started as one of these side projects. I worked on it on and off for 4 years before it was finally turned into a book!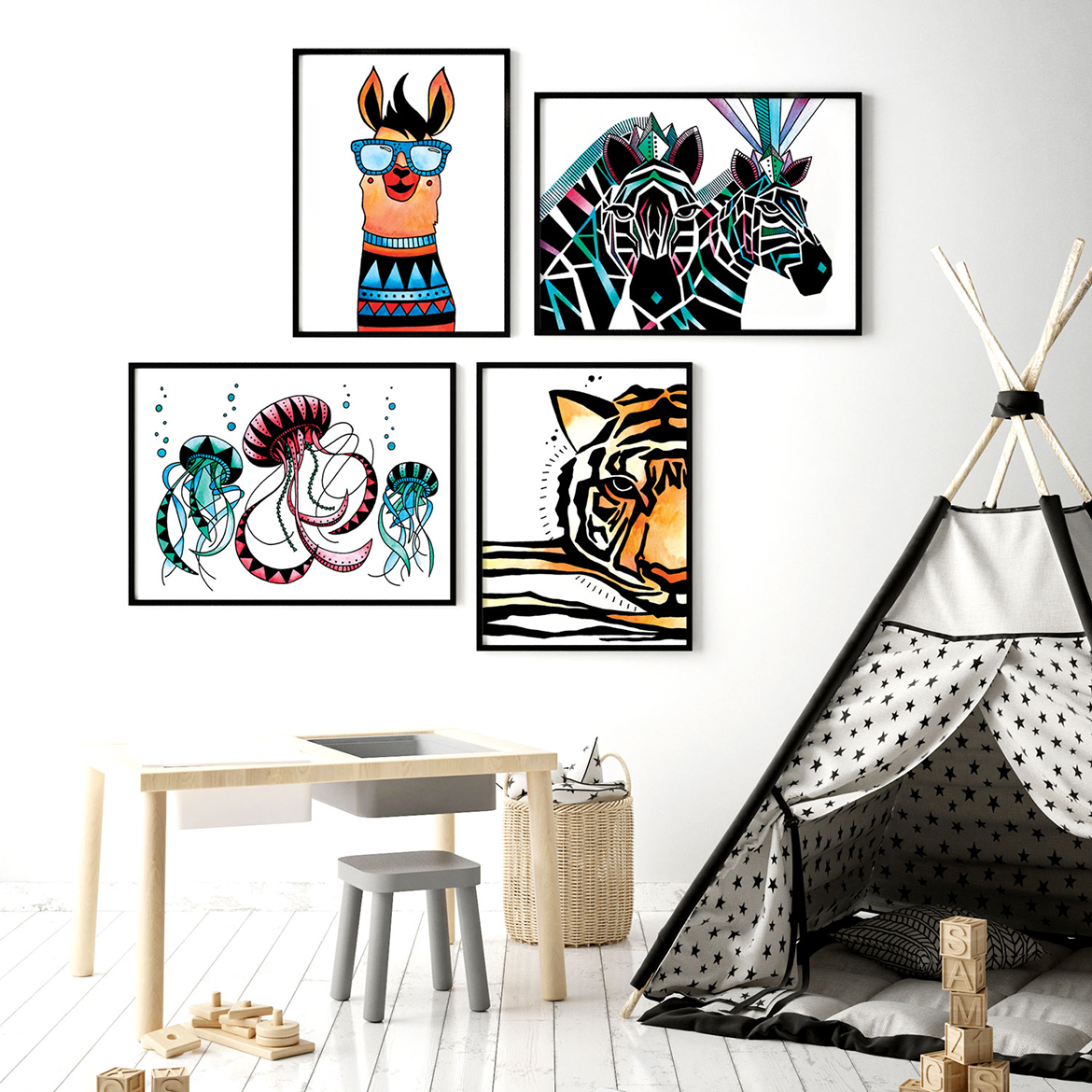 The innovation: What was the biggest breakthrough for you with your business?
I am not sure there has been one, freelance life ebbs and flows, it is different all the time depending on what I am working on. Selling my designs and book online has become a good additional source of income. I have realised since having Arlo that this is an area I could focus on more as it would allow me to do less client work and therefore spend more time with Arlo!
Yin and Yang: How do you balance work and family?
I am only just starting to do a little bit of work again after having Arlo at the end of last year. I moved out of my studio space and set up a smaller space at home, it isn't as lovely as my old studio space, but the luxury of working from home makes it worth it right now.
I work when Arlo sleeps, and I am lucky to have a super supportive partner and mum who look after Arlo whenever I need. I have lists and have learnt to accept that if just one thing gets done on the list that is a good thing. I am learning to adapt to working and being really efficient in small blocks of time. Sometimes it never feels like I get to really sink my teeth into anything. I am looking forward to when Arlo is a bit older and we can make a mess with paints together so work and family time can sometimes be the same!
See next page for more….