Cata and Vivi are two sisters, whose life stories have taken them from their birthplace of Colombia to New Zealand. As young mums, they found a passion for natural, homemade and environmentally friendly products that their families could enjoy. Cata is the artist in the family while Vivi is the business economist. Eventually they put their skills together and Nido & Pino was born, to share their passions with other mums! We spoke to Cata to learn more about how they got started.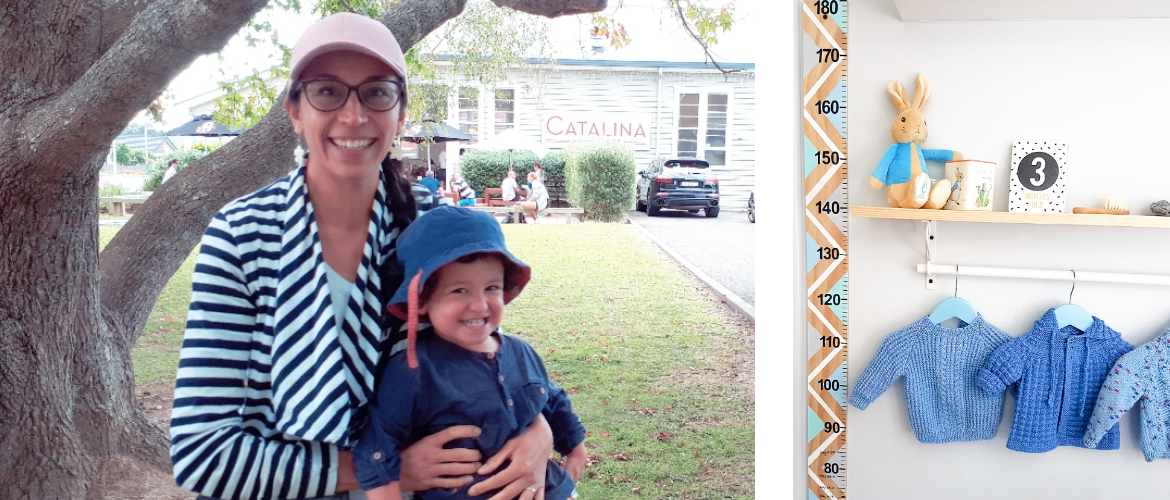 The passion: What inspired you to set up your business?
Since I was at school I developed a passion for DIY projects, which let me to study architecture. Years later, my partner and I bought our first home, which was a renovation project. We both share the same passion for DIY and interior design, so having our house as a blank canvas to decorate and renovate was like a dream come true. I started testing some items to make our new house feel like home. Since then, the determination of creating high quality products started to become one of those topics I couldn't let go, as I felt I could offer them to others and found so much happiness in there.
When we found out we were expecting our first baby, Emilio, the opportunity to create a space and decorate a room for him was something I truly enjoyed. I wanted to create something unique for Emilio, something he would cherish and remember that was made by his mum.
I wanted a mobile to hang above his cot but couldn't find what I was imagining in stores, so I decided to make it myself. It took me several weeks to complete it (as I was on my third trimester and very exhausted). Every shape was cut and assembled by hand. I felt so proud once the mobile was finally up in his room. It looked beautiful and all those weeks of cutting, gluing, measuring were worth it!
Our little monkey was, and still is, my biggest inspiration. I create products that I want for my child and they have proven to be popular with other mums also.

The Launch: How did you start out in the beginning?
I put a picture of Emilio's mobile on a local community page on Facebook and from there requests for me to make products for other mums just poured it! I couldn't keep up cutting everything by hand – each mobile has about 60 pieces to cut and assemble – so my very supportive partner surprised me one night with a very special machine, which has been my companion since then, helping me to work more efficiently and to create new products to offer to expectant mums and newborns. I was suddenly faced with the exciting challenge of setting up a business!
My sister came on board to manage the admin side, leaving me to look after the creative and production.
We decided to name the business Nido & Pino, which is a nod to our roots. My sister and I are both originally from Colombia. "Nido" is the Spanish word for "nest", and "pino" means "pine", the type of wood used in many of our products. Since most of our customers are families embarking on a new parenting journey, we thought that name was a perfect fit.
The innovation: What was the biggest breakthrough for you with your business?
I have built a community with our customers and on Facebook. Many of our ideas come from them: customisations on products they just can't find in stores. As our products are made by hand, we can truly innovate and customise them, which is very exciting and rewarding.
See next page for more…