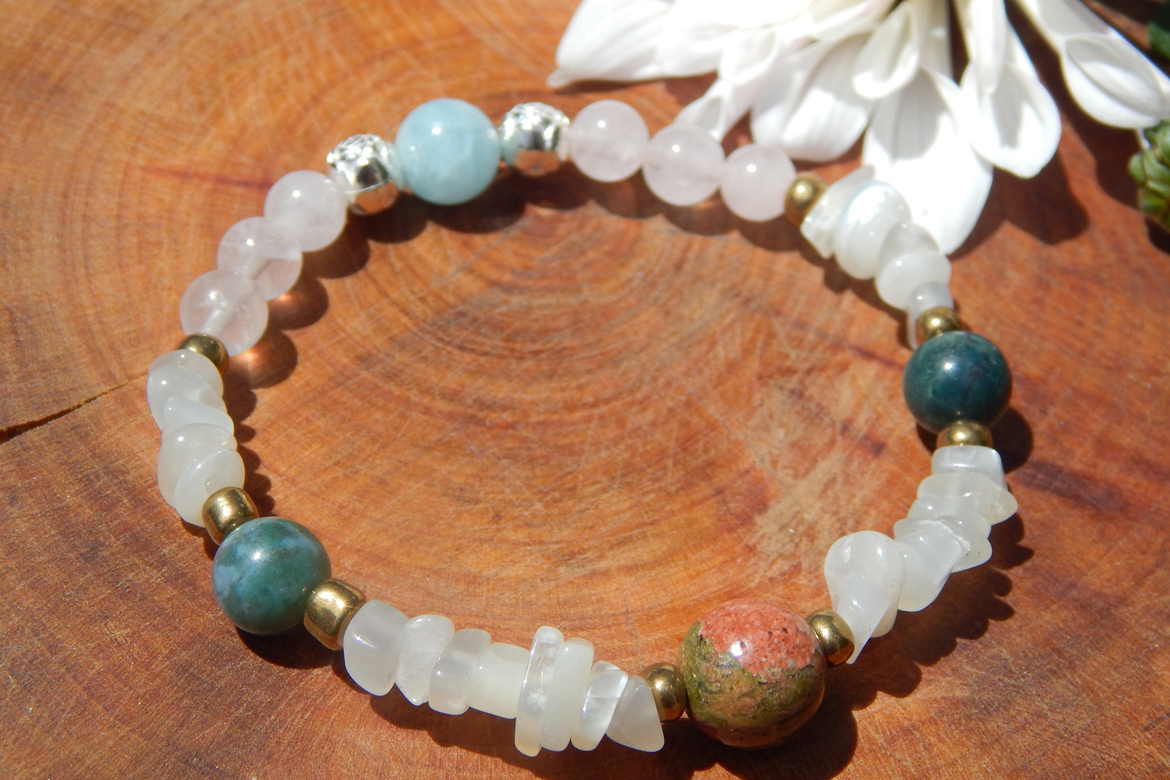 Yin and Yang: How do you balance work and family?
I balance work and family by choosing to work from home. I was always limited in what jobs I could do, because my eldest would have hour-long seizures every single week, and I was also under police protection for an attempted murder.
Working from home means I can always be here for my boys whenever they need me. I am also very good at self direction and knowing my limits. When to work, when to take a break, and when to just chill with my boys, have fun, play, and laugh. Keeping things well rounded makes a happy family, and a happy me – which creates a happy environment for me to create in. It has also created great peace, and less stress. I never feel like I am rushed, as I understand that everything also happens in divine timing – and this keeps in tune with my spiritual tendencies. As Lao Tzu says: "Nature does not hurry, yet everything is accomplished."
The drive: What challenges have you overcome?
My challenges have mostly stemmed from other people to be honest. Not long after I began, I noticed quite a lack of support from many who know me – both family and friends. That was actually my inspiration to start a Facebook page. I have lost many friends and family members who decided that instead of being supportive and encouraging, they would put me down, ignore me, and even publicly hate on me. One by one they dropped away. It hurt me a lot, and I struggled to know why.
Now, seven years later, I've learned that I never needed everyone's support – and perhaps what I do is not everyone's cup of tea, and that's OK. I learned that even without support, I can do it on my own. My mum and kids have grown to support me, my vision, and my business, and have been a great source of encouragement. Along the way, I also made new friends who are supportive and encouraging. They really are the best I could ask for.
Then, after starting a Facebook fan page, greater support and encouragement finally came, and hasn't left. So many wonderful and kind people have walked into my life after starting Pure Craft Nz ~ and they are a big part of the magic that makes Pure Craft Nz feel alive.
I do wish the ones who know me would be more supportive, but you can only lead a horse to water – and so I am grateful anyway. I have thought to myself that perhaps if it wasn't for the lack of support and the treatment I received, I may never have continued down this path! How interesting.
I'm one of those people who never gives up, and believes in herself, who also believes the impossible can be done – even when others may not understand or believe, and so I forged ahead anyway. I had that same determination when my eldest son was born. And this is also magick. It is alchemy in living motion… transforming a perceived negative, into a positive and watching it bloom.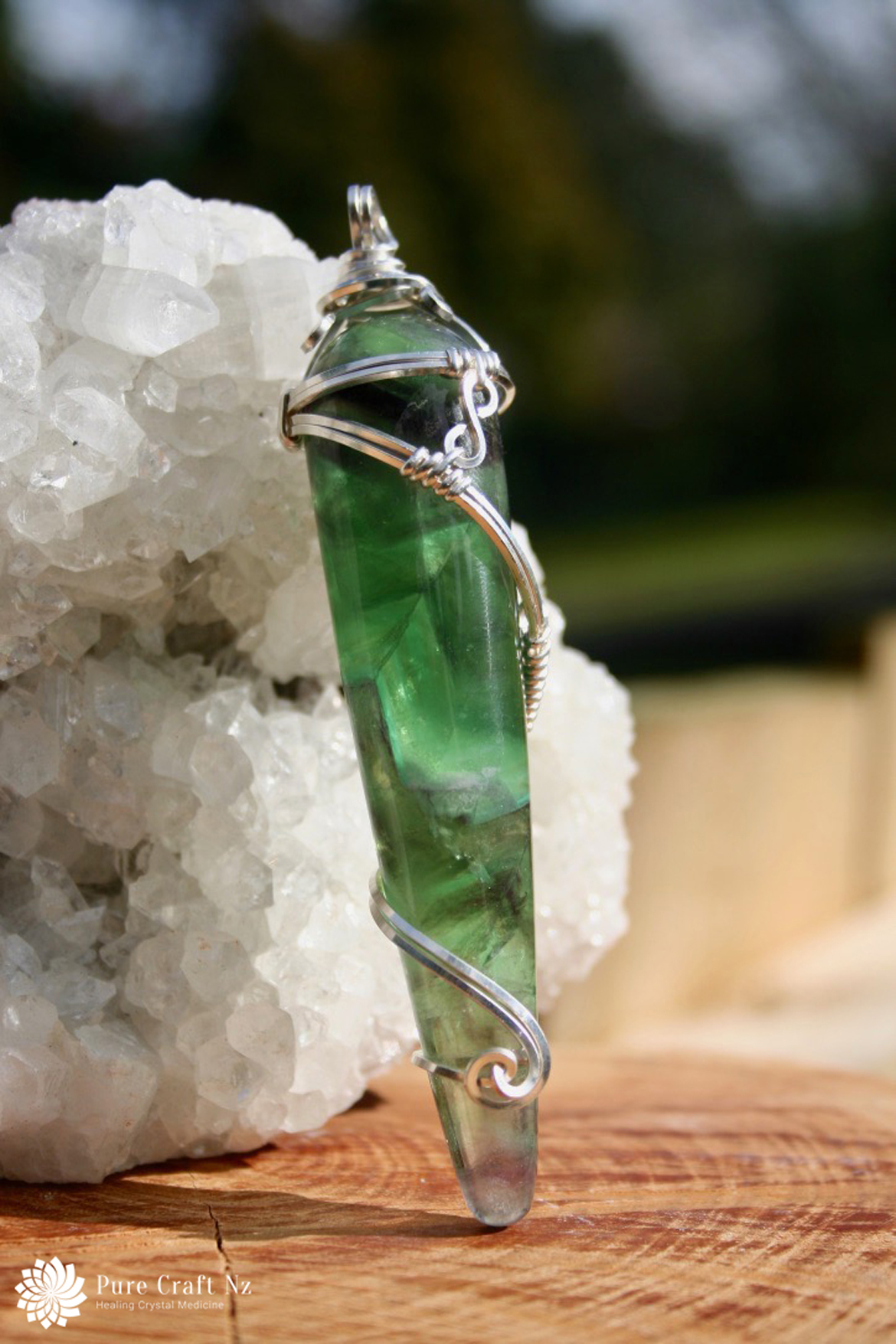 For better or worse: What are the pros and cons of running your own business?
I'd say the cons to running my own business is that it's a lot of work for just one person! Being the only person managing everything from creating the healing jewellery, to managing a website, customer service, and doing my own photoshoots can be a lot to juggle – especially when you're also a solo mother of three working from home! Sometimes the dishes don't get done… eek! When I'm sick, or when my son has had a seizure, or there has been a death in the family – I can't create, because I'm not vibing at my best – and I can only ever pass on the best energy to my customers. However, they forgive me for things like that, because, being the wonderful people they are, they also respect that I work with divine timing, and higher guidance, and know that when I'm at my best, they get the best benefits and results – which is what we all want the most.
The pros, of course I must say is working in my own time, and being with my kids. I know that just having a parent be there for them, makes a huge difference in their lives. It is clearly evident in their behaviour, and their happiness – which means I'm raising some awesome, self confident, and happy souls – and that just adds more goodness to this world.
Another pro would be that I am free to create, and to create with magick, which is food for my soul.
Hopes and dreams: What next?
I would really love to travel more, and bring my healing creations to more parts of New Zealand, and the wider world for more people to enjoy, and receive healing benefits from. I dream of healing the world, one person at a time! One day, I would also love to have my own shop or showroom where people can come along and browse these treasures in person. And I would love for my jewellery to be used in fantasy movies like Lord of the Rings, etc. One can only dream!
---
To learn more and to get in touch, visit the Pure Craft NZ website, and join the communities on Facebook and Instagram.