2016 kids fashion follows in the footsteps of adult style. There's a strong pull towards natural, organic fabrics and comfort all the way: a no-brainer when it comes to little ones.
As much as we want them to express themselves via their wardrobe, the most important thing is that they feel comfortable to move, dance, climb-trees and generally be children.
Huxbaby create the kind of minimalist, organic kidswear that ticks all these boxes. Stocked by SoBeauBaby, the cleverly cut tees dip at the back to keep little bodies warm. Toddlers will love the teddy bear motifs; parents will appreciate the understated colours and quirky design. Elsewhere, babies look super cute in Le Edit's Merino bear hat: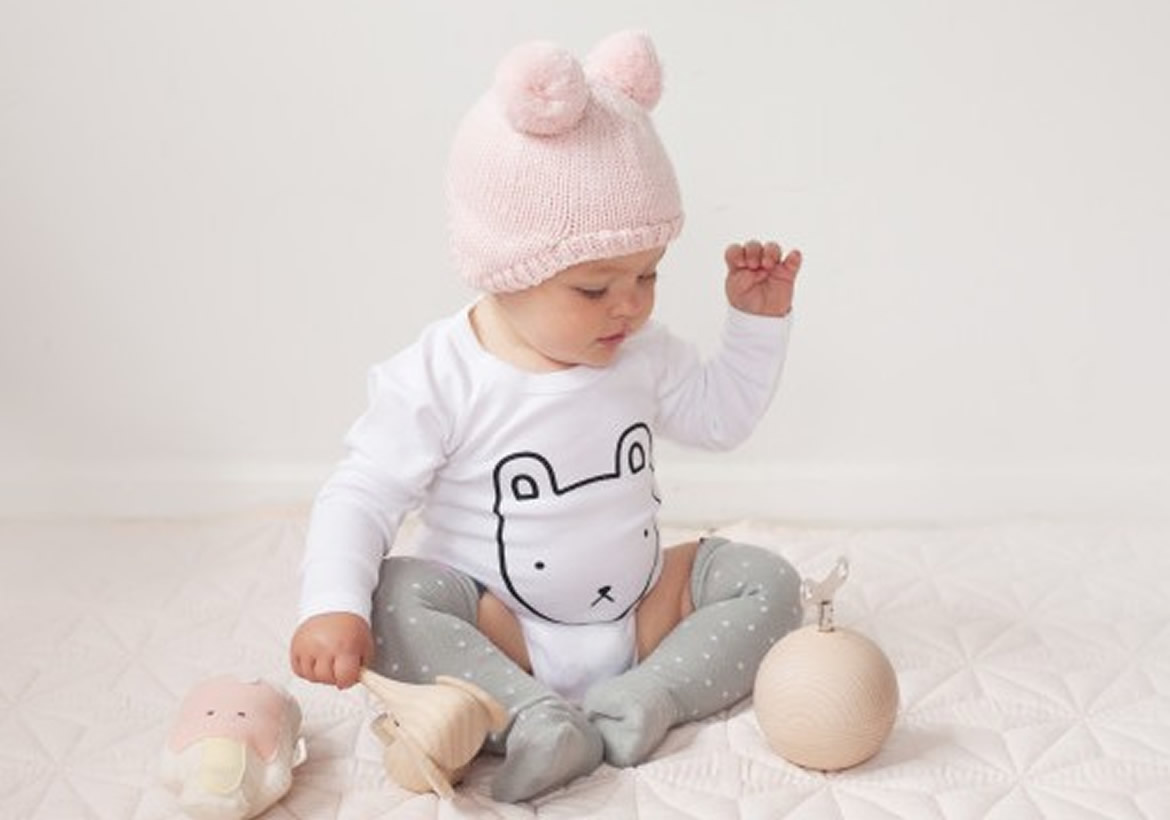 If you're looking for interesting designs in soft, neutral colours, have a look at Little Bambinos for a range of Scandinavian labels. I like MarMar Copenhagen's classic dresses and cardies in dusky pinks and blues paired with over-sized hair ribbons: just this-side of classy. The same goes for the label's babygrows with neck ruffles that tie-in nicely with the adult seventies trend.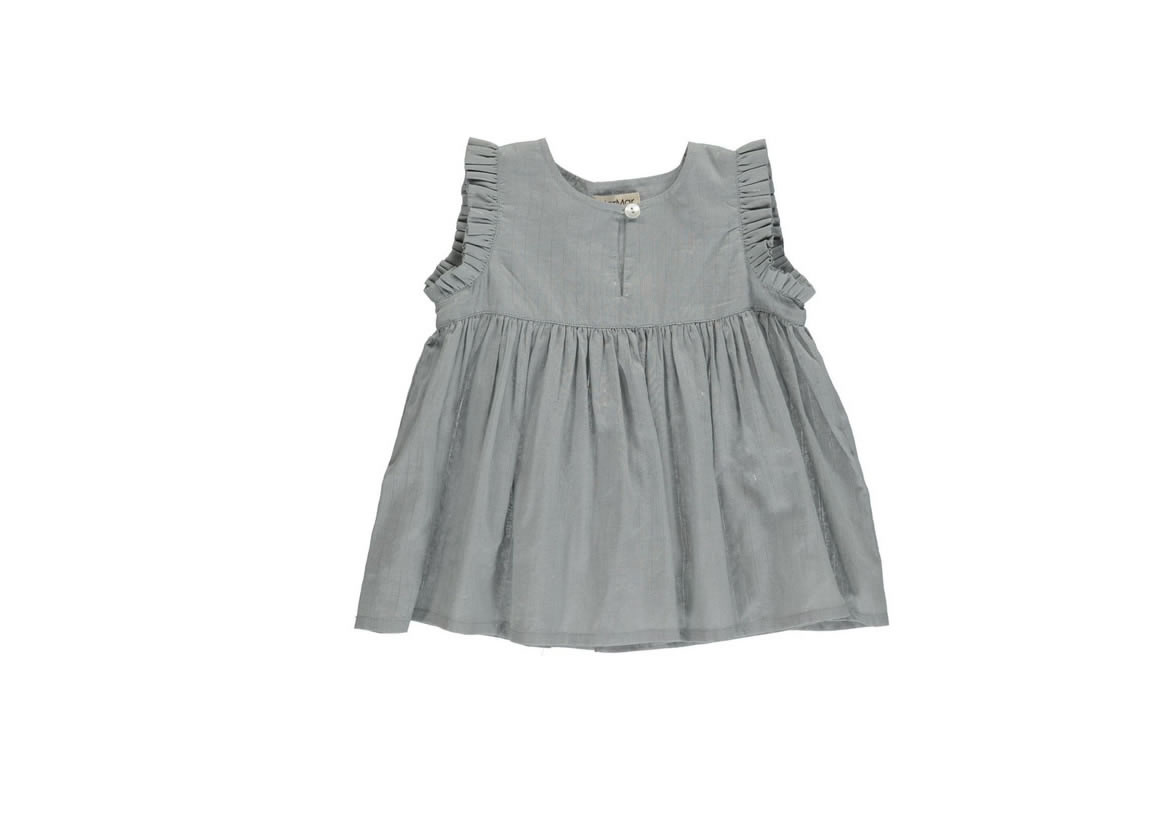 And for something different, but really quite special, Little Lights have a range of bloomers, headbands, gypsy pants and onesies in beautiful, whimsical prints: feathers, florals and vintage pinks.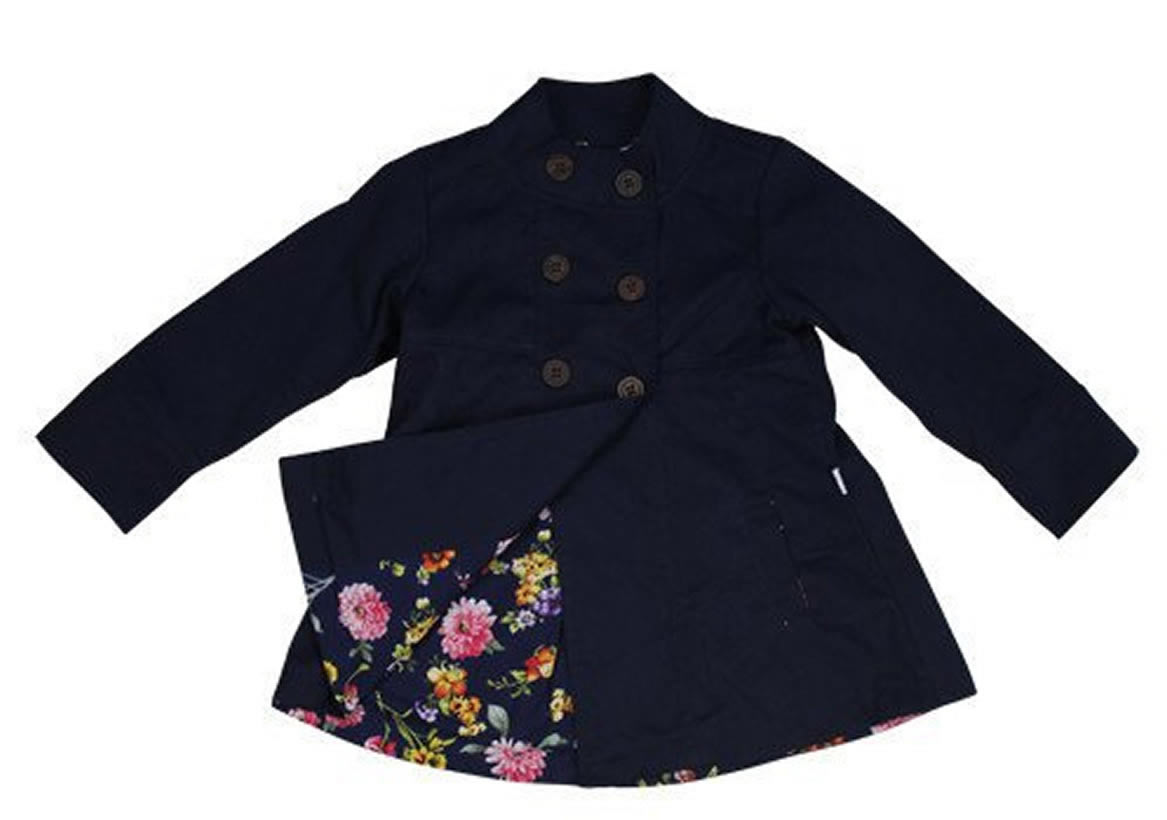 Winter Layers
When it comes to keeping kids warm, layers are your friend taking them from the chill outdoors into cosy kitchens and everything in-between.
Tights. I love these tights by GoBabyGo from Little Bambinos, the quirky design at the feet and knees protects little crawlers.
Long jumpers that keep little tummies and backs warm are crucial. Bobo Chooses, stocked by SoBeauBaby, do a fun, bright yellow jumper to keep you smiling through winter. The design is inspired by Matisse, Hockney and Picasso no less.
Winter Sleepwear

The wonder-fabric: merino, is always a good choice for keeping little bodies cool if the heating is still on, but warm in the small hours when the temperature drops.
Although it is woolen, the fabric is silky-soft against sensitive skin.
Sleeping Bags
For wriggling toddlers and older babies, sleeping bags are a fantastic option: peace of mind for you, knowing that blankets won't fall off during the night, and a snug sense of security for them. If you chose to swaddle, then sleeping bags are a great way to transition to normal bedding.
Blankets and Swaddles
For younger babies, Burrow & Be have a lovely range of simple, Scandi-chic swaddles and blankets in merino, muslin and cotton jersey.
I particularly love the gentle flying bird designs.