Sarah Horgan is a Gut Health Nutritionist for mums and founder of Nutritious Vitality. Sarah's services are offered both online and in person and include 1:1 nutrition consults, nutritional analysis of pathology results, supermarket tours, wholefood pantry overhauls, and her signature 1:1 health and nutrition program, Mama Thrive, specifically designed for tired, stressed and busy mums who want to take control of their health so they can feel good and thrive in motherhood.  
The passion: What inspired you to set up your business? 
After having gone through some of my own health issues over the years, this is what really drew me towards wanting to learn more and go on to study nutritional medicine. I knew that the plan was to always work for myself in nutrition and having experienced some of my own gut related issues over the years, I had a strong interest in gut health. Yet when I finished studying and came out of college, I didn't really know where to start. I dibbed and dabbed in certain areas of nutrition but it wasn't until I became a mum, that I was inspired to focus my business around helping mums take control of their health so they could feel good and thrive in motherhood.  
4 years ago, I went from being single for 5 years, to in a relationship, to all of a sudden becoming a step mum, and it wasn't long until I learnt of the daily struggles that mums face.
The anxiety, overwhelm, fatigue and exhaustion that we feel both physically and emotionally while trying to keep up with doing it all: all the extra responsibilities of school lunches, school drop-offs, school pickups, homework, cooking, cleaning, working a part-time job or trying to juggle a full-time career, while also making time for your partner, family and friends and somewhere between all that, finding time for your own health and self care. The struggle is real! 
With overwhelm, anxiety, fatigue and exhaustion comes poor eating habits or maybe even skipping meals altogether. This leads to hormonal imbalances and with hormonal imbalances comes compromised gut health and vice versa.  
With imbalances with the two of these can come weight gain and/or an inability to lose weight, bloating, constipation, IBS symptoms, headaches, mood disturbances, exacerbation of mental health problems, showing up signs of ageing well ahead of your age, bad skin, sleep disturbances, low sex drive, and nutrient deficiencies due to compromised nutrient absorption from food, which can lead to chronic disease.  
Where is the support and education out there, teaching mums of the underlying causes of these common health complaints and by how addressing them, they do not have to just survive but instead can thrive yet still be a good mum at the same time?
After years of digestive issues and now being a busy mum, I know too well myself that when my digestion is off, all other areas of my health tend to suffer too.  
And this is where my inspiration came from to specialise as a gut health nutritionist for mums.
You can not underestimate the importance of a healthy gut as a key player in overall health.
Nutritious Vitality's mission is to help mums regain energy, improve moods, lose weight, feel good and thrive in motherhood with a focus on restoring their inner gut health. 
A healthy happy gut = a healthy happy you.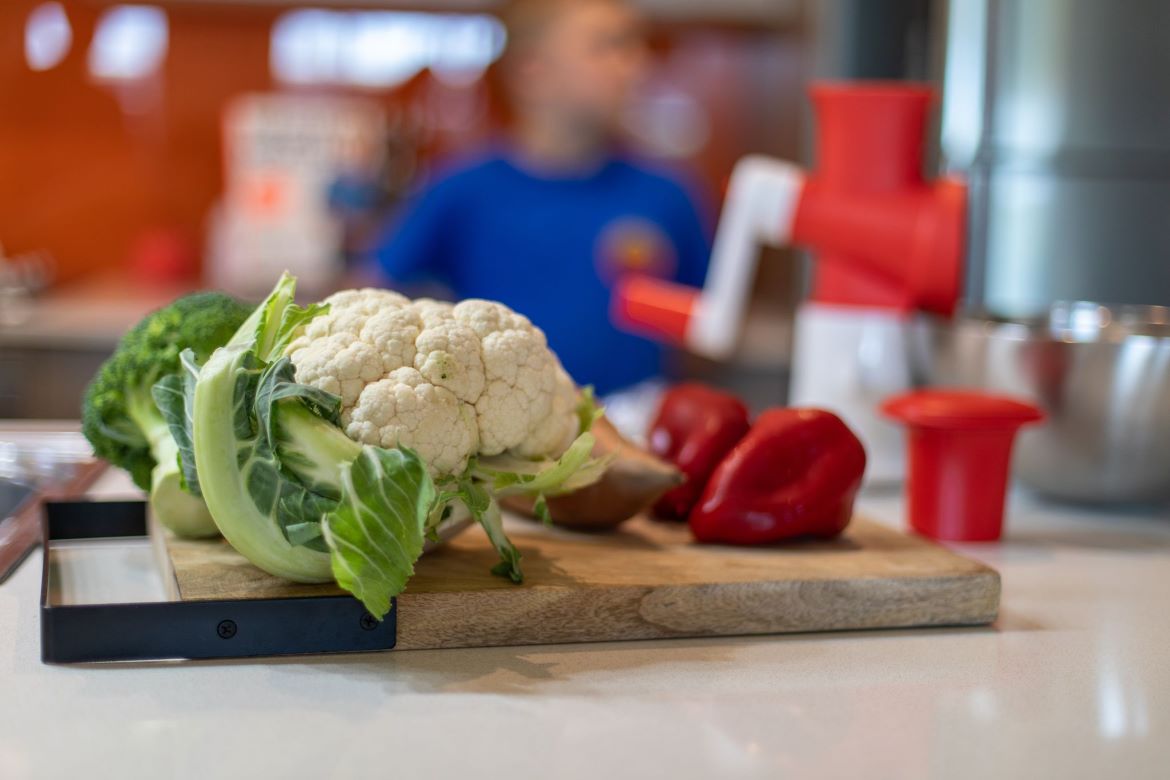 The launch: How did you start out in the beginning? 
Originally, I started out marketing myself as a nutritionist that helps everyone. I soon realised that wasn't working the way I thought it would. Today, I feel people want to see you as an expert; they want to invest in their health with someone who specialises in a certain area of health that is relevant to what they need, rather than someone who helps everyone. They want to be able to feel confident that the practitioner knows what they are talking about. When I started moving away from the image of the generalised nutritionist that helps everyone and focused on putting myself out there as a nutritionist that specialises in gut health for mums, I naturally started attracting more business.  
The innovation: What was the biggest breakthrough for you with your business? 
I think for me, this was after I stopped trying to help everyone and instead specialise in a key area of health. In 2019, I invested in a business mentor. This was the best thing I had ever done. Having a business mentor really helped me realise my true potential, while helping me to discover who I was meant to serve.  
While I feared the idea of narrowing down to a specific client type, with the thought that by doing this I would shut too many potential clients out, when I narrowed down to a specific audience for my business, to my surprise I actually started attracting more ladies that I got excited about working with.
This has had a really big impact on the growth of my business. I never thought I could be more passionate about health than I already was, but narrowing down to a specific group of people and key area of health has just taken this business adventure to a whole new level.  
See next page for more…