By Loveday Why
This nourishing, highly flavoured smashed pumpkin soup is totally delicious. I celebrated fixing the oven by baking a dense seed bread to go with it. The soup is my own but the bread recipe is a 'My New Roots' creation, which I slightly adapted. Enjoy this simple dinner on a colder evening looking out at the wild world.
1 tablespoon of coconut oil
1 white onion, finely chopped
4 cloves of garlic, finely chopped
1 cm piece of root ginger, finely grated
2 teaspoons of turmeric
1 teaspoon of chilli flakes
1 teaspoon of cumin seeds
1 tablespoon of peanut butter
1 whole small pumpkin or ½ a medium pumpkin, skinned and finely cubed
1 tin of tomatoes
1/2 tin coconut cream
1 cup of hot water
Melt the coconut oil and add the onion, ginger and spices. Add the pumpkin and stir to coat in the oil. Add a tin of tomatoes, ½ tin of coconut cream, the peanut butter and 1 cup of hot water. Bring to the boil and simmer until thick and the pumpkin is soft. Mash the pumpkin and serve with grainy bread and a sprinkling of capers on top.
(This is a super healing soup, containing ginger and garlic for the immune system, anti-inflammatory turmeric, cumin to kindle the digestive fire and metabolism increasing chilli. The pumpkin is full of antioxidants and caretenoids. The coconut oil makes all the vitamins and minerals available to the body and in itself is antibacterial, antioxidising and anti-inflammatory.)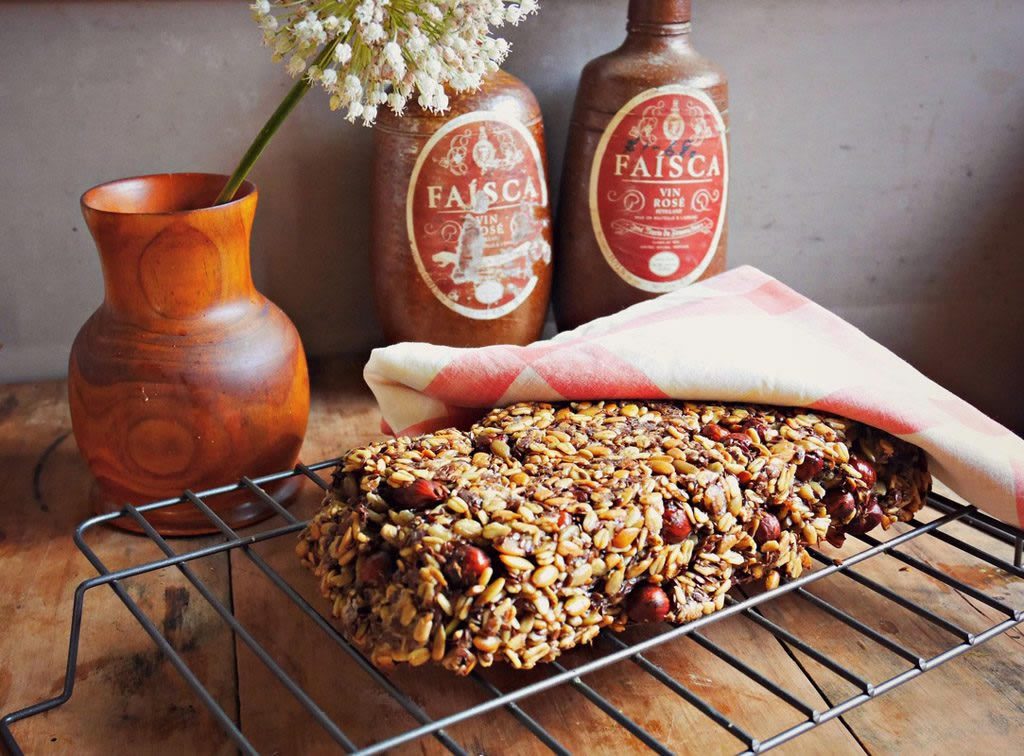 Here is the recipe for the bread. I omitted the chia seeds and halved the sunflower seeds, adding half the quantity of pumpkin seeds instead. I also used a pinch of stevia powder instead of the maple syrup.
---
Loveday is a writer, healer and coach. She offers in person and distant Rahanni energy healings and is currently leading workshops in movement, meditation and writing practices from Studio Tula, Dunedin. You can find more of her simple, nourishing recipes and vibrant, heart-led living on her website Wild and Good.