Ahhh, summer! The season to slip, slop, slap and strap…on a SwimFin! OK, OK, so it's not exactly how the old saying goes, but if water-play is on the calendar for your family these holidays then parents, consider it your new motto.
Learning to swim is one of those invaluable life lessons that everybody, but especially our children should know. While not all kids develop at the same rate, whether your water baby is just a beginner or you have the next Olympic-medallist Danyon Loader on your hands, children of all ages and stages can benefit from using a SwimFin.
Think of the fun, fin-shaped swimming aid as the new age of floaties. Hand-moulded from high quality EVA foam, the fin is a one-size-fits-all buoyancy device that straps safely around a child's chest and tummy area. It's non-inflatable, so has no chance of bursting or deflating, and its positioning on the body enables arms and legs to move freely, encouraging kids to instinctively use their arms to help them stay afloat.
Indeed, studies show that using a SwimFin can accelerate learning time by 30%, but even more importantly, the device, which offers the child security and control as they float, dramatically encourages their confidence in the water – a positive for kids and equally, peace of mind for their parents.
But perhaps the SwimFin's greatest feature is the six eye-catching colours to choose from that kids will love. At ease, Mum and Dad, it seems you won't have to bribe a stubborn, slippery little fish to be safe in the water this summer, after all.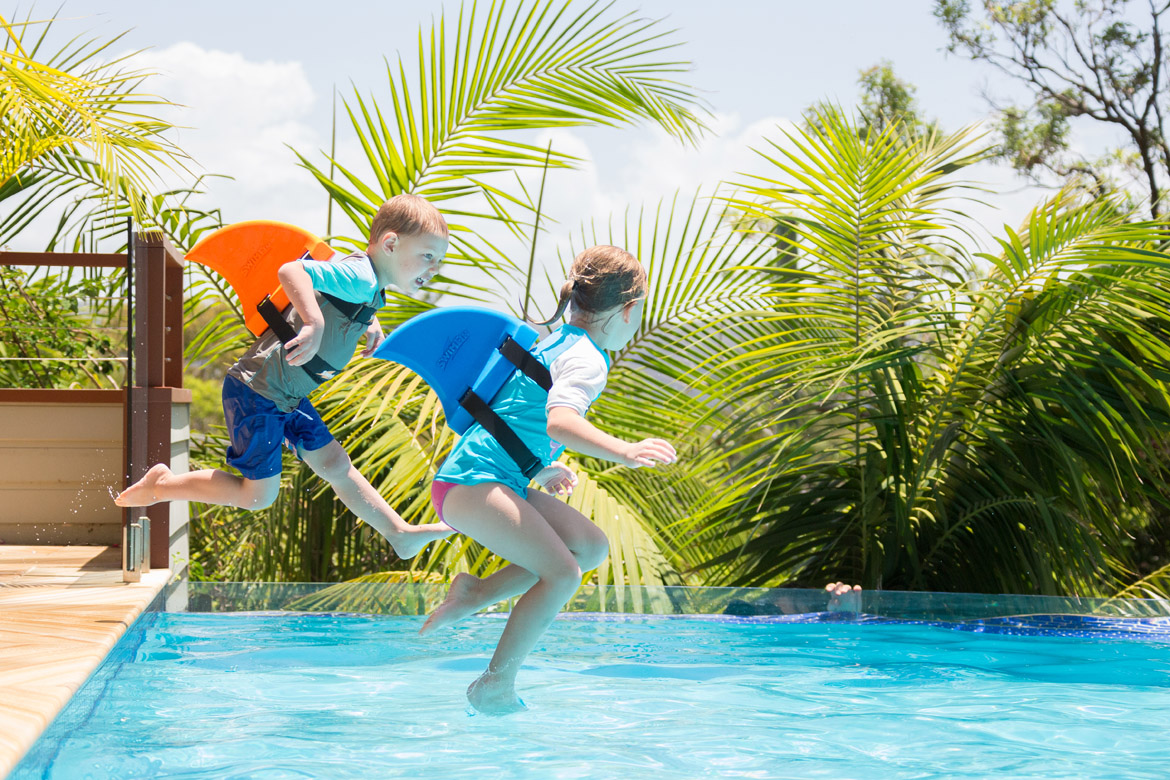 To get your hands on a SwimFin head to www.swimfin.co.nz