At Sherif, they understand that kids often don't want fussy clothes or slogans, or clothing that society has decided is for a boy or a girl. So they have created a gender-blind, super comfy, kid-approved brand – for kids from 3-14 who really just want to be comfortable in their own skin and in their clothes. Founded by Melanie Tsoukas, at Sherif they want children to discover, create and forge their own paths, incorporating their five directives: curiosity, laughter, courage, imagination and love. Their affordable range is made from the softest fabrics and custom designed with their own prints. Here Melanie talks to The Natural Parent Magazine about the passion behind her business, the challenges they have overcome, and her hopes and dreams for the future.
The passion: What inspired you to set up your business?
I wanted to be my own boss and have more control over my work and schedule. And so, I created Sherif – free of fuss, slogans and kitsch references! In Sherif clothing, kids can discover, create and forge their own path; they can be who they are and make their own mark and do so in comfort and style.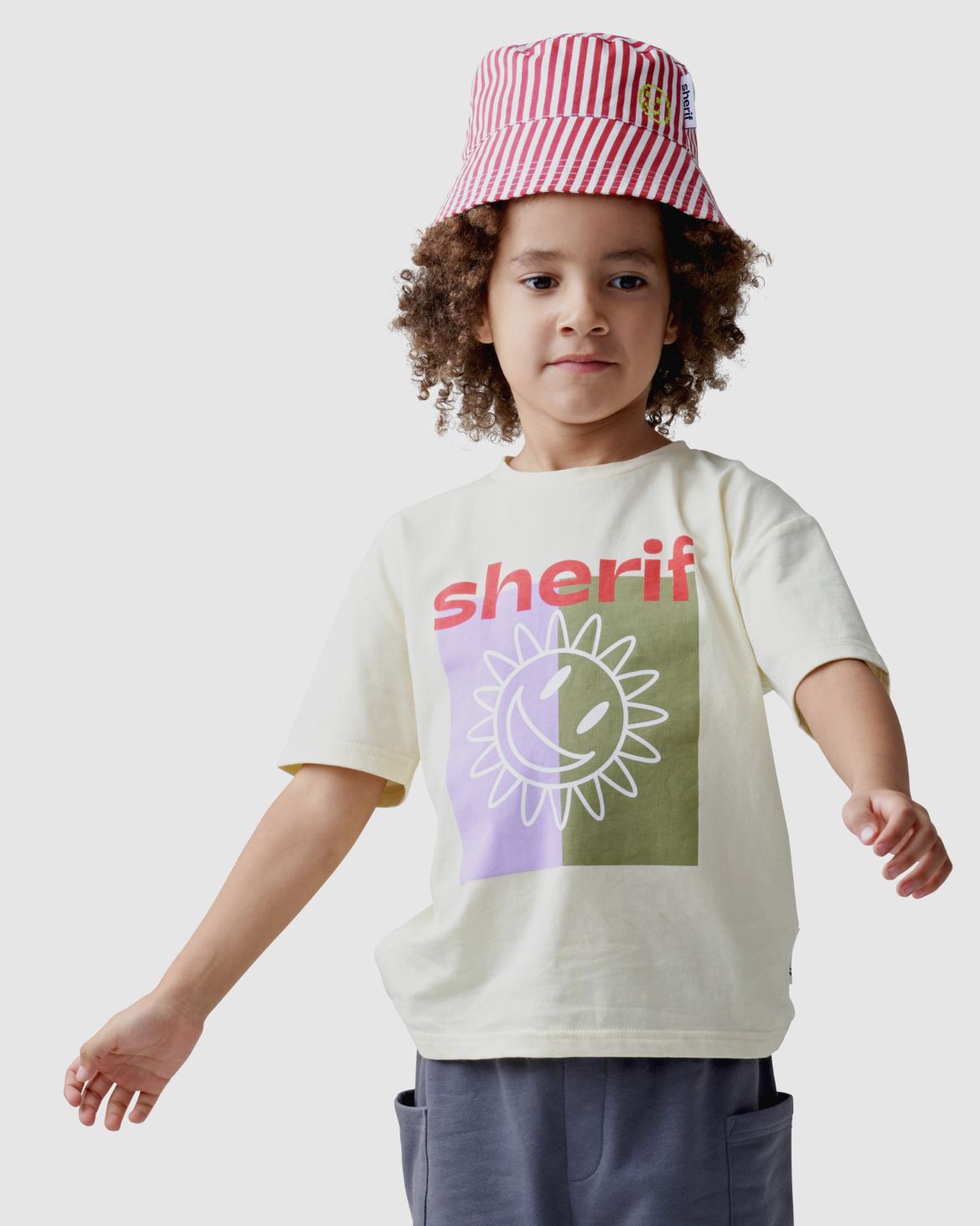 The launch: How did you start out in the beginning?
Sherif is my brainchild and the product of 30 years' experience in the fashion and retail game, including 10 years as the owner and director of Milk Bar Group, an agency with a track record of helping start-ups become household favourites in kids In fashion. It was time for us to create our own in house and make our mark in the industry
Yin and Yang: How do you balance work and family?
It's important to make a list of your priorities and allocate time to each one of them, including work and family, then be realistic about what you can accomplish in a day and plan your schedule accordingly.
Life can be unpredictable, and sometimes work or family needs may require you to adjust your schedule. Be willing to adapt and make changes when necessary.
The drive: What challenges have you overcome?
In general, we face a variety of challenges, such as competition, financial management, market fluctuations, changes in consumer behaviour and technological advancements, to name a few. Overcoming these challenges often requires adaptability, strategic planning, innovation and effective communication.
See next page for more…