At Grassroots Eco Store, they have made shopping with a conscience easy by handpicking the best ethical, local, natural and fair products for you and your family to enjoy. They are committed to bringing you sustainably and ethically sourced gifts, toys, arts & crafts materials and everyday items for the whole family, made from natural materials that will capture your imagination and be cherished for many years to come. As a small Australian-owned business, with every purchase, you will help support artisans and farmers working to sustain our earth. Here, Grassroots Eco Store owner Taryn Miller Talks about what inspired her to take on a business so close to her heart and the challenges she has overcome along the way.
The passion: What inspired you to set up your business?
As a parent of two young boys, I always seek natural, earth-friendly products that encourage their natural ability to play and nurture their imagination. My schooling at a Rudolf Steiner School was a formative experience and definitely guides my choices, especially when it comes to choosing the toys, books and craft materials to use in our home. Children have such an abundant and rich imagination and I try to nurture that with natural open-ended toys and books with thoughtful stories and engaging illustrations.
When my children started attending Glenaeon Rudolf Steiner School in Sydney, I discovered Grassroots Eco Store, a magical little shop located on the bushland school grounds filled with unique and handmade toys, books, gifts, arts & craft materials and natural products for the home and body. I felt very aligned with the eco values of the shop, which sources earth-friendly, sustainable, locally made and fair trade products. When the owner decided to sell the business in 2020, I jumped at the opportunity to take it on.
The launch: How did you start out in the beginning?
I had so many ideas about how to cultivate and grow the business. However, I didn't want to make too many significant changes at the beginning before having the chance to chat with customers. The shop has a very loyal customer base and I wanted to get a feel for what they loved about the shop and its wide range of products and then see what was working and what wasn't before changing things up.
Since then, we've expanded our age-specific selection of quality children's and parenting books and have many local artisans who now sell their creations through the shop. I listened to customers about the products they love to use, like our organic and biodynamic skincare and babycare range and our beautiful selection of children's art & craft materials, while still keeping a strong focus on the eco values which drive the selection criteria for the shop.
The innovation: What was the biggest breakthrough for you with your business?
Getting to know local artisans and producers and being a vehicle for them to get their beautiful products into customers' hands. Families appreciate the handmade items like wooden and wool-felt toys and unique gift ideas, from locally made goat's milk soaps to organically produced raw honey from the local bushland flora. We have found that customers love discovering the story behind the products, how the artisan makes them and the materials or ingredients that are used. With that in mind, we introduced our 'Meet the Maker' interview section to our seasonal email newsletter and on our website, so now everyone can get to know our local makers and producers.
We also redesigned the Grassroots Eco Store website to make online shopping and delivery simple, convenient and cost-effective. This has meant we are now able to reach a larger audience who are seeking out earth-friendly products that nurture and nourish the mind and body. We handpick all of our products to be ethical, local, natural and sustainable, making it simple for families to shop with a conscience.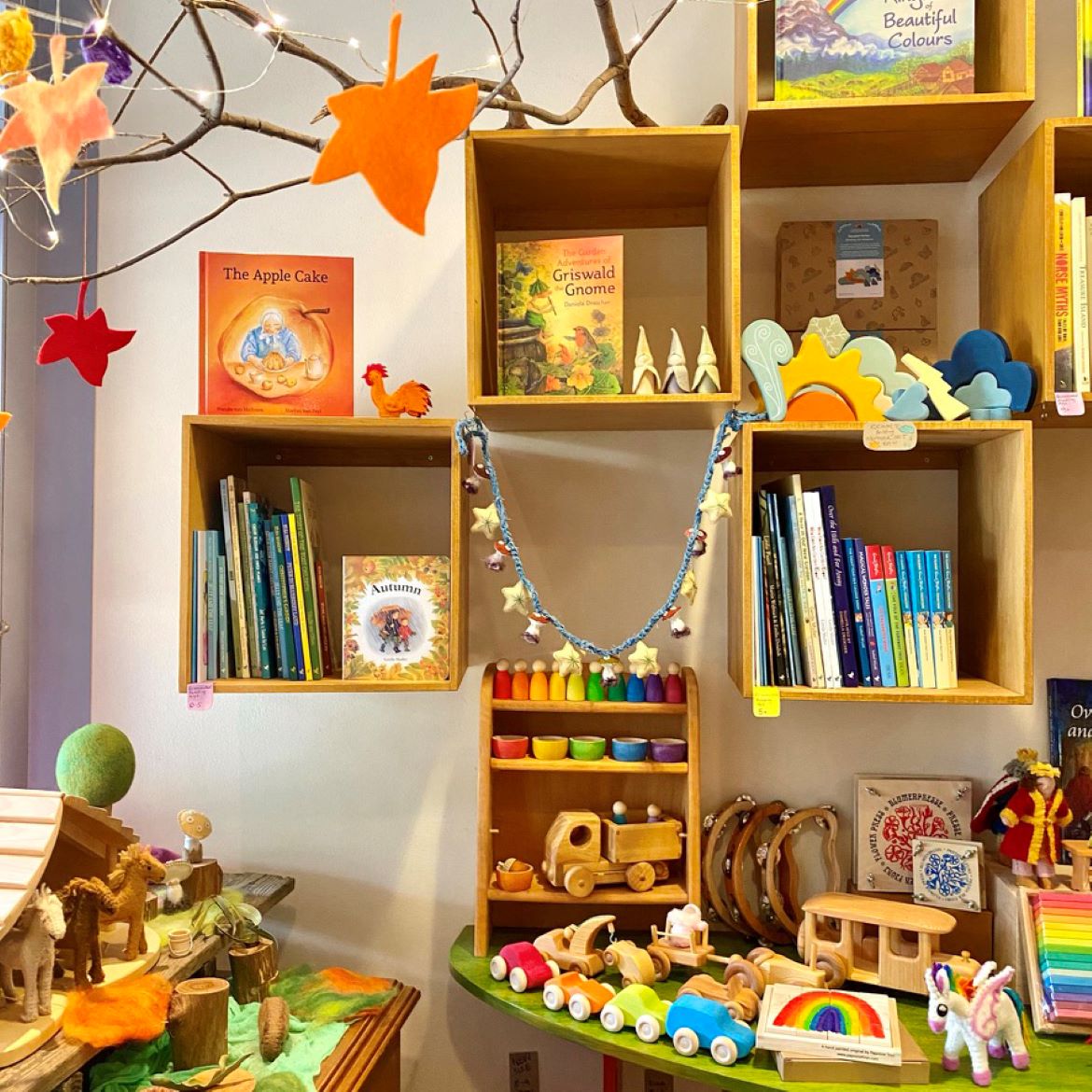 Yin and Yang: How do you balance work and family?
Grassroots Eco Store now feels like an extension of our family and how we live. Many of our products have been tried and tested in our home over the years and I now recommend many of those same products to new parents, like the best soothing organic nappy cream that was an absolute 'bum-saver' when my children were babies or our most loved and adored children's books.
My children are very involved in the business; they love to try out new products and always have book recommendations for me! The shop keeps school-term opening hours, so during the school holidays, I only need to focus on the business's online presence, giving me more precious time with my family.
See next page for more…