CREATIVE PROCESS
FLOWER POWER COLOURING:
Fill each jar or glass with water (3/4 full) and add drops of food colouring (10-20 drops to ensure good colour saturation).
Cut the stems of each flower ideally using craft knife to avoid crushing. Cut at 45-degree angle or split stem vertically about an inch.
Place cut stems into different coloured water jars.
Set aside and watch the flowers slowly absorb the coloured water and petals change colour.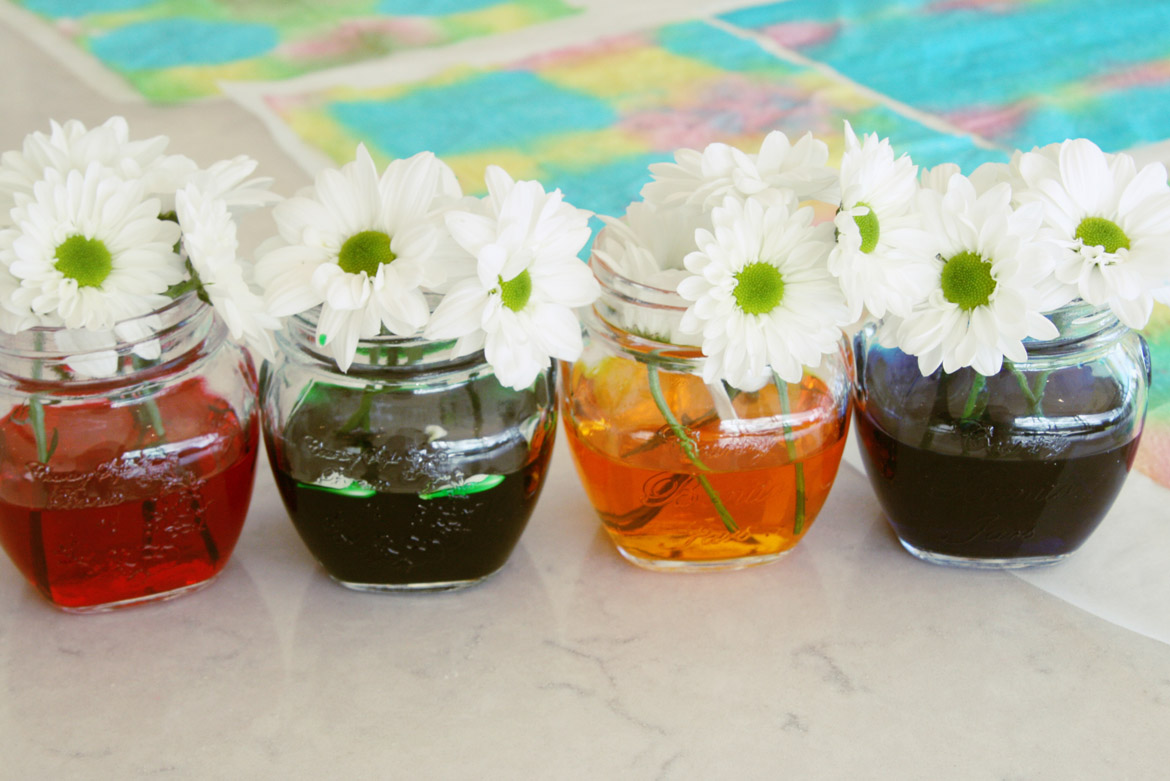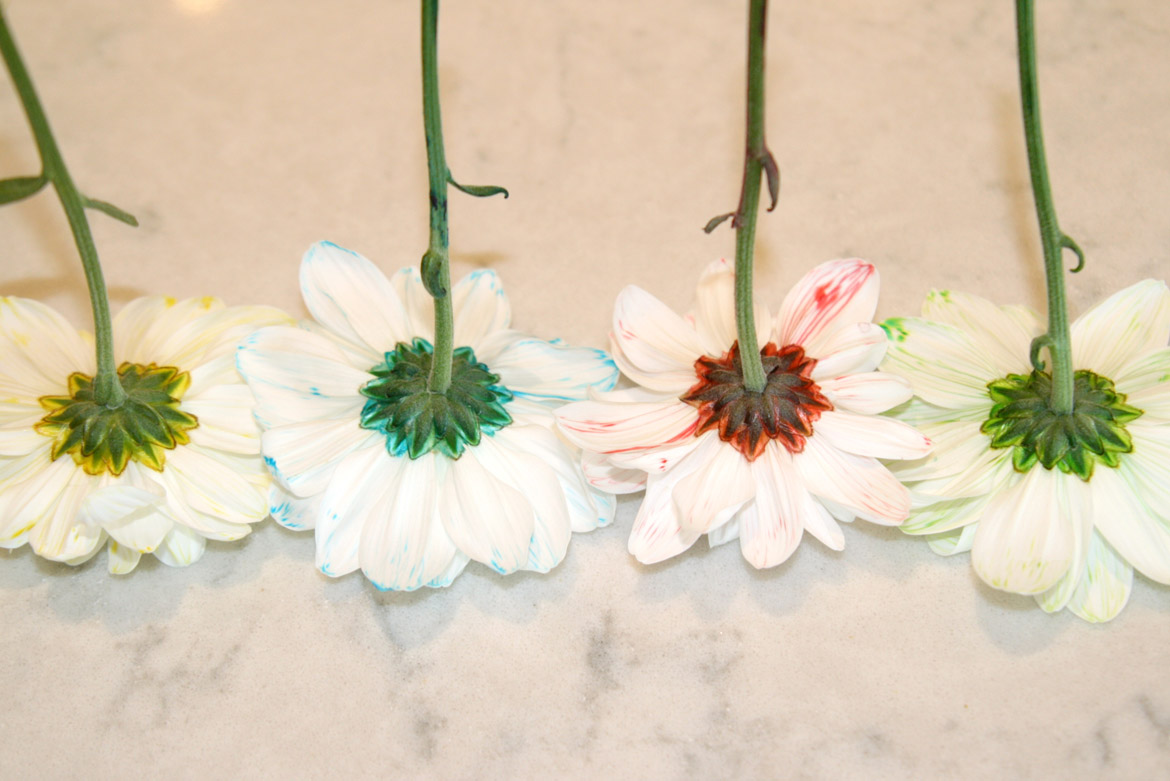 ---
The Little Mulberry Project is a virtual scrapbook created by a stay-at-home mum of two adorable girls full of their creative crafty projects, adventures and explorations. For more creative inspiration check out their Website or follow them on Instagram.