Growing tired of the daily commute, long working hours and time away from her family, Sharon Burnard made the decision to step out of her comfort zone and away from her career as a microbiologist to launch her own business. Feeling a strong connection to baby gifts, she wanted to create something cute, beautiful and functional. At My Baby Socks they love to provide beautiful items for your baby, from their unique, gorgeous range of non-slip baby socks to handmade gifts and teethers. Here Sharon talks to The Natural Parent Magazine about the passion behind her business, how she balances work and family, and her hopes and dreams for the future.
The innovation: What was the biggest breakthrough for you with your business?
As a microbiologist by profession, I became tired of the long hours, three-hour commute to London and especially the time it kept me away from home and spending time with my family. I always thought I was too old at 47 to learn new things but decided to step out of my comfort zone and make a go of it. I made the tough decision to resign, make a U-turn in my career and start a small business from home, in online retail. During the hundreds of hours searching products, I felt very drawn to baby merchandise. Amongst an ocean of baby goods, I decided to create something unique and more focused, narrowing it down to baby socks and other gifts. Another important step in the process of creating a gift brand is beautiful packaging. I dedicated so much time to make sure that when any of my clients open their package, it feels like an experience more than a task, with everything perfect and exciting all the way.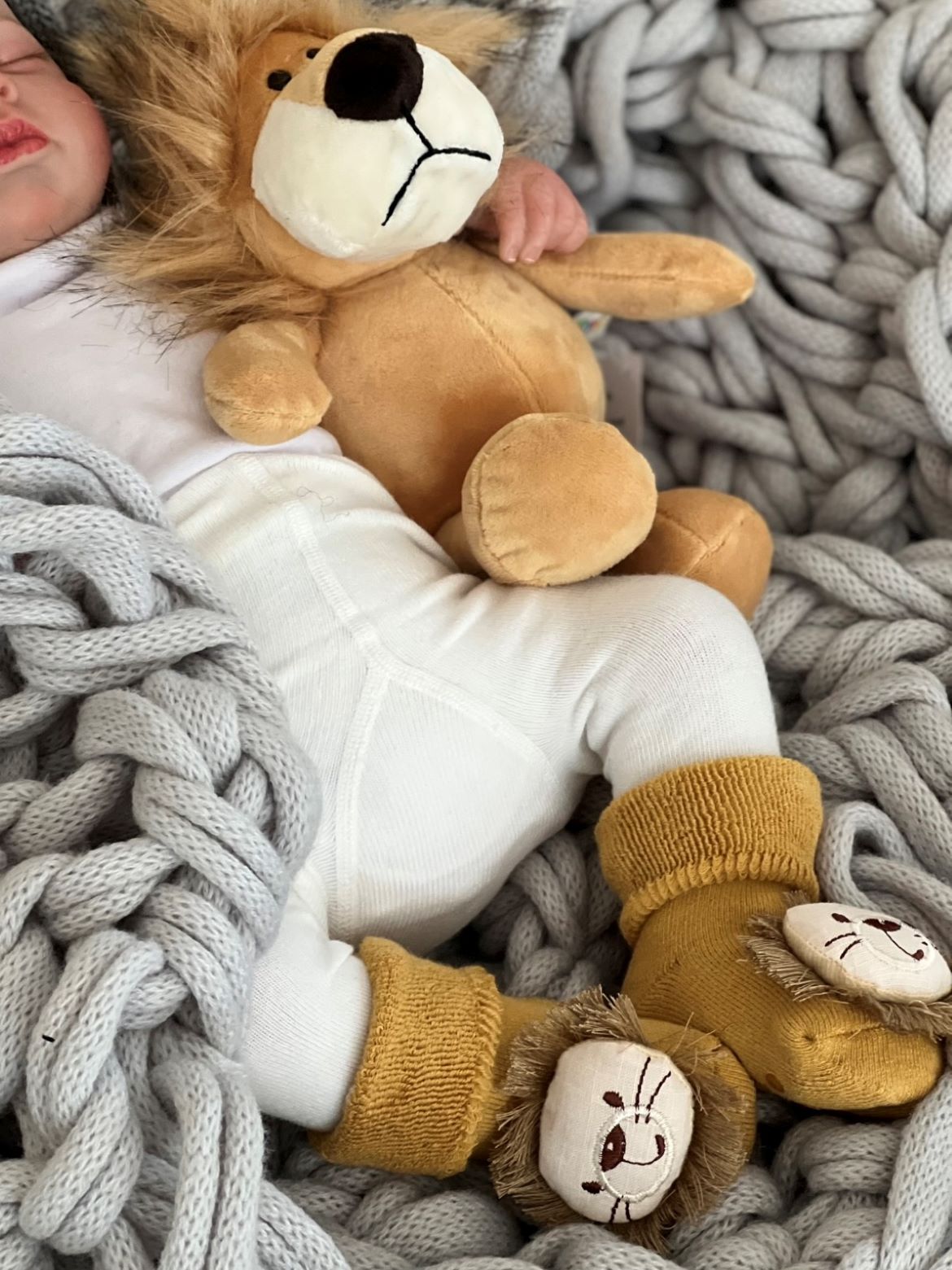 The passion: What inspired you to set up your business?
Passion is what keeps me going 7 days a week, 365 days a year. My products are amazing, and the socks are cute beyond words along with the other gifts I offer, such as the teethers too. The brand became my passion because I felt such a connection to adorable products for babies who are all so soft, perfect and innocent. Nothing is more rewarding than gifting precious babies. The idea turned into a reality which has brought me such a feeling of reward for all the hard work I have put into the business.
What keeps my passion afloat are the wonderful relationships I have developed with my clients who write such lovely letters and reviews. I respond to all of them even if it is at midnight. I also have close friendships which I have developed with my suppliers of both products and packaging.
I am more than dedicated to my business; I am my own boss and a perfectionist at heart. I push myself every day to keep the business running smoothly with systems in place for packaging, postage, marketing, social media and website updates. I continuously persevere to improve, keep my customers happy and make sure my inventory grows with a great variety through the seasons. I have to be in charge of managing my time, work ethic and productivity, and my expectations are always very high.
The launch: How did you start out in the beginning?
To be honest – I had absolutely no idea what I was getting myself into when I started. Setting up the delivery of products, e-commerce website, Facebook page and Instagram profiles were a great challenge with technology being so advanced. But with the help of my special family and friends, I managed to get it right. It was not easy. It really overwhelmed me with hours of sweat and tears but if you want something to work bad enough, you have to put in the time. Over time I have become very familiar and learnt how to deal with suppliers, design packaging, integrating technology and bookkeeping. I have managed to start growing a brand that people love and I am constantly trying and learning new things. It's been an adventure with humps and bumps along the way, which I embrace, as I learn to thrive in this industry.
Yin and Yang: How do you balance work and family?
As a woman, we have to keep our families and home in order, over and above having a career. I am still trying to find balance. It feels as though I am working non-stop – but the truth is, I am at home, I am my own boss, I get to take my children to school, extra murals and appointments. I can somehow manage to fit it all in and not have to answer to anyone else. I think launching a new business is the toughest part and once it grows to a stable pattern, it will become easier, and I can really get the balance right.
See next page for more…